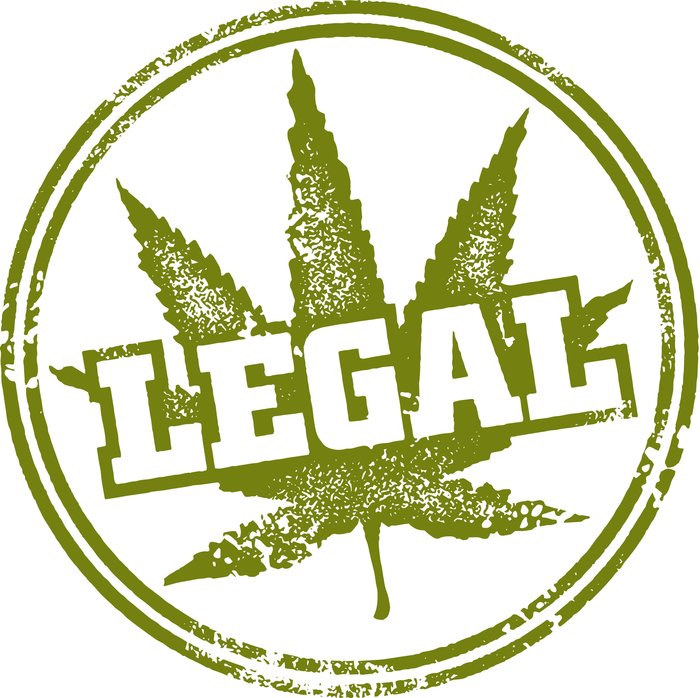 Last year was a tremendous year for marijuana legalization as nine states officially legalized it.
Imagine, only two decades ago, the majority of Americans perceived marijuana as a drug that shouldn't be legalized, but with science advancing at an unprecedented rate, studies are changing public opinion concerning the drug on a day-by-day basis.
With these laws being passed, it opens up opportunities for medical and recreational marijuana dispensaries to open and for cannabis jobs to be created. With 2016 being such a big year for the legal marijuana movement, you can only imagine what the near future holds for us.
Marijuana Legalization in California
The reason that this proposition finally passed revolved around lawmakers viewing low-level marijuana consumption and possession crimes as not being worthy of law enforcement's efforts.
In a state that has nearly 40 million people, the jails were becoming crowded and the perception around those incarcerated for marijuana consumption centered on crowded jails. California's legalization is going to help the local economy which just recently got back into the green.
Marijuana Legalization in Nevada
Nevada quickly moved in the right direction: recreational marijuana is now legal. In a state that prides itself on entertainment, nothing can be better for the local economy. With 53% support, the state legalized marijuana and dispensaries are welcoming recreational cannabis across the state.
The Strip, a place where alcohol has been at the forefront, now has a competitor with a healthier option. A resident of Nevada can now possess an ounce and grow up to 6 plants. Reno and Vegas have become the hot spots for recreational marijuana as millions of tourists visit these two cities every year.
Marijuana Legalization in Massachusetts
What's odd to me is that it took this long for recreational marijuana to be in a state that prides itself on liberalism. Boston is no longer a place to drink tea dumped into the harbor: marijuana is storming into the local economy. However, residents of the state have to wait until 2018 to partake in consuming legal marijuana, but the enthusiasm can be felt all over the state.
This effort didn't come without some pushback. After marijuana was approved in Massachusetts, the Republican governor expressed his reservations about allowing residents to consume marijuana. Like Mitt Romney as Governor in arguably one of the most liberal states, Republican governors typically concede to the majority opinion in this liberal state.
Marijuana Legalization in Maine
Maine took the next step in legalizing recreational marijuana, but there are some key issues. The state has yet to set up a regulatory scheme, so, marijuana is not being sold in dispensaries. Many proponents of legalization are disappointed because potential business owners can't even open a store.
As of now, soon to be business owners are driving around the state and selling marijuana door-to-door, which worries them as they're forced to carry a large amount of cash. Why? Well, it's because marijuana money cannot be placed in FDIC insured banks.
Marijuana Legalization in Florida
Florida has come a long way as it typically elects more conservative governors. But, despite this political reality, Florida has granted medical cardholders an alternative to potent pharmaceutical drugs. What is even more unique is that First Green Bank is opening accounts to those selling medical marijuana – this is far from the mainstream because most major banks don't want to violate federal FDIC banking laws.
Let's give a round of applause to First Green Bank because they are revolutionaries in a sector that do not want to put their toe in the water.
Marijuana Legalization in Arkansas
Yes, you heard it right: the State of Arkansas legalized medical marijuana, and what's most fascinating with this advancement is that it's the first Bible Belt state to do so. The demand for permits is incredibly high, and it's only cost $50 dollars.
Finally, Bill Clinton country has reached the decision to help individuals suffering from debilitating diseases. Individuals with a medical marijuana card can have up to 2.5 ounces of medical marijuana. Most importantly, more and more doctors are applying for licenses to be able to keep up with medical cardholder demand.