The Stoner's Guide to Massachusetts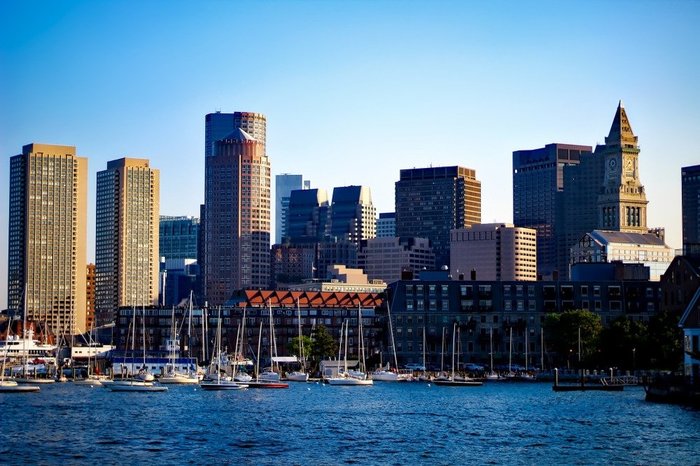 Boston, Mass., where everybody knows your name. The city will be even more friendly now that Massachusetts has legalized recreational marijuana. Adults over 21 will be able to saddle-up for some Sam Adams and Mary Jane after January 1st, 2018. People in Massachusetts voted to legalize marijuana in the 2016 election last November, and possession of marijuana became legal on December 15th, 2016.
List of Recreational Marijuana Dispensaries in Massachusetts
However, marijuana was still illegal to sell, and state legislators had trouble for several months trying to write the new Massachusetts marijuana laws that would regulate sales of recreational pot. It wasn't exactly like the Boston Tea Party, but many folks were opposed to legalizing recreational marijuana, including some politicians and doctors, the Catholic Church, and law enforcement, with about 1.5 million people voting against it.
Even so, 1.8 million people voted for it and the initiative was passed. Reuters reported that among those opposed to the new marijuana law was the Governor of Massachusetts Charlie Barker, who honored the will of the voters and signed the bill regulating recreational marijuana on Friday, July 28th. The tax on recreational marijuana sales was raised from the 12% that voters agreed to on the ballot, to 20%. Another 3% can be added depending on local taxes. Lawmakers also want to delay opening stores past January of next year to allow them more time to make additional adjustments.
Just because weed will soon be legal doesn't mean folks can stroll through Harvard Square puffin' on doobies. Public consumption is still illegal in Massachusetts, and the new marijuana law will mimic tobacco and alcohol consumption laws. Anywhere that tobacco isn't allowed also goes for marijuana. Driving under the influence of marijuana is also illegal. A full list of Massachusetts marijuana laws can be found here.
The state has had a few years to get used to the idea of legal weed. Medical Marijuana became legal in Massachusetts in 2012, and it was decriminalized in 2008. The new law will permit up to six marijuana plants per person or twelve per household. The newly established Cannabis Control Commission will oversee regulating industry standards including packaging and advertising requirements. Law enforcement will no longer be able to confiscate small amounts of pot, but anyone with more than the allowable amount will be prosecuted.
Massachusetts Supreme Court Decision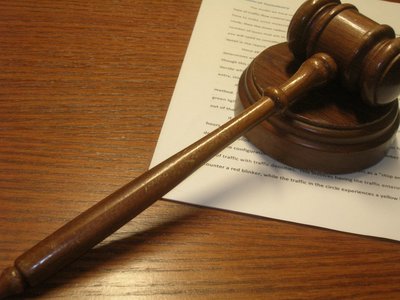 On July 17th, Massachusetts Supreme Judicial Court Chief Justice R. Gants ruled in favor of the plaintiff in the case of Barbuto v. Advantage Sales & Marketing, LLC. Christina Barbuto, who has a gastrointestinal illness called Crohn's Disease, sued her employer Advantage Sales & Marketing for wrongful termination. Reuters reported that Chief Justice Gants ruling stated companies can't terminate employees with prescriptions for medical marijuana.
Barbuto's doctor recommended medical marijuana to boost her appetite so that she could maintain a healthy weight, and the Justice ruled that in such a case, "an exception to an employer's drug policy to permit its use is a facially reasonable accommodation. The fact that the employee's possession of medical marijuana is in violation of federal law does not make it per se unreasonable as an accommodation," wrote Justice Gant. The decision is expected to force employers to establish new drug policies that reflect the new law.
Medical Marijuana is Legal Now
Until the new recreational marijuana law is in place next year, medical marijuana is the only way to purchase weed in Massachusetts legally. Currently, a patient can purchase a 60-day supply or up to ten ounces of cannabis. Patients must get a recommendation from their certified physician and be registered with the state, which can take several weeks. Click here to find out how to register with the state. Once you are registered, you are all set to head to the dispensary. Here's a list of Massachusetts Medical Marijuana Dispensaries. Click here for frequently asked questions about the state's medical marijuana laws.
50 Grove Street
Salem, MA. 01970
978-594-5728
[email protected]
Only patients registered with the state are permitted inside the dispensary. Patients who can't afford medication may apply to their Financial Hardship Program. Veterans receive a 10% discount. Hours are Monday through Sunday. 9 am to 6:45 pm.
216 Ricciuti Drive.
Quincy, MA. 02169
New patients at Ermont will get $25 off any purchase $50 or more, twice! Yep, the first two times you go in, they will give you the discount. Not too shabby. They accept debit cards, but NO credit cards. Hours are Monday through Sunday. 10 am to 7 pm.
Washington Street.
Newton, MA. 02458
(617) 235-7215
All products at Garden Remedies are organic and in compliance with Massachusetts state laws. Walk-ins are welcome, and they have a Portuguese translator! Hours are Monday through Saturday. 10 am to 8 pm.
Central Ave Compassionate Care, Inc.
31 Central Ave, Ayer, MA. 01432
(978) 772-CARE (2273)
[email protected]
Central Avenue Compassionate Care is not open to the public and does not allow walk-ins. Patients must first be registered with the state and must make an appointment to come in. Monday through Sunday 10 am to 7 pm.
401 E Main Street.
Georgetown, MA. 01833
Healthy Pharms has their own facility for cultivation. They produce all products from locally grown farmers, and they use an independent lab to test for purity and contaminants. Hours are Monday through Sunday. 12 pm to 7 pm.
1200 W Chestnut Street.
Brockton, MA. 02301
508.682.1510
[email protected]
In Good Health is currently giving new patients $25 off their first and second visits. And if you spend $100, they will deliver anywhere in the state for only $10 the entire month of August! Hours are Monday through Friday. 8:30 am to 9 pm. Saturday from 9 to 9, and Sunday 9 to 6.
New England Treatment Access (NETA)
118 Conz Street.
Northampton, MA. 01060
Neta cultivates their own medical marijuana at their indoor facility in Franklin. They also have products from Allay Brand Topicals and edibles from Dose Brand. Hours are Monday through Sunday. 10 am to -6:45 pm. They also have a location in Brookline.
21 Milk St.,
Boston, MA. 02109
617-500-1375
Patriot Care's website provides step by step instructions on how to get your medical marijuana card, and they also have locations Greenfield and Lowell, Mass. They offer a 20% discount for terminally ill patients, and a 10% discount for low-income patients, veterans, and seniors.
Sage Biotech, Inc. (Cambridge)
1001 Massachusetts Ave.
Cambridge, MA. 02138
(844) 800-3610
[email protected]
Sage Biotech grows their own medical marijuana plants at their indoor garden, complete with their own lab. Veterans receive 15% off, low-income patients get a 10% discount, and patients over 65 get 10% off Monday through Wednesday. They also have locations in Needham and Somerville. They are starting a delivery service soon. Hours are Monday through Sunday. 11 am to 9 pm.
1050 Elm Street
Bridgewater, MA. 02324
(508)-296-9250
[email protected]
New patients will get 20% off the first $100 that they spend. Patients in financial distress may also qualify for 20% off, and no appointment is needed. They also have a location opening in Great Barrington. They lab test their products, and they accept debit cards (no credit cards). Hours are Monday through Sunday. 11 am to 7 pm.
Article By: Niko Mann