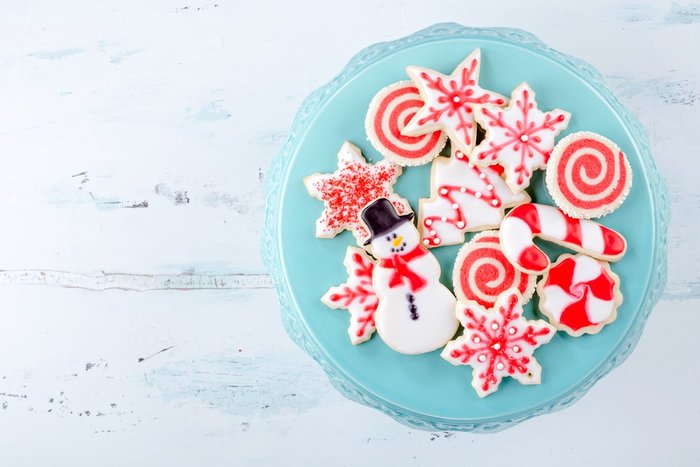 The holidays can be a hectic; between shopping, socializing, and spending time with loved ones, burning the candle from both ends can leave you low on Christmas spirit. But with a little time in the kitchen (and maybe a trip to the dispensary), you can update your favorite Christmas sugar cookie recipe to bake up a batch of Christmas chronic cookies to replenish your Christmas spirit.
These delights are based off of classic Christmas sugar cookies recipes are cannabis infused for optimal festivities. All three are simple, delicious, and perfect for a relaxing body high during the bustling holidays.
So, whether you are hosting a "420 Friends-mas," or just mixing up some cannabis edibles for yourself, these Christmas sugar cookie recipes are perfect for any reindeer games you have in store
Merry Musts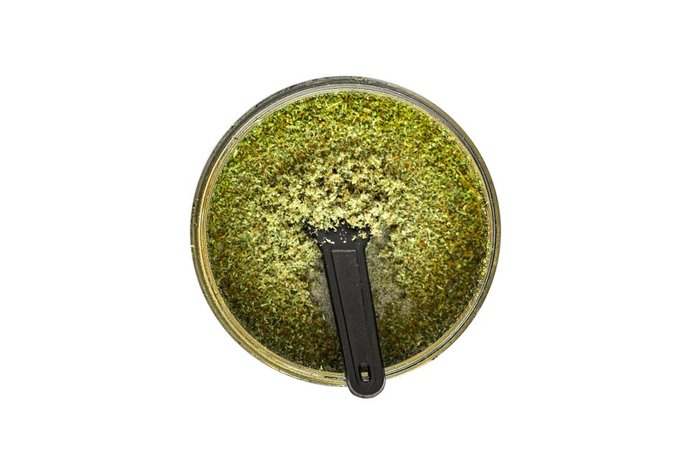 All of these recipes require a pre-prepared source of cannabis, such as cannabutter, canna-flour, or kief, that has been properly decarboxylated.
If you're inexperienced or unsure about dosing, always lean on the side of caution and go with a smaller amount of infused ingredient.
And after baked and decorated, keep your cannabis edibles in an airtight storage container for freshness, and just like with any cannabis-infused product, keep them out of the reach of children.
Santa's Sativa Christmas Sugar Cookie Recipe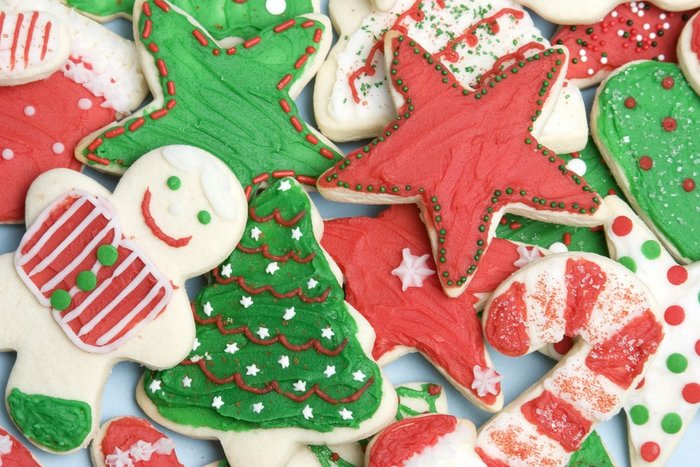 This chronic twist on the classic Christmas sugar cookie recipe is the ideal choice for anyone low on holiday cheer. Depending on what cannabis strain your cannabutter is infused with will determine if your cookies are truly sativa or indica.
Ingredients: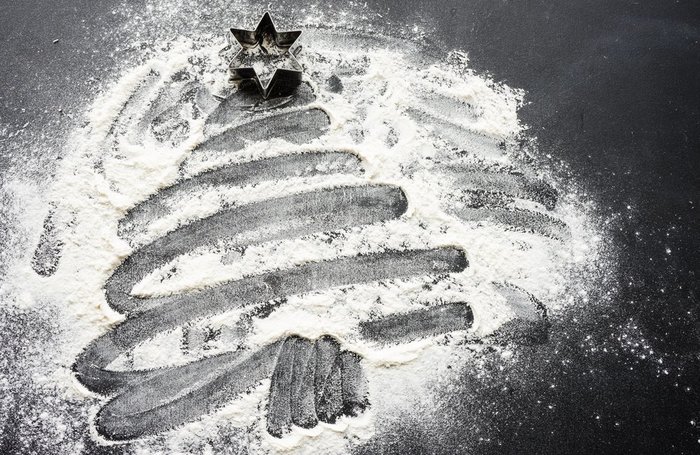 2 1/2 cups flour, plus more for rolling
1 cup sugar
1 cup of cannabutter
1 egg
1 tsp baking powder
1 tsp vanilla
1 tsp salt
Directions:
Beat cannabutter, sugar, eggs and vanilla in a large bowl on medium speed until thoroughly combined.
In a separate bowl, mix dry ingredients.
Add dry ingredients to cannabutter mixture a little at a time, stirring until all ingredients are incorporated.
Cover dough and refrigerate for an hour or longer.
Remove dough from refrigerator and preheat oven to 375°F.
Roll dough on a generously floured surface to approximately ?" thick. Cut and transfer to lightly sugared baking sheets.
Bake for 10-12 minutes or until lightly golden in color.
Remove from oven, transfer to cooling rack and let cool completely before frosting.
Royal Icing Recipe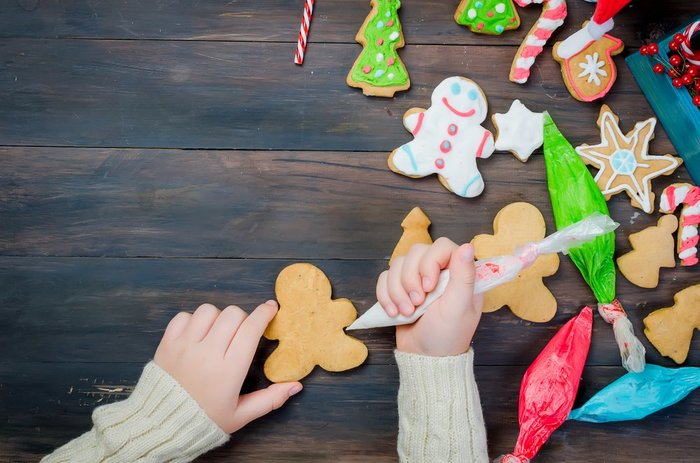 Here's a standard recipe for Christmas cookie icing that is simple to mix and makes decorating a snap. To make different color icings, separate after mixing and add 1-3 drops of food coloring for each individual color.
Ingredients:
4 cups confectioner sugar, sifted
6 tbsp water
3 tsp meringue powder
Directions:
Add all ingredients to mixing bowl.
Beat all ingredients at low speed for 7 to 10 minutes, or until icing forms peaks.
Divide into separate bowls if making multiple colors.
Add food coloring. Start with 3 drops, mix well, and add more if needed.
Note: Icing can dry out quickly, keep covered when not in use.
Mary Jane Christmas Cookies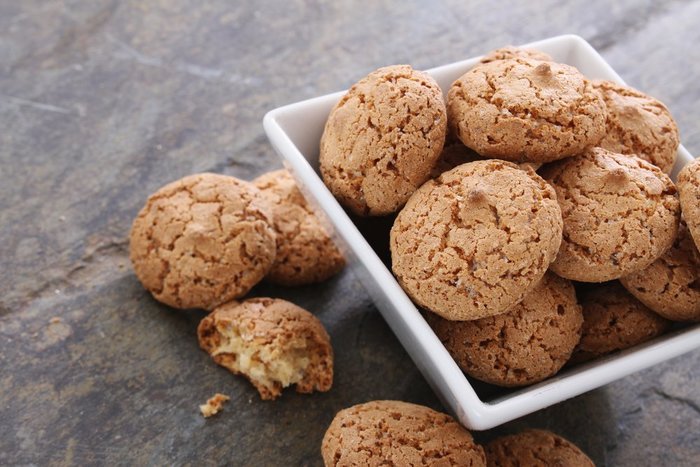 Her'is a Christmas cookie with some heart; hemp hearts, specifically. These festive cannabis edibles are a little nutty, a little buddy, and it will be a Christmas miracle if any are left over.
Ingredients: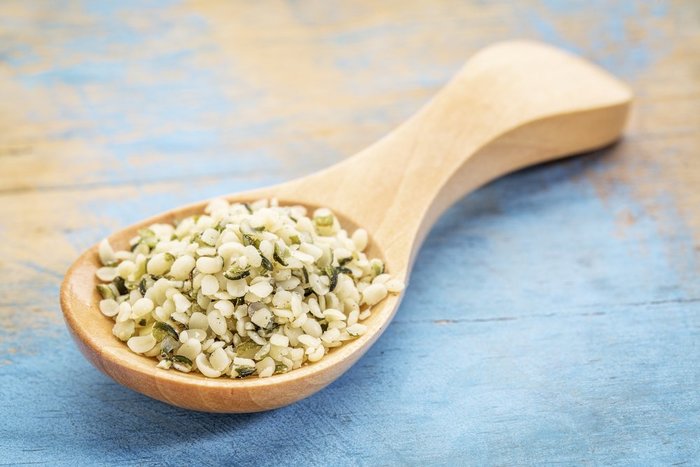 2 2/3 cups flour
1 cup cannabutter
1 cup brown sugar
1 egg
2 tbsp hemp hearts
1 tsp vanilla extract
1 tsp baking powder
1/2 tsp nutmeg
1/2 tsp salt
Directions:
Beat cannabutter and brown sugar in large bowl until fluffy. Beat in egg and vanilla.
Sift flour, baking powder, nutmeg, hemp hearts, and salt.
Mix the butter and flour together.
Add milk one tablespoon at a time to appropriate consistency for soft dough. Knead, then chill for about 2 hours.
Roll dough to 1/4″ thickness and cut with cookie cutters. Remove excess, reform, reroll and cut.
Bake at 350 degrees Fahrenheit for 11 minutes.
Cool on wire rack before frosting.
Snicker-Doob Treats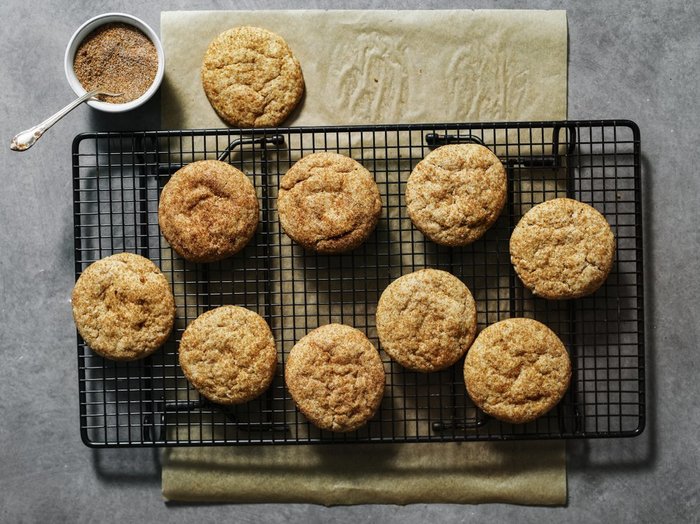 This snickerdoodle-inspired Christmas sugar cookie recipe is more 'Dutchie' than Pennsylvania Dutch. Deceptively simple; it's only cinnamon and sugar that gives them their unique flavor, but it's the kief that makes them magical.
Ingredients: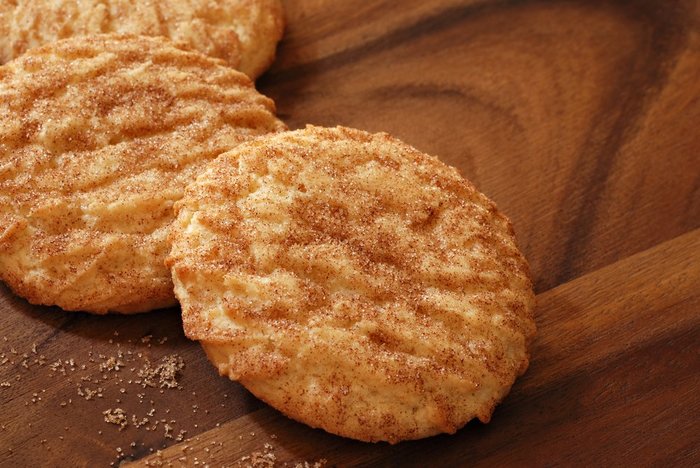 1 3/4 cup sugar, divided
1 1/3 cups all-purpose flour
1/2 cup butter (room temperature)
1 large egg
2 tsp cinnamon
1/2 tsp cream of tartar
1/4 tsp baking soda
1-2 grams kief or hash (adjust potency according to preference)
1 tsp vanilla extract
Directions:
Preheat oven to 375 degrees Fahrenheit. Lightly grease a baking sheet or cover with parchment paper.
In a small bowl, stir together 1/4 cup sugar and cinnamon until well combined. Set aside.
In another small bowl, stir together the flour, cream of tartar, and baking soda until well combined. Set aside.
In a large bowl, beat butter and remaining sugar with an electric mixer on high speed until light and fluffy, about 2 minutes.
Sprinkle in kief or ground hash and beat until cannabis concentrate is evenly distributed in the butter. Beat in the egg, then beat in the vanilla.
Reduce speed to medium-low and gradually mix in the flour mixture just until blended.
Scoop out cookies, about 1-1/2 tablespoons each, and roll between your hands into a semi-flattened ball.
Roll in cinnamon-sugar mixture to completely coat the outside and then place on prepared baking sheet about 2 inches apart.
Bake for about 10 to 12 minutes or until fairly firm and just beginning to brown.
Transfer to wire rack to cool.
Last Crumbs on Christmas Cannabis Edibles...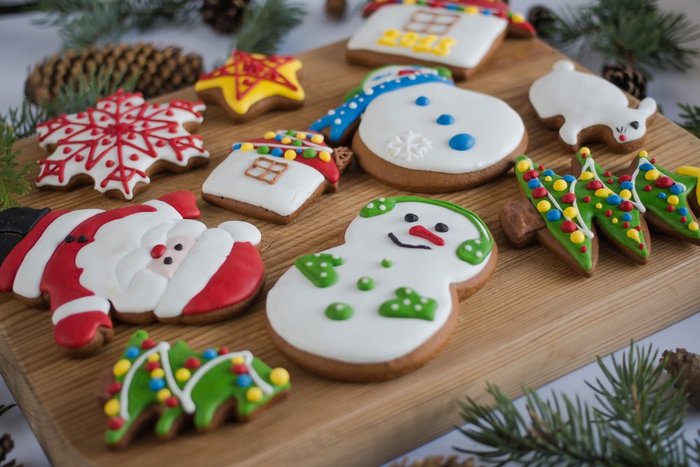 Now, you should be all set to impress any seasonally stoned santa that you might encounter, because these Christmas sugar cookie recipes have enough pot to make anyone jolly.
Circle your cyber-sleigh back to Leafbuyer for more marijuana-infused holiday recipes, and for spectacular seasonal deals from dispensaries in your area.
Disclaimer: All information on this site is for reference purposes only. Leafbuyer is not responsible for the outcome of any recipe you try from the Website, or any website linked to from this site. You may not achieve desired results due to variations in elements such as ingredients, cooking temperatures, typos, errors, omissions, ingredient quality/potency, or individual cooking ability. Recipes available on the Website may not have been formally tested by us or for us and we do not provide any assurances nor accept any responsibility or liability with regard to their originality, quality, nutritional value, or safety. The cannabis amounts specified in this recipe are a loose suggestion. You should adjust the amount based on desired potency and the strength of your cannabis.