The Perfect Winter Cannabis-Infused Hot Chocolate Recipe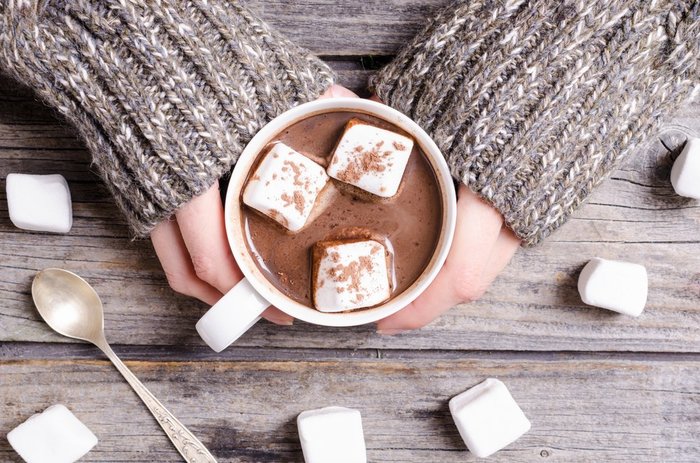 The days are getting shorter, the nights are getting longer, and sneaking outside to smoke weed is making you colder and colder. Almost everyone has a fond memory of drinking hot cocoa on some cold day or night. It's hard to beat that feeling of warming your chilly hands on the mug and sipping up all that chocolatey goodness – unless, of course, you add some weed. That's right! This cannabis-infused hot chocolate recipe is just the thing to take your favorite seasonal drink to the next level. No more sneaking out to smoke in the cold and drinking cocoa afterwards to warm up! Instead, you can combine the two and never set foot in the cold outdoors to get high again. So grab your favorite blanket, your favorite mug, and your absolute favorite weed strain because things are about to get real cozy (and stoney) this holiday season.
Cannabis-Infused Hot Chocolate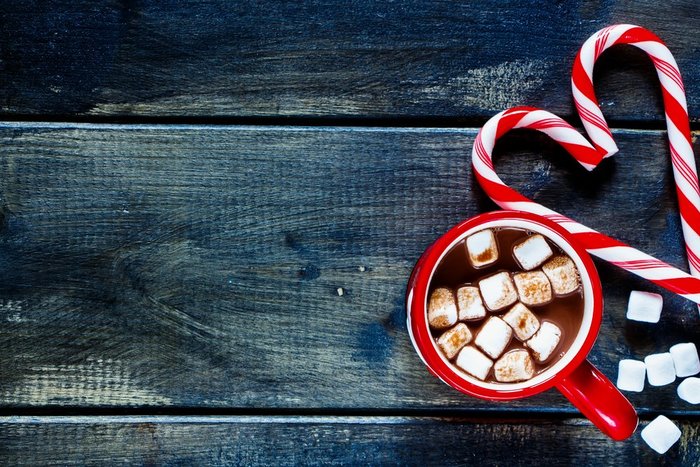 There is no right or wrong way to make hot chocolate but for this recipe, it's best to do things the old-fashioned way. Pre-made powdered hot cocoa mix, while delicious, just isn't as rich or delicious as freshly-melted chocolate. It also doesn't blend with the flavor or texture of weed oil all that well. For best results, add that extra bit of effort and make your cannabis-infused hot chocolate recipe delicious as well as stoney. Who knows, you may even like the recipe enough to make it without the weed. Either way, you, your family, and your friends won't believe how amazing the combination of cannabis and chocolate can be. So surprise everyone (best of all yourself) this holiday season with an extra special cannabis-infused hot chocolate recipe. 'Tis the season, after all!
Ingredients: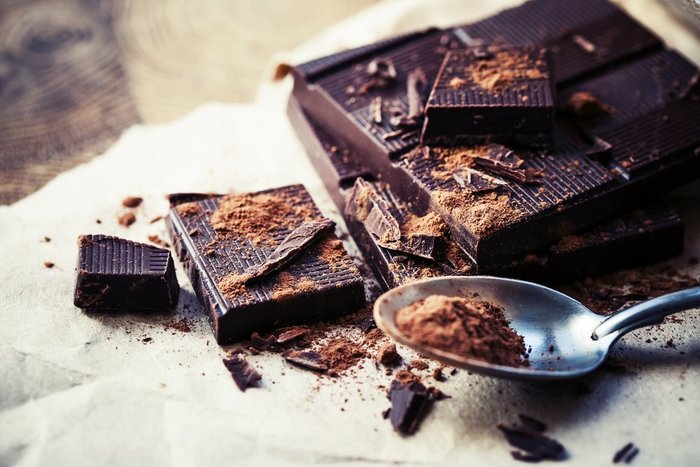 1 Tbsp cannabis-infused coconut oil
4 oz dark chocolate
2 Tbsp sugar
1 tsp vanilla extract
2 cups whole milk
Directions: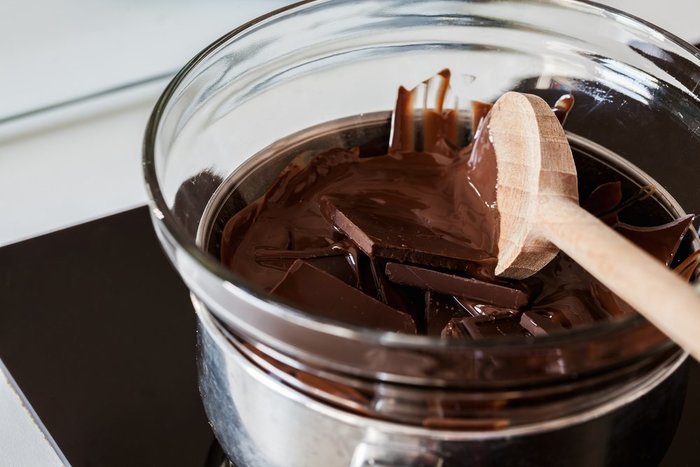 Set your cooking pot on medium heat and add the cannabis-infused coconut oil and the chocolate. Stir continuously until melted then reduce cooking temperature to low.
Add your sugar and vanilla extract to the pot of fully melted cannabis-infused coconut oil and chocolate and combine thoroughly with a whisk.
Pour milk into the pot and whisk to combine. At this point, you should turn your cooking heat back up to medium.
Continue to whisk your cannabis-infused hot chocolate mixture until fully combined and just starting to simmer (about five minutes). You do not want to boil your milk, so keep an eye on the stove!
Once sufficiently hot and chocolatey, take your cannabis-infused hot chocolate off the stove and distribute evenly between your cups. Add all your favorite hot cocoa toppings and enjoy!
Best Strains for Cannabis-Infused Cocoa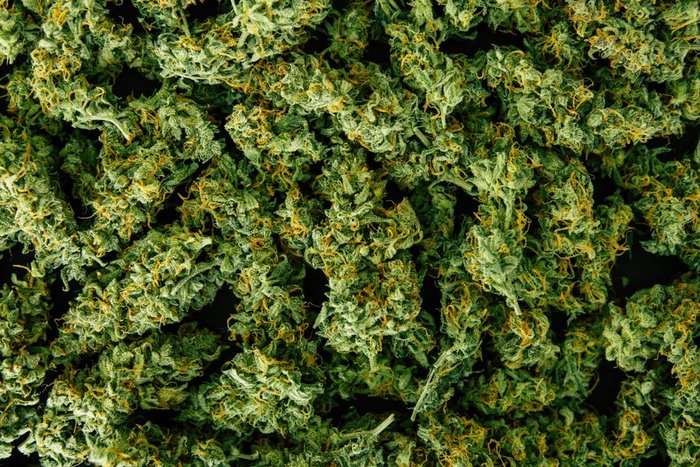 The simple fact of the matter is that some weed strains have terpene profiles that go with food and some just don't. No one prefers skunk-smelling brownies to brownies that smell like blueberries, after all! That's why choosing the perfect strain for your cannabis-infused hot chocolate recipe is important. Imagine all those ingredients and all that time spent on a cocoa that tastes like Sour Diesel. The best weed strains for sweets are those with buttery, sweet, fruity, or even earthy flavors. As a rule, you should avoid any strains with prominent chemical, skunk, or generally funky notes since they can be prominent in less strongly-flavored desserts. The best strain for your cannabis-infused hot chocolate recipe is Chocolate Thunder, well named for its sweet, chocolatey flavor and incredibly potent high. Get the right balance and you might not even realize your new favorite flavor for cocoa is actually the sweet notes of Chocolate Thunder!
Toppings and Flavors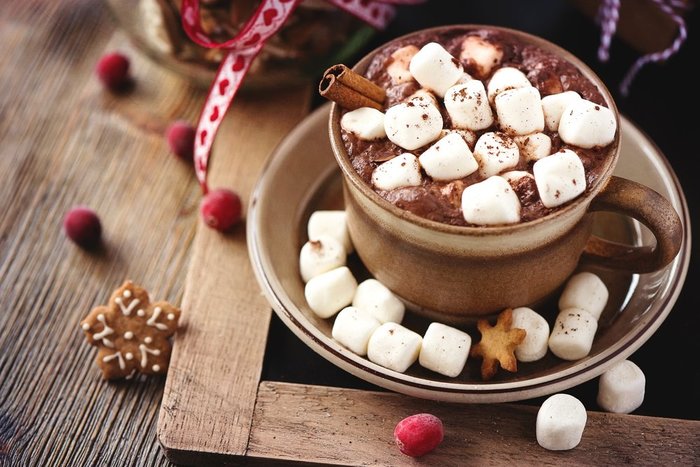 You can personalize your cannabis-infused hot chocolate with just about anything you want! Marshmallows are a classic topping for hot cocoa, but try experimenting with different sizes of marshmallows for a new cocoa experience. A scoop of ice cream right in the mug at the end is great for cooling down your drink and adding a whole new level of creaminess. If you want something a little less sweet in your cannabis-infused hot chocolate recipe you can add either cinnamon or chili powder to amp things up a notch. Just make sure not to add too much – spicy hot chocolate is only good until it gets too spicy. You can finish your cannabis-infused hot cocoa with whipped cream, chocolate or caramel sauce, or some freshly-shaved chocolate. Whatever you do, just remember that your drink has weed in it! Be careful with your oil measurements to avoid getting too high from cannabis edibles. Nothing can ruin a cozy night in quite like overindulging in cannabis-infused hot chocolate!
Disclaimer: All information on this site is for reference purposes only. Leafbuyer is not responsible for the outcome of any recipe you try from the Website, or any website linked to from this site. You may not achieve desired results due to variations in elements such as ingredients, cooking temperatures, typos, errors, omissions, ingredient quality/potency, or individual cooking ability. Recipes available on the Website may not have been formally tested by us or for us and we do not provide any assurances nor accept any responsibility or liability with regard to their originality, quality, nutritional value, or safety. The cannabis amounts specified in this recipe are a loose suggestion. You should adjust the amount based on desired potency and the strength of your cannabis.