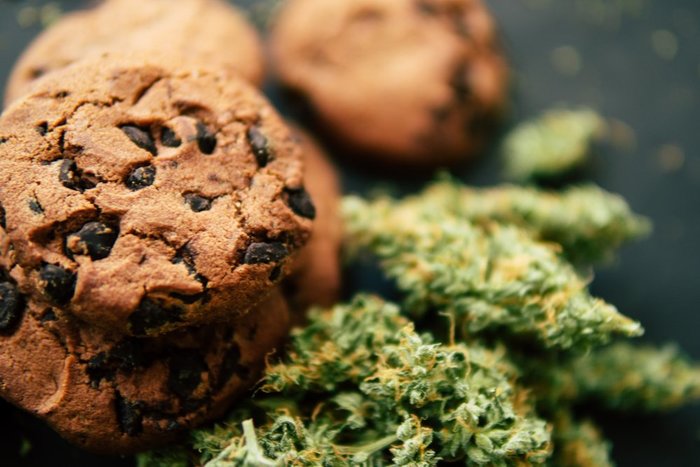 When it comes to desserts, I think we all know that cookies are a little superior. Think about it: cookies are a popular treat matter what season it is, come in many diverse flavors, shapes, and sizes, and can be baked so easily at home. Essentially, they're a delicious treat no matter what you're doing.
You can add chocolate to a cookie. Fruit. Nuts. Icing. All good and tasty. And, you can even add marijuana.
Adding weed into the cookie mix is like the ultimate combination of wonderful. You're taking something that's already great, and just enhancing it. Somehow, a hidden dose of marijuana transforms the cookie; it's suddenly living its best life.
You've come to the right place if you're looking for a quick, easy pot cookie recipe.
Recipe 1: Peanut Butter Pot Cookies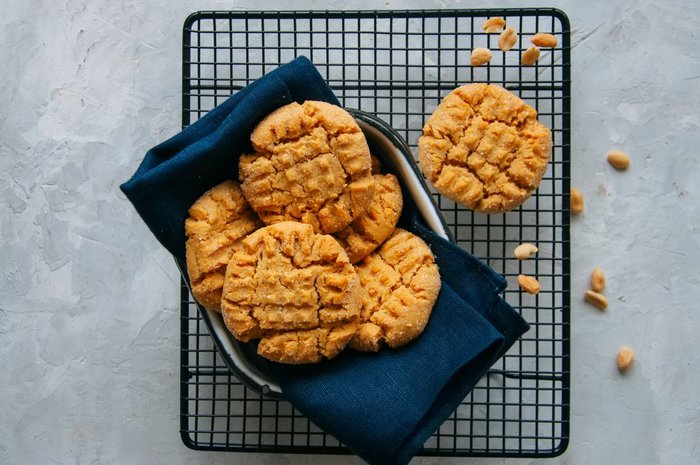 Did someone say "peanut butter pot cookies?" When a peanut butter craving strikes, nothing can satisfy it except that beloved, ooey gooey substance that smells lightly of salt and mostly of creamy nuts. This recipe, originally featured on The Cannabist, is reminiscent of time at grandma's house, with the heavenly scent of fresh cookies wafting through the air and straight into the heart. The only difference is its hefty helping of weed, making it one satisfying and head-high heavy batch of peanut butter pot cookies.
Ingredients:
1 c peanut butter
4 Tbsp canna-butter, softened
½ c white sugar
½ c brown sugar
½ c flour
1 egg
pinch of salt
To make:
Pre-heat the oven to 340 degrees F.
Mix all the ingredients into a large bowl, stirring until smooth.
Place a piece of parchment paper on a baking sheet. Once combined, make dough into 15 balls and lay them on the paper.
Bake about 8-10 minutes or until the edges are slightly browned.
Cool for about 15 minutes, serve, and enjoy!
Recipe 2: Chocolate Chip Pot Cookie Recipe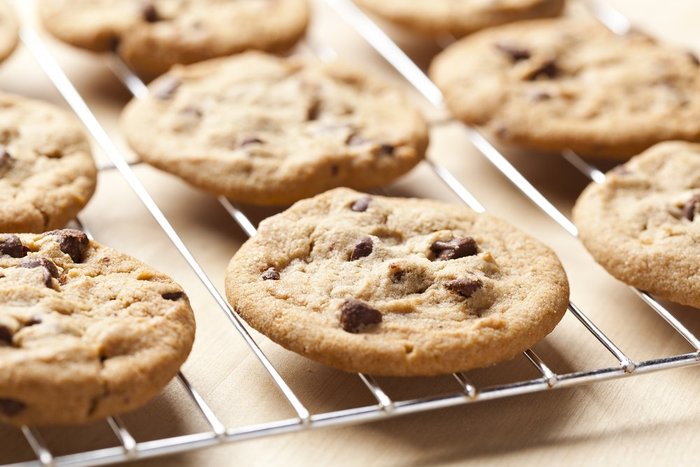 If there's a classic type of cookie, chocolate chip takes the title as recognizable classic. They are a delicious addition to any kitchen, adding a layer of hospitality and kindness to a home with them inside. With the secret ingredient of this HelloMD.com recipe (love – just kidding, it's weed), these desserts are upgraded in a big way. In this recipe, don't be afraid to stir the pot even further, and mess around with other additives like nuts or pretzels for a truly out-of-this-world creation.
Ingredients:
3/4 c cannabutter
2 large eggs
1 c packed brown sugar
1/2 c white sugar
1 Tbsp vanilla extract
2 1/4 c all-purpose flour
3/4 tsp baking soda
1/2 tsp fine salt
1 12 oz bag semisweet or dark chocolate chips
Optional: 1 c chopped walnuts or 1/2 c crushed pretzels, for extra texture
To make:
Preheat the oven to 375 degrees F.
Either grease or line two baking sheets with parchment paper. For the grease, be sure to use regular butter. If you reuse a single pan, make sure the baking sheet has time to cool down completely before using it for the second round.
Melt the cannabutter, either in a small saucepan or in the microwave in 30-second bursts. Let it cool down a bit.
Mix together the eggs, both sugars, and vanilla in a large bowl. Pour in the melted butter. Whisk the ingredients together until they are completely smooth.
In a separate bowl, combine the flour, baking soda, and salt. After mixed, pour this bowl of dry ingredients into the large bowl of wet ingredients, slowly stirring. Do not overmix.
Fold in the other ingredients, such as chocolate chips or the optional nuts or pretzels.
Scoop out about 1/4 cup of dough for each cookie. Plop them onto the greased/lined pan, giving between 2-3 inches of space between each.
Bake for 12-16 minutes. Allow a few minutes to cool before removing the cookies from the baking sheet.
Serve, eat, enjoy! If there are any extras, be sure to store in a tightly sealed container; leftovers should last about five days.
Recipe 3: Vegan Chocolate Cookies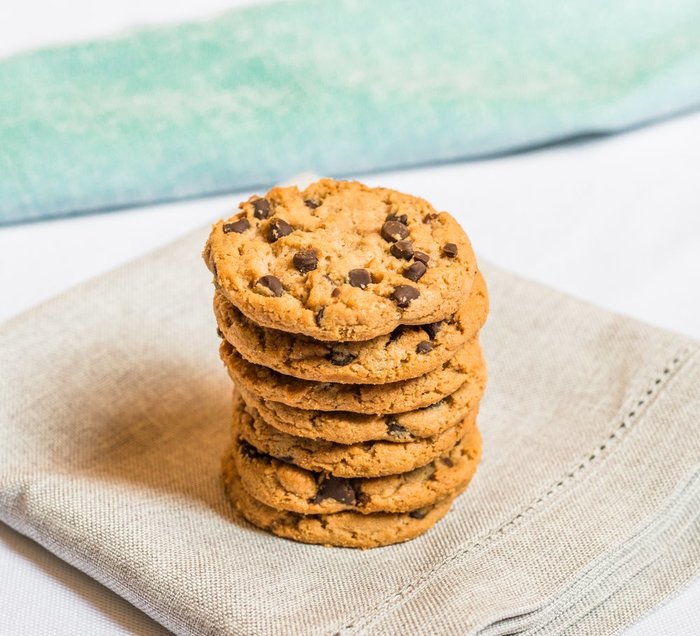 Pot cookies, in true form, come in all shapes, sizes, flavors, and types – including chocolate vegan. This delicious recipe, hailed from EatYourCannabis, makes for easy vegan cooking, and they're darn good. These cookies are perfect for people with allergies, intolerances, or an aversion to animal products.
Pro-Tip: almost any baking recipe can be made vegan by swapping out key ingredients. Substitute applesauce for eggs (1 egg = 1/4 cup applesauce) and either almond, soy, or coconut milk instead of dairy milk.
Ingredients:
2 c cannabis coconut oil, warmed to liquid
1 c sugar
1/2 c almond milk
1/4 c brown sugar
2 Tbsp water
1 Tbsp cornstarch
1 tsp vanilla extract
2 c flour
1 c vegan chocolate chips (optional)
3 Tbsp cocoa powder
1 tsp baking soda
½ tsp salt

To make:
Preheat the oven to 375 degrees F. While you're at it, grease a baking sheet.
Combine the cannabis coconut oil, almond milk, brown sugar, water, cornstarch, and vanilla in a large bowl. Mix and set aside for a bit.
In a separate bowl, mix the flour, vegan chocolate chips, cocoa powder, baking soda, and salt.
Add the second bowl (flour mix) into the first (cannabis coconut oil), stirring slowly. Mix until smooth.
Make 1-inch balls from the dough. Place them about 2 inches apart on the baking sheet.
Bake in the oven for 8-10 minutes. Allow them to cool for at least 5 minutes.
Serve, eat, enjoy!
As always, make sure you're paying close attention to dosing. Sometimes it can be hard to stop yourself from eating an entire batch of cookies in one sitting, but don't try that with weed-infused cookies.
Made with Deals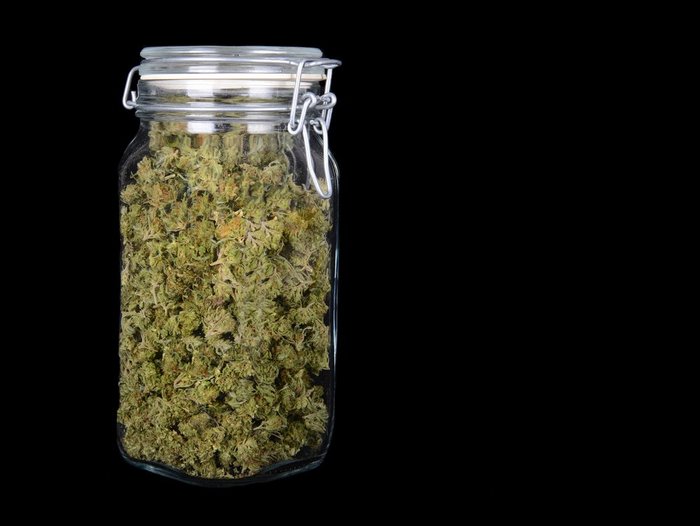 Before flawlessly executing these pot cookie recipes, be sure to stop by Leafbuyer.com to scope out the best deals on weed for cannabutter and cannaoil recipes. Happy high baking!
Disclaimer: All information on this site is for reference purposes only. Leafbuyer is not responsible for the outcome of any recipe you try from the Website, or any website linked to from this site. You may not achieve desired results due to variations in elements such as ingredients, cooking temperatures, typos, errors, omissions, ingredient quality/potency, or individual cooking ability. Recipes available on the Website may not have been formally tested by us or for us and we do not provide any assurances nor accept any responsibility or liability with regard to their originality, quality, nutritional value, or safety. The cannabis amounts specified in this recipe are a loose suggestion. You should adjust the amount based on desired potency and the strength of your cannabis.