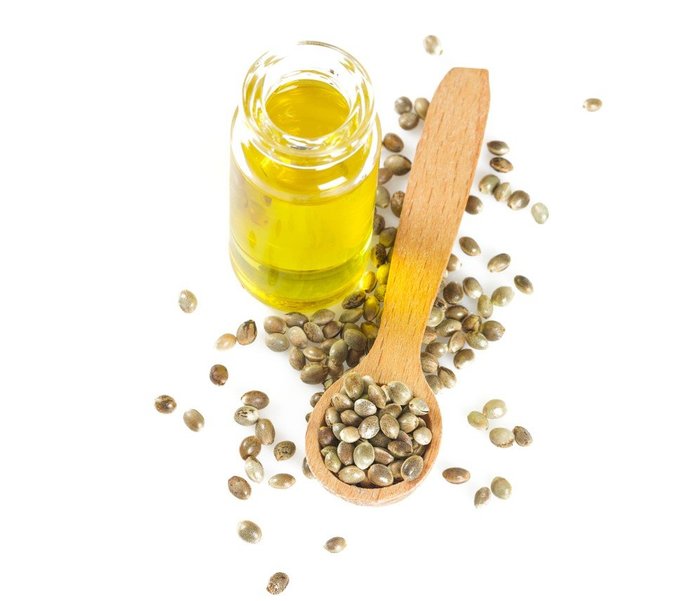 With the legalization of industrial hemp still fresh to our nation; consumers, entrepreneurs, and major corporations are eager to get their piece of the pie. However, not every American business is falling in line with the wild west hemp market. Not only are banks and credit card processors struggling to play within the gray area of hemp, but even the big boys like Amazon and eBay are refusing to alter their drug and paraphernalia policies.
Regardless of the Hemp Farm Bill of 2018 being signed into law, this pioneering market is facing some significant growing pains. With some of the most extensive product distribution and e-commerce platforms refusing to allow CBD, the industry is forced to grow its consumer base without piggybacking off established marketplaces. Amazon, in particular, has consumers left in the dark with its confusing policies regarding hemp-based products.
For those who are still wondering, can you buy CBD oil on Amazon? Here is the answer!
Amazon's Policy on Cannabidiol Oil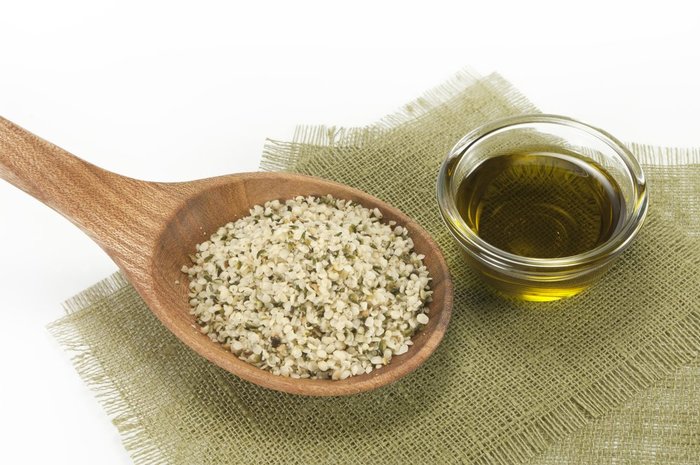 In a gist, Amazon does not allow any CBD (cannabidiol) oil on its e-commerce platform. While Amazon has not made any direct statements regarding its view of CBD products, it does list CBD oil as a prohibited product on its drug and paraphernalia policies. Since Amazon is a nationwide e-commerce solution, it must follow all federal, state, and local laws for all of its product listings.
Amazon's Drug Policy Regarding CBD Oil
Drug listings must not be for controlled substances or products containing controlled substances, such as:

Products containing cannabidiol (CBD), a Schedule 1 Substance, including but not limited to:

Rich Hemp Oil containing CBD
Full Spectrum Oil containing CBD
Products that have been identified as containing CBD by LegitScript

Hemp products containing resin or THC
Hemp (or any cannabis sativa spp. strain) seeds capable of germination
Where the confusion begins is with the signage of the Hemp Farm Bill last year. Hemp is no longer a schedule 1 drug and is now legal for production, manufacturing, and distribution. If this is the case, why can you not buy CBD oil on Amazon today?
Why Does Amazon Classify CBD as a Schedule 1 Drug?
It's understandable for consumers to be confused by these policies considering the federal government has removed hemp from the Controlled Substances List. Nevertheless, there are some quality reasons for Amazon's policy. In particular, many individual states still have different laws regarding the product and distribution of CBD products. Amazon is legally responsible for ensuring its product listings do not violate any state or local laws. Even though hemp-derived CBD isn't technically federally illegal, statewide and local laws still trump federal legalization. Amazon would have to ensure that consumers in states with unique, strict CBD regulations could not get cannabidiol products shipped to their door. That's not the only valid reason behind Amazon's policies.
Other Potential Motives for Amazon's Policies
The FDA has yet to establish a set of regulations regarding CBD as a food additive and the CBD industry as a whole.
The quality of the CBD products available on the market is inconsistent and unreliable.
Through a platform like Amazon, consumer education is mediocre for CBD products.
Due to a lack of regulations, there is no way of weeding out the snake-oil products from high-quality CBD products.
Amazon already does insanely well without allowing CBD products on its platform. Why risk it by playing within the gray area?
Many CBD products or companies list illegal claims and medical benefits on their packaging.
While most CBD products claim not to have THC, which is federally illegal, there is no way of knowing for sure that these products have the legal limit of THC (0.3% THC).
Unethical Business Practices of CBD Businesses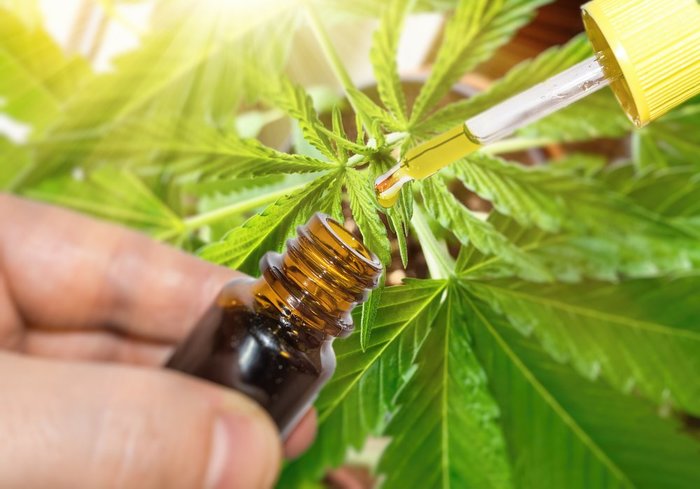 Amazon may be taking a strong stance against allowing CBD products on the platform, but with the lack of ethical practices in the cannabidiol market, it makes sense. Many CBD companies do not manufacture their products from scratch. In fact, there are plenty of brands that purchase already branded candy and then dose those candies with CBD oil. Ever had a CBD candy that tastes precisely like Sour Patch Kids? Well, those are adulterated and misbranded products. Why is this a problem? Adulteration is something the CBD market deals with daily and is soon to be a significant problem once the FDA establishes its regulations. If you look closely at pre-packaged candy labels, it usually has a warning stating it is illegal to repackage and rebrand the product for resale. Too many CBD products are taking advantage of the lack of regulations.
Can you Find Any CBD Oil on Amazon Today?
If a consumer goes to Amazon and searches CBD oil, there are over 5,000 results. How is this possible? It all comes down to the verbiage and branding of the product. Look through the results of searching CBD oil on Amazon. None of these products will say CBD oil, nor will they establish a dosage of CBD for a single serving. All of these products use terms like hemp seed oil, hemp extract, or hemp oil. Now, you may be wondering; does this "CBD oil" on Amazon till have CBD even though it's not listed on the label?
Hemp Seed Oil
Hemp seed oil does not contain any CBD. It may have trace amounts, but it is such a low dosage that it is practically nonexistent. Hemp seed oil comes from pressing hemp seeds into an oil which is then made into a variety of different products. It is common to see hemp seed oil lotions, creams, tinctures, candles, lip balm, or even edibles. Regardless, do not be misled; these products do not contain cannabidiol.
Hemp Extract / Hemp Oil
Here is where things become even more of a gray area. Hemp Extract / Hemp Oil is merely another way of saying CBD oil. Many CBD businesses are told by legal representation to avoid listing cannabidiol on its labels. Not only does it allow these companies to put listings on platforms like Amazon, but it keeps them relatively in the gray area of the law. In other words, many of these hemp extract products do contain CBD; however, it is not listed on the label, nor does it come with a certified lab testing to establish the dosage of CBD. Plus, many brands even mislabel its products as hemp oil or extract when it is just hemp seed oil.
Be a Smart CBD Consumer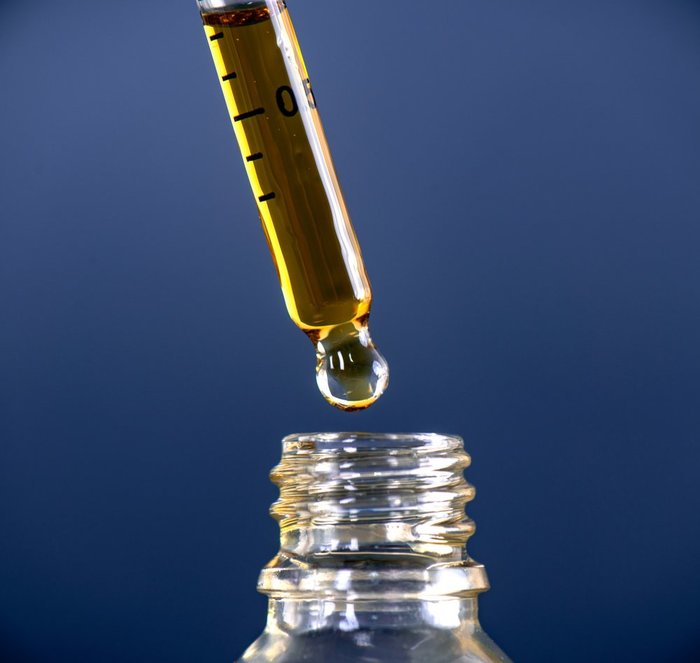 Back to the initial question; can you buy CBD oil on Amazon? The answer is still no, even though there are thousands of hemp extract product listings on Amazon. While some of these hemp oil products may contain CBD, it is best to refrain from purchasing these products if CBD is what you desire. There are plenty of quality and ethical CBD oil brands in the marketplace today. Amazon has made no statement regarding a change in its policies any time soon. So make sure to be on the lookout for misbranded and mislabeled CBD oils. Here are some quick tips on what to look for when purchasing CBD oil.
Refrain from buying products branded as hemp extract or hemp oil. Unless you are actually looking for hemp seed oil products, stay away from these as well.
Look at the ingredients to see if cannabidiol is listed. Also, look for individual dosages of CBD per serving. If there is nothing like "10mg of CBD per serving", then it is best to find a different product.
If there are any broad medical claims or benefits listed on the label, do not purchase that product.
Before purchasing any CBD oil, reach out to the company and ask for a certificate of analysis to ensure it is a credible product that contains the listed amount of CBD and has no THC.
Do not fall for confusing marketing terms. Quality CBD oil brands are straight-forward because they have nothing to hide.
While there are no shortage of suppliers providing what seems to be CBD oil on Amazon, in reality, these are just fly-by-night firms trying to capitalize on the CBD craze. Amazon doesn't sell CBD, and a search for such products on Amazon often yields hemp seed oil bottles that are designed to look like bottles of popular CBD oil manufacturers to trick consumers. If you're looking for a reliable source of pure CBD oil for sale, the reviewers at iSum recommend Royal CBD.
For the best cannabis and CBD deals, head to the Leafbuyer deals page!