USDA Releases Legal Opinion: Hemp Is No Longer a Controlled Substance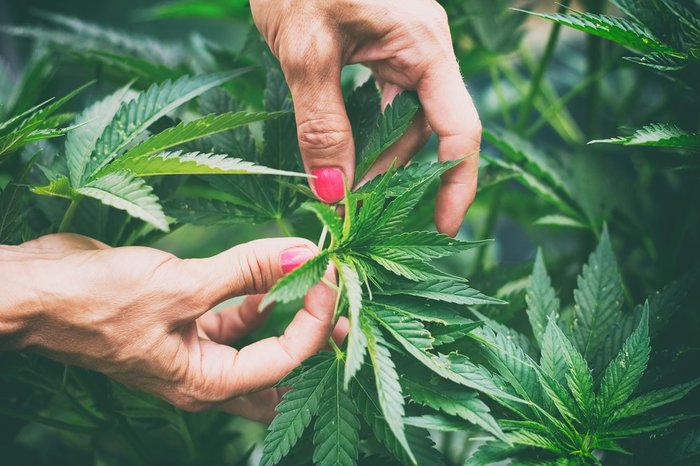 More
The USDA has come out with a legal opinion on authorities for hemp production which states that hemp is no longer a controlled substance.
This clarifies some of the confusion but still does not fully address hemp-derived CBD products.
In the opinion released May 28, 2019, it says, "The Agriculture Improvement Act of 2018 (2018 Farm Bill) authorized the production of hemp and removed hemp and hemp seeds from the Drug Enforcement Administration's (DEA) schedule of Controlled Substances."

The opinion goes on to address concerns related to the transportation of hemp and who can get a license to transport.
One key comment in section 1, says with the enactment of the Farm Bill last December:  "hemp has been removed from schedule I of the Controlled Substances Act and is no longer a controlled substance."
The opinion also states, "Indian tribes may not prohibit the interstate transportation or shipment of hemp" and a person with a felony conviction relating to a controlled substance could be ineligible to produce hemp, under certain circumstances.
The Office of General Counsel issued a legal opinion (see attachment below) which also states a USDA license is required to grow hemp.
It also emphasizes that the 2018 Farm Bill says the Secretary of Health and Human Services and the Commissioner of the Food and Drug Administration still have the authority to regulate hemp under FDA laws. This means that the FDA has the ultimate rule. The USDA says it will issue more regulations this year.
A USDA legal opinion from the Secretary of Agriculture goes on to say in section 1. " Hemp is defined under the 2018 Farm Bill to include any cannabis plant, or a derivative thereof, that contains not more than .03 percent delta-9 tetrahydrocannabinol ("THC") a dry-weight basis.
So what does this mean for CBD regulations? The USDA does not mention this in it's opinion. The FDA is expected to address this matter at a hearing on Friday, May 31, 2019.
To read the full opinion, click here.
For the Office of General Counsel opinion PDF, click here.
For the best weed deals, head to the Leafbuyer deals page!