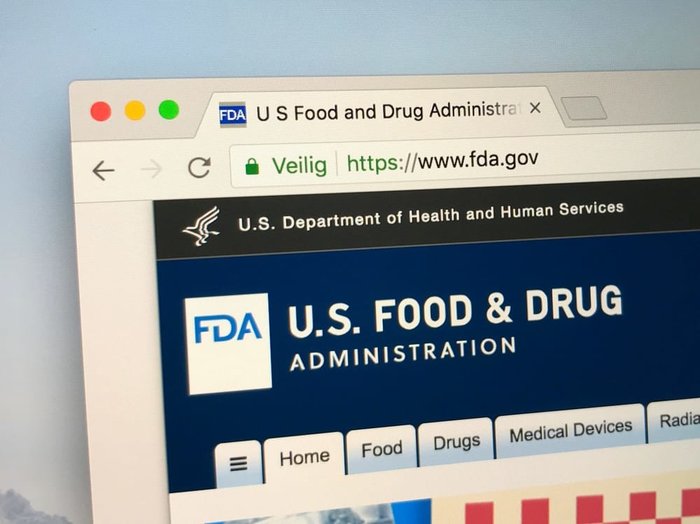 Update 5/23/19: A wave of arrests have been made on travelers carrying CBD oil. The main airport going after citizens carrying CBD is Dallas/Fort Worth airport. But a grandmother was also arrested at Disneyland for carrying CBD. The citizens ended up being released, but being detained and handcuffed is no joke. Each state can have different laws about CBD products, so always use caution when purchasing and possessing it.
The marijuana and hemp industries were thrilled when Trump signed the farm bill last year. It seemed like CBD could take over the world. It became legal to grow industrial hemp, and CBD products were legal now too. We excitedly thought we might see CBD edibles being sold at grocery stores or dietary supplements containing CBD at the Walgreens down the street. Today, the reality of buying legal CBD edibles outside of dispensaries seems far away.
What the FDA Had to Say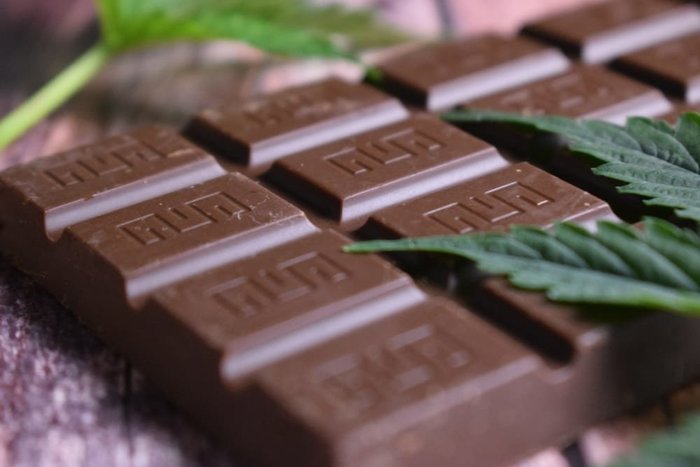 After the post-farm bill excitement quieted down a bit, the FDA released a statement that brought us back to reality. In a statement in December of 2018, FDA Commissioner Scott Gotlieb, stated:
"…it's unlawful under the FD&C Act to introduce food containing added CBD or THC into interstate commerce, or to market CBD or THC products as, or in, dietary supplements, regardless of whether the substances are hemp-derived. This is because both CBD and THC are active ingredients in FDA-approved drugs and were the subject of substantial clinical investigations before they were marketed as foods or dietary supplements. Under the FD&C Act, it's illegal to introduce drug ingredients like these into the food supply, or to market them as dietary supplements."
The FDA clearly states that mainstream CBD edibles and dietary supplements are not a possibility because of precedent established in the Food, Drug and Cosmetic Act. Since CBD and THC are ingredients in pharmaceutical medications, they can't be marketed as non-prescription ingredients in foods or dietary supplements.

Before the farm bill attempted to establish clarity concerning CBD and hemp, CBD companies were selling their products online with little issue. Now, after the farm bill, things are somehow getting even more confusing.
CBD is technically legal, so the FDA should start regulating any consumable products containing CBD. Here's where things get a little confusing. The FDA doesn't regulate THC edibles in dispensaries since they aren't sold in federally legal establishments nor are they federally legal products; the FDA doesn't touch products in licensed dispensaries. Now that CBD is legal, and mainstream, federally-licensed stores are selling CBD edibles, the FDA is getting involved. CBD edibles were being sold online and in shops, with little legal or FDA interference, just months ago. What's going to happen to them now?
Arizona Shops Get Visits from FDA Officials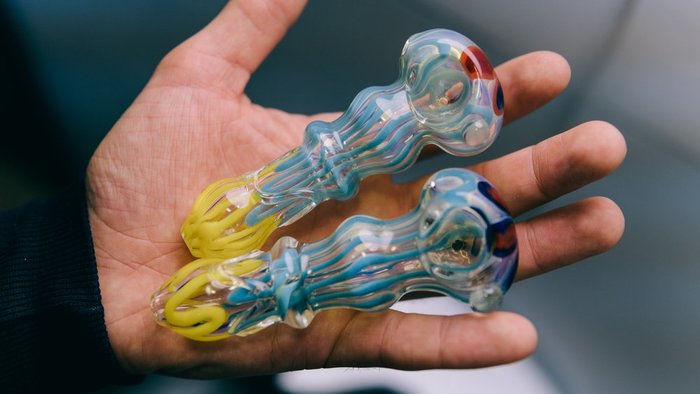 In the last few weeks, CBD edibles at shops in multiple states have been pulled from the shelves. As reported by the Phoenix New Times, this became a reality for the owners of Neverlow Glass Gallery, a smoke shop in Yuma, Arizona, on January 4th. Officials claiming to be part of the FDA walked in their doors and took a few chocolate bars, some K-cups, and some gummies. The officials said the owner would receive paperwork in seven to ten days, or he was going to get the products back.
David Murray, the owner of Neverlow, recalls FDA officials coming in days before the incident, asking which products were sold for human consumption. Another Arizona store selling CBD products had a similar experience. Three men came in the door of Hempful Farms, asking employees about which products were for human consumption. Though officials didn't return to take products, the owner did get a letter from federal officials letting him know one of his shop's CBD pet products had not been delivered, the letter stated: "There are reasonable grounds to believe its contents are nonmailable as proscribed in U.S. Postal Publication Service 52, Hazardous, Restricted, and Perishable mail."
Ohio Shops Were Next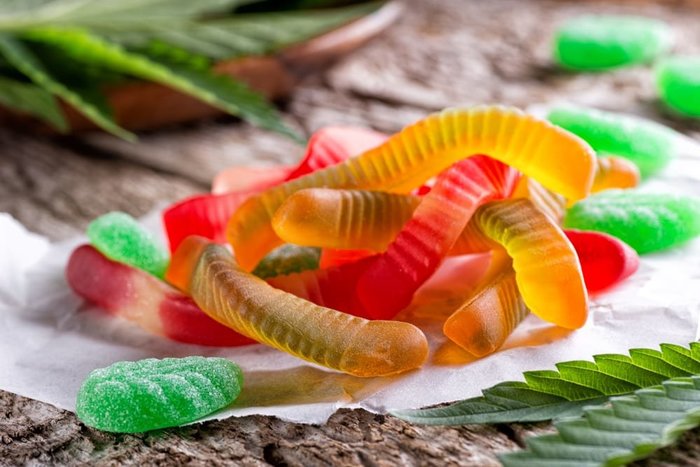 Arizona isn't the only place this is happening. As reported by the Cinncinatti Enquirer, a shop in Ohio was visited by health inspectors on February 1st. Kate Zaidan, who owns Dean's Mediterranean Imports, was told to: "stop selling CBD products or risk having her inventory embargoed." Zaidan reluctantly took the products off her shelves.
She wasn't the only store contacted by health inspectors. Two other shops removed their CBD products and one shop had its products embargoed. The officials were just following state law. Under Ohio's new medical marijuana program, it's illegal to sell CBD outside of a licensed dispensary.
Maine's Clear Statement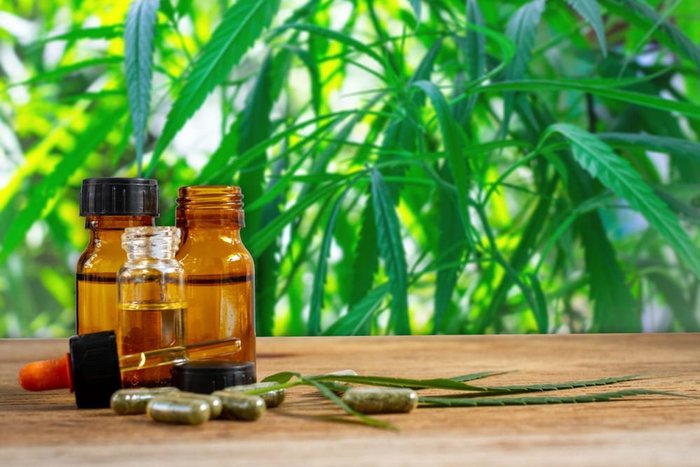 On February 4th, the Boston Globe reported that edibles – including tinctures, edibles, and capsules – containing CBD were to be removed from store shelves due to the fact that the ingredient is not federally approved as a food additive. They did state that other CBD products like patches and flower were still allowed. Additionally, medical consumers can still purchase edible CBD at licensed dispensaries.
Citywide Takedown of CBD Edibles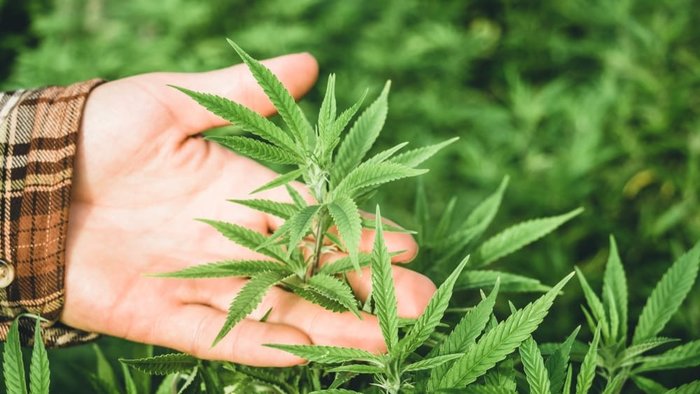 New York City is the next spot coming for CBD edibles. On February 5th, the New York Times reported that health inspectors were taking CBD edibles off shelves. A restaurant and bakery in Manhattan had their CBD cookies and treats bagged up by a health inspector and were told to stop selling them. They were told this was part of a: "citywide embargo on food products containing CBD."
Dispensaries vs. Other Stores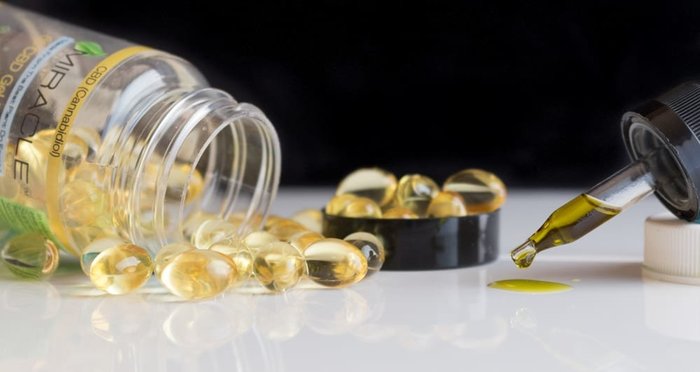 None of these shops that were ordered to stop selling CBD edibles were licensed dispensaries. So, it looks like CBD edibles sold in dispensaries have different rules than CBD edibles sold at restaurants and smoke shops. While Ohio, Arizona, and New York are med-only states, Maine does have legal recreational marijuana. Even though Maine marijuana law goes against federal marijuana law, the state is still cracking down on CBD due to its federal standing.
It seems like everyone is confused. Before officials actually removed the CBD products from Fat Cat Kitchen in New York City, owner C.J. Holm said the officials were asking questions about the CBD products but they seemed confused and unsure of what they were trying to find out.
The Future of CBD Edibles
No one really knows what's going on. Is the FDA only going to come for CBD products at non-dispensaries? Are they going to shutdown online retailers? Are they going to set up regulations for selling legal CBD edibles?
It seems like they're leaving the door open on that last question.
They stated: "pathways remain available for the FDA to consider whether there are circumstances in which certain cannabis-derived compounds might be permitted in a food or dietary supplement. Although such products are generally prohibited to be introduced in interstate commerce, the FDA has authority to issue a regulation allowing the use of a pharmaceutical ingredient in a food or dietary supplement."
No one really knows what will happen next, not even the FDA.
If you live in a legal state, we have the best weed deals for you!