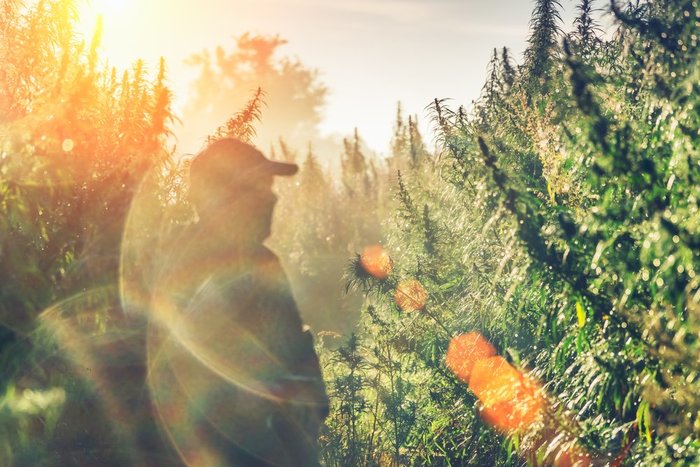 Love shopping? You're probably fashionable AF. You also might be (probably are) destroying the environment. Luckily, hemp clothing can help you look and feel amazing, while saving the planet. Here's how.
"Fast Fashion" Is Destroying the Environment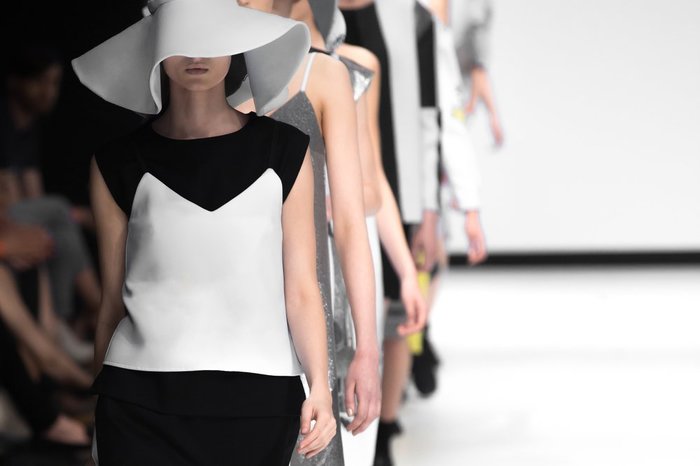 Since 2000, global apparel production has more than doubled. The average consumer purchases 60 percent more clothing – but only hangs onto each article of clothing for half as long as they did 15 years ago. Most of the discarded clothing ends up in landfills. Every second, a full truckload of clothing waste is burned or landfilled, according to some estimates. This trend is called "fast fashion."
Most clothing is made out of cotton. Unfortunately, cotton production is not sustainable. Industrial cotton production is harmful for the environment, as well as for farmers. Hemp farmers, however, can produce a ton of textile using only half as much land as cotton farmers. This reduces the environmental burden while improving farmers' profit margins.
Producing a single cotton shirt requires 2,700 liters of water. To put that in perspective, that's enough water to quench one person's thirst for two a half years straight. To produce and transport that one cotton T-shirt also takes nearly a quarter pound of fertilizer, .1 pound of pesticide, and over a pound of fossil fuels, according to Vogue India.
Hemp clothing requires far fewer resources. Hemp can be grown abundantly without much water or fertilizer. It's naturally resistant to pests, so it doesn't require pesticides or insecticides. (Most industrial crops are plagued by pests and weeds, so farmers frequently apply broad-spectrum pesticides and herbicides. These indiscriminately kill helpful soil life, along with the pests, leaving farmers even more dependent on chemicals.)
Growing Hemp Is Actually Good for Soil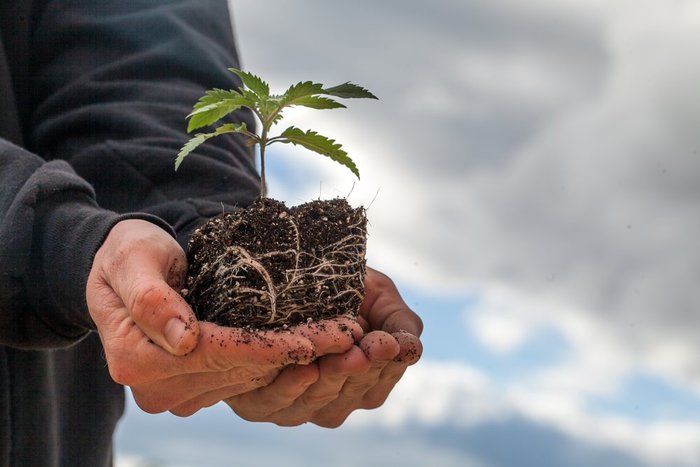 Soil is one of the Earth's most important resources – and it's disappearing fast. One third of the planet's soil is now "severely degraded" due to industrial agriculture, according to a report by the United Nations. And without healthy soil, we can't grow food. The soil crisis, some experts predict, may spell doom for humanity.
By growing hemp, farmers can actually rehabilitate their degraded soils. These superstar soil-savior qualities have prompted some experts to wonder whether hemp is a "miracle plant." Help cultivation can rescue soil that's been damaged by chemical-intensive agriculture — or worse.
After a nuclear accident famously contaminated Chernobyl, hemp was used to remediate the land. Thanks to its deep root structure and tendency to grow quickly and vigorously, hemp is capable of drawing toxins and heavy metals out of the ground. (Scientists involved in the Chernobyl "phyto-remediation" told Rolling Stone it was a success).
Hemp Cultivation Can Even Help Combat Climate Change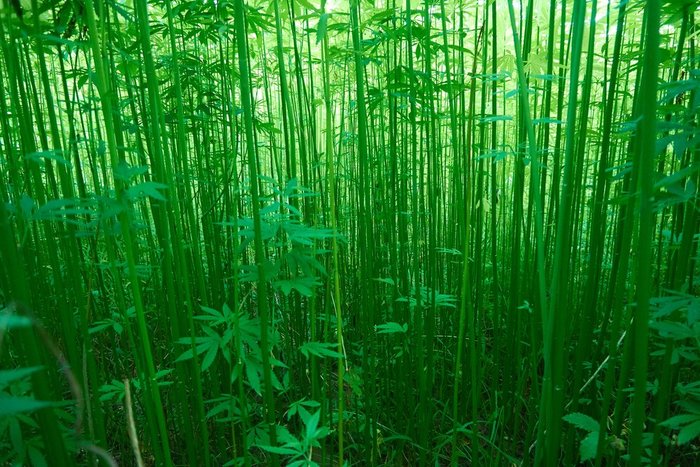 Hemp is what's known as a "carbon-negative" crop. As it grows, it absorbs carbon dioxide from the air. Thanks to photosynthesis, it converts that carbon into its vigorously-growing stalks and leaves. Hemp farms may even store more carbon than forests, some scientists say.
By taking this carbon out of the atmosphere, hemp reduces the overall carbon dioxide in the atmosphere. Carbon dioxide in the atmosphere is the main "greenhouse gas" creating the "greenhouse effect" – the man-made layer that's trapping heat in the Earth's atmosphere, warming our planet to dangerous levels and creating humanitarian crises across the globe.
Hemp clothing is only one of many uses for this plant. Hemp can also be used to make medicine, rope, shoes, food, and paper. If industrial societies switched to using paper made out of hemp, instead of trees, more forests would be saved from deforestation – further reducing the greenhouse gases released into the atmosphere. (Trees, like hemp plants, sequester carbon here on the ground, instead of releasing it into the atmosphere as carbon dioxide.)