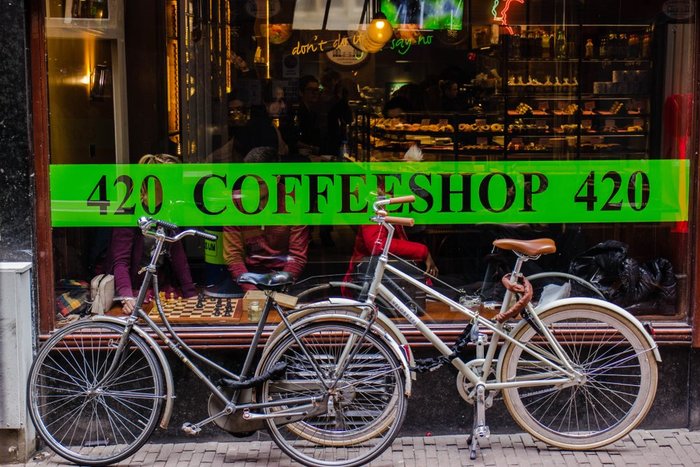 This year, California's cannabis industry has experienced some severe growing pains. Of those growing pains, public consumption is a rising issue. California is one of the largest tourism states in the nation. Its recent legalization has caused a serious increase in tourism for the state. The only problem is that these tourists don't have anywhere to consume their legal cannabis. In turn, it makes it difficult for the state to increase sales and attract local consumers to the legal market. California cannabis lounges are a step in the right direction for many local markets
Are Cannabis Lounges Legal in California?
When California first legalized marijuana, public consumption was illegal across the board. Recently, California decided to leave a majority of marijuana reform up to local municipalities. That said, every city in California can adjust its marijuana laws to fit its area. Many cities in California still do not allow the sale of medical marijuana. The state has chosen to allow municipalities to make their own decisions on public consumption. However, with the already limited amount of genuinely legal marijuana shops in California, there are not many cities open to allowing public consumption.
California's Cannabis Industry Facts
Out of the 482 cities in California, only 144 allow some form of cannabis business to operate in their jurisdiction. This number includes any cannabis business, from cultivation sites to retail shops.
One in five California cities allows medical marijuana dispensaries, even though medical cannabis has been around since 1996.
Out of 144 cities that allow cannabis businesses in their jurisdiction, only 57 are placing excess taxes on the industry. The voters must approve any local cannabis tax.
Some California counties make growing cannabis illegal both indoors and outside your home. Fresno County charges a fee of about $1,500 to be able to grow marijuana in your home legally. This license only allows for six plants at a time.
While these facts and figures do not have a direct correlation to California cannabis lounges, it does show just how scattered the state's cannabis laws are. The fact that local counties have the final decision on cannabis reform makes it very difficult for locals and tourists to know what rules they should follow. California cannabis lounges are adding to the confusion between state law and city law.
Where Can Legal California Cannabis Lounges be Found?
Cannabis lounges have been a touchy subject in California's cannabis market. It's no shock that tourists and consumers need a place to enjoy their products legally; however, local municipalities don't want this happening in their backyards. While a majority of cities in California do not allow for any public consumption, there are a few cities in California that are carving the path.
California Cities That Allow Cannabis Lounges
San Francisco – This city allows for public consumption inside permitted retailers and cannabis businesses. San Francisco is the leading city in pushing for allowing public consumption. Unlike most other cities, San Francisco is pretty lenient on public consumption. Many dispensaries in the city are both retail shops and cannabis lounges.
Oakland – The City of Oakland allows for both medical and recreational cannabis companies to apply for a secondary license that allows on-site public consumption. There is no stated limit to how many consumption licenses will be released, however, only eight have passed the application process so far.
West Hollywood – The only city in the Los Angeles area that allows cannabis lounges is West Hollywood. While it has not fully rolled out its public consumption reform, the city is gearing up to allow for eight on-site consumption licenses. The city will also approve eight more consumption companies solely for edible products.
Alameda – The city of Alameda permits approved retail shops to allow on-site consumption. If the city approves a cannabis dispensary, they are automatically permitted to be a cannabis lounge.
Palm Springs – Palm Springs recently reformed its cannabis regulation to allow for cannabis lounges. It's a separate permit that enables a Cannabis Lounge Facility to open its doors in city limits. These approved lounges also can sell medical or recreational marijuana.
While all of these cities permit public consumption, there are a standard set of rules each lounge must follow. These rules are state-wide for all municipalities and help maintain overall compliance. Any cannabis lounge that opens in California must follow these outlined rules.
Set Rules and Regulations of a Cannabis Lounge:
All access into the cannabis lounge must be restricted to persons 21 years of age and older.

Cannabis consumption must be out of the sight of other public places or nonage-restricted areas.

There must not be any alcohol or tobacco sales or consumption on the same premise as the licensed facility.
Top 3 Cannabis Lounges in California
Harvest – San Francisco
Harvest is a well-established medical and recreational dispensary with a first-class cannabis lounge. On top of having a stellar selection of premium marijuana products, consumers and patients can kick back at Harvest's cannabis lounge and enjoy getting baked with like-minded individuals. It does have an application process to become a member of the lounge to ensure it's filling the environment with good vibes. You can find a Harvest shop on Geary Boulevard and 29th street.
Urban Pharms – San Francisco
Urban Pharms is one of the most popular social cannabis lounges in the city. Not only does it cultivate all of its own marijuana, but Urban Pharms works with the best local cannabis extract and edible companies on the market. Plus, it has the only real dab bar in the city and a world-class ventilation system that keeps the lounge fresh. Urban Pharms is a member-only lounge that serves any member 21 years old and up. Its lounge is located at 122 10th Street.
Wake n Bake Club – Hollywood
One of Hollywood's only cannabis lounges (at the moment) is Wake n Bake Cannabis Club. The traditional, Amsterdam-style café inspires this California cannabis lounge. Its serene, peaceful, and relaxing environment makes it a great place to puff down and sip on some coffee. Wake n Bake Club is all about creating a positive, forward-thinking experience for like-minded people to gather and enjoy quality cannabis. The lounge is open to all people 21 and up. Wake n Bake Club even offers one-day passes for those who do not wish to be a long-time member. Its quaint lounge at 5038 Vineland Avenue is ready for you to swing through!