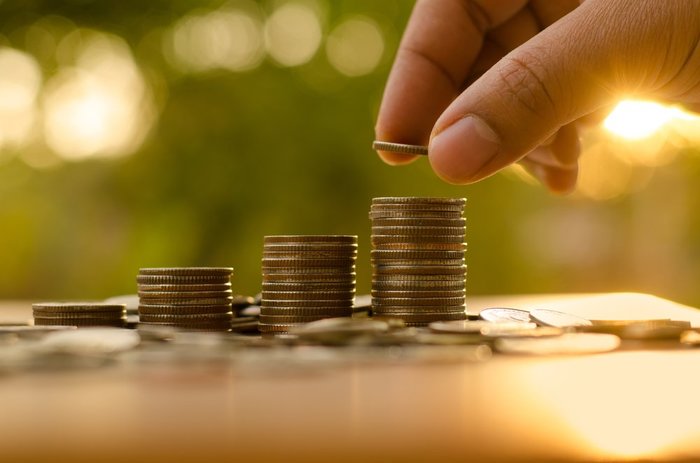 In 2016, 55 percent of legalized US locations reported record-breaking sales – And capital across the country is expected to increase. Even after withstanding downfalls and wavering sales throughout its legalization journey, the industry is set to meet its $10 billion expectations. Industry experts also believe US cannabis sales will surpass other profitable industries.
Predictions and estimations have been made through 2030 with sales rising at exponential rates. Though shrouded in uncertainty, the immediate future is bright – and lucrative – for the marijuana industry
The Moving Parts of US Cannabis Sales
Introduction of Recreational Marijuana
One in five people can legally consume cannabis. Recreational marijuana sales will eventually pass medical marijuana – possibly by the end of 2018. Colorado and Washington alone will add at least $2 billion combined.
Exceeding Expectations
Both medical and recreational marijuana sales still exceed initial forecasts. Mature medical marijuana markets in states like New Mexico and Arizona continue to see growth, and the industry has recently expanded to other places, like Pennsylvania, Florida, and Maryland.
Tourism
For the first time in 22 years, Colorado became one of the top 10 tourist states, generating $19.7 billion from the more than 82 million visitors in 2016. Thirty-one percent is attributed to legal weed attraction. Additionally, because of recent legalization in Las Vegas, tourism has spiked. This, in turn, brought in $27 million within the first six months.
Black Market Decrease
Recreational marijuana legalization has helped reduce the amount of black market sales by 90 percent.
Record-breaking Trends
Cannabis has done more than just bring in revenue – The industry has boosted the whole economy. 
Jobs
States that have legalized marijuana have added almost 125,000 jobs to the economy. Twenty-one percent of the population reside in legal states bringing in 24 percent GDP in cannabis. Experts also predict that 21,000 to 33,000 new businesses in the industry will be added. 
Growth
Washington recorded $323 million in marijuana sales in 2015, then $696 million in 2017 — a 115 percent increase. Since legalization, California has reported record-breaking cannabis sales in both January and February.
Industry Challenge
In 2017, cannabis sales had surpassed alcohol sales reaching $1.5 billion in the U.S.  This was concluded in a joint study by two universities in the U.S. and one university in Lima, Peru. It described an overall 15 percent reduction in monthly alcohol sales where marijuana has been legalized.
Sales may soon outdo the NFL profits and are expected to surpass soda by 2030.
Recreational versus Medical 
In 2013, medical marijuana brought in $1.6 billion. In 2017, it spiked to $3.8 billion. Because of the introduction of recreational marijuana sales, medical marijuana statistics predict it would only add $4.3 billion at best, concluding that recreational marijuana will drive sales revenue.
Who Would Have Thought?
Predictions varied across platforms. While some predictions exceeded the current statistics, many had underestimated cannabis' potential.
An initial prediction stated sales would increase only 16 percent in recreational marijuana and 10 percent medical marijuana by 2020. In 2014-15, marijuana sales increased 46 percent overall. In 2016, Colorado saw $1.3 billion in sales with about $740 million in recreational and $440 million in medical marijuana.
According to Arch View Market Research from 2014, there would be $5.7 billion in sales by the end of 2015. It actually only hit $5.4 billion. The expectation in sales from them was that it would reach $23 billion by 2020.
Marijuana Business Factbook, projected to hit $8.2 billion by the end of 2018, and that was a $2 billion increase from the other predictions.
Business Daily estimated recreational cannabis sales in the US would increase by 80 percent in 2016, reaching $1.8 billion, with $4-4.5 billion in combined sales with medical marijuana. Figures for 2016 say cannabis sales was only able to reach 30 percent. It also provided estimations that both groups will reach $11.9?$17.1 billion combined by 2021.
The Dark Side of Success
According to DOR, in 2017, both medical and recreational marijuana in Colorado had a sales drop in November with a total of about $119.5 million, a 6.3 percent drop from October's revenue. Even though it did not meet expectations, it was still an increase of 9.5 percent from the previous year's revenue.
In Alaska, tax revenue dropped in December following the previous month. December's sales only brought in about $784,000 in sales tax, falling short of November's tax revenue of $869,000. Although there was a drop in revenue, out of the preceding months, two had the highest sales tax revenue since legalization. Experts don't expect the drop to last.
Recent and Future Legal States 
Since legalization in Nevada, there has been steadily-increasing sales with record-breaking months in September and October. Recreational marijuana sales in California were launched in January. In the first four months, the state saw $60 million in sales. Legalization brought more sales on April 20, the informal marijuana holiday, showing a 61 percent increase from last year.
If New York decides to follow the trend, the state could become a great market for tourism estimating $3.1 billion in sales.
Beyond 2018 
States that voted to legalize marijuana earlier than others will account for 60 percent of the total sales. Cowen & Company predicts that sales would increase $10.5-$12.8 billion by the end of 2019 and $15 billion by 2020. He concludes the trend will hit $40 billion by 2026, but the latest statistics suggest it might hit that way before according to Vivien Azer, Analyst at Cowen & Co. Cowen also expects totals sales to hit $75 billion by 2030.
Shaky Future
We saw what recently happened in Oregon. Growers anticipated residents would smoke at least 1 million pounds of marijuana. It turns out residents only consume about 340,000 pounds. Now what they have is an excessive amount of marijuana and nowhere to put it. This led to drops in prices and lost revenue for the cultivation business. Their options to recoup losses are limited having no ability to cross state lines to sell.
Moreover, the federal government could still step in at any moment and pull back all that has been established. Smaller businesses are closing because of severe competition. Sales vary state to state, but there are limitations in collecting information. Privately-owned businesses and tax returns are not available for public record. With taxes being a priority in many states, inaccuracies could potentially affect the future of US cannabis sales.