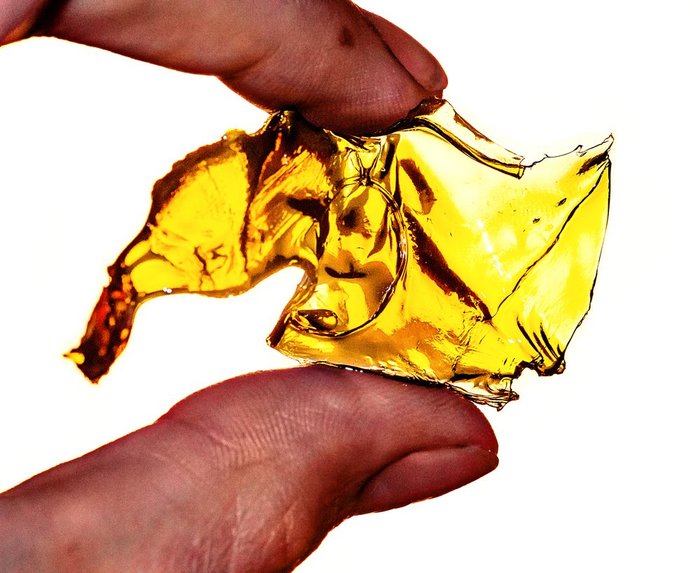 We are well past 4/20, the Christmas of cannabis, and it's time to prepare for the industry's next holiday, 7/10. The renowned cannabis holiday 7/10 has quickly become cannabis consumers' favorite. The rise of concentrates has been a historic change in the way consumers ingest cannabis. 7/10 is meant to celebrate marijuana concentrates on its own, unlike 4/20, which celebrates the entire cannabis industry. For those who don't know what makes 7/10 such a special cannabis holiday, here's the history of 7/1

.
History of 7/10
7/10 is a celebration every year on July 10 in honor of the rise of cannabis concentrates. Over the past few years, the growth of recreational marijuana has brought more and more cannabis products to the market. Marijuana flower used to be the most purchased product, but concentrates are quickly taking over, so the history of 7/10 is a pretty short one. Similar to 4/20, everyone smokes down at 7:10 in the morning and evening. The only difference is it's all about dabbing. The whole inspiration behind /710 is if the 710 flips upside, it spells "OIL". This ironic coincidence gave birth to the second most popular cannabis holiday.  
Colorado is one of the home bases for 7/10, as its recreational industry has grown its concentrate market tremendously fast. From wax and shatter to distillate and live resin, Colorado is the central marketplace for all concentrates. 7/10 is not as commercialized as 420, but it's picking up popularity every year.
Consumers are digging cannabis concentrates and the mighty high they provide. That's why 7/10 is so much more than just a concentrate celebration. Dabs and cannabis extracts have expanded our understanding of isolating cannabinoids, and how each cannabinoid has a specific role and purpose. The history of 7/10 is about celebrating how far marijuana products have come by dabbing out to some concentrates. 
7/10 Festivals
So, leaving the short history of 7/10, what about this year's events? Unfortunately, 7/10 is on a Tuesday this year. So, these events are either before or after to make sure the majority of people can participate! The times are based in individual time zones.
7/10 Festival is Denver, Colorado's first festival for celebrating the rise of cannabis concentrates. This one-day festival is the first major 7/10 event going down, and it's definitely one to experience. This full-day celebration is all about dabbing, grooving to some music, learning from local vendors, and chowing down some grub. In other words, this 7/10 festival has everything a stoner desires!  
The Event

When: 10 a.m.-9:30 p.m. July 13th, 2018

 

Where: Civic Center Park, 101 14th Avenue, Denver, Colorado

 
7/10 Festival is not throwing down on July 10, but they're keeping the celebration rolling through the weekend. This event will have live music on two different stages, and the lineup will be announced as the festival creeps up. As you groove through the day, make sure to check out all of the different marijuana vendors and sponsor booths set up with swag and giveaways. As long as you are 21 or up, get some tickets to the Dab Tent to stay baked throughout the day. Oh, and get to try the top-notch concentrates on the market!  
7/10 is not specific to THC concentrates. Vendors and Dab Tent will represent all forms of concentrates, including CBD extracts. This festival is not only for experienced dabbers who want to learn about the history of 7/10, but it is excellent for consumers interested in learning more about concentrates. There is no better place to learn about cannabis concentrates than the 7/10 Festival. This networking event will be full of cannabis experts and entrepreneurs who are eager to share their knowledge. 
This year marks the 3rd annual 710 Degree Cup in Phoenix, Ariz. This festival is a cannabis awards festival to highlight Arizona's best medical dispensaries. Enjoy local food, live music, contests, games, and much more.
If you're feeling a little extra swanky, make sure to buy your very own VIP ticket. This will automatically grant you access to the VIP Lounge where you'll enjoy top-notch pampering. Interested in free swag? The VIP is the way to go. Don't forget to purchase tickets ahead of time for entry.
The Event

When: 11 a.m.-6 p.m., Sunday, July 15, 2018

Where: Legends Event Center, 4240 W. Camelback Road, Phoenix, Arizona
Visit the art district to support cannabis and local artists during the fifth annual 710 Dab Day. Curious how your favorite bong was made? Learn from the pros as you watch live glassblowing. Watch other live artists, network with industry leaders, and socialize with like-minded marijuana supporters. If you're one of the first 500 people, you'll receive a free goody bag!
The Event

When: 3-10 p.m. Saturday, July 14, 2018

Where: Bubble City Wynwood, 270 NW 23rd Street, Miami, Florida
This weekend, attend The ReUp Festival 2.0, the "Number 1 Canna Music Festival" to listen to your favorite jams and, potentially, discover a new treasure. This year's lineup consists of Chief Keef, Lil Debbie, PNB Rock, Audio Push, Jose Guapo, Uno the Activist, and many, many more. The first 1,000 tickets cost $5 each!
The Event

When: Noon-10 p.m. Saturday, July 7, 2018

Where: National Orange Show Events Center, 689 South E. Street, San Bernardino, California
Stay Tuned
As 7/10 creeps upon us, keep an eye out for some crazy deals. This holiday is the time to stock up on some high-quality concentrates without breaking the bank. Many consumers settle for cheaper concentrates, but on 7/10 it's the time to check out the best dabs on the market. Most dispensaries will begin releasing their 7/10 deals about a week out from the celebration. From buy one, get one free to 50 percent off, this is the day of deals.  
On top of getting some stellar concentrates, roll through the local head shop and scoop up a premium glass rig, vape pen, or even nectar collector. Dab in style and don't waste your top-shelf concentrates on a mediocre set-up. Many smoke shops will be running some excellent deals on their high-end glass pieces all day long. 7/10 is the day to pick up that rig you've had your eyes on for a while. Plus, if you have a MED Badge, most head shops will give you an extra discount. Make sure to stock up on all the 7/10 supplies early and don't get stuck in the mid-day rush. And make sure to have to some CBD on deck in case you get a little too baked.
Stay informed on more history of 7/10, events, and deals, here!