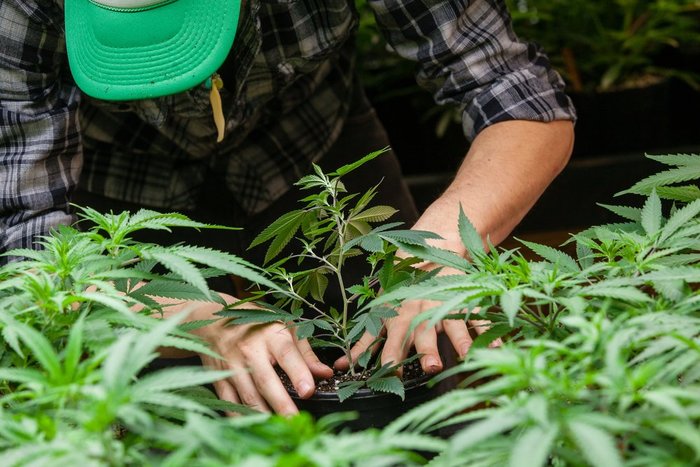 CEDAR RAPIDS, Iowa – The Cedar Rapids Gazette reported June 29 that the Iowa Department of Public Health would approve a manufacturing license for the state's second medical marijuana manufacturer. The license was approved July 1 for a subsidiary of Acreage Holdings called Iowa Relief LLC. The Iowa marijuana industry is expected to grow.
Acreage Holdings has become the talk of the town and is expanding into Iowa. The company has several facilities operating in legal medical marijuana states and even snagged former House Speaker John Boehner (R-OH) as a board member earlier this year.
President of Acreage Holdings George Allen told the press that his company is moving into the state with the anticipation that marijuana will become legal.
MedPharm Spent $10 Million on Iowa Marijuana Facility, So Far
MedPharm was the first cannabis company approved in the state and has already spent $10 million turning a 15,000 square foot warehouse into a marijuana manufacturing plant. MedPharm received its license last December, and both medical marijuana manufacturers have one year from the date of the approved licenses to have their Iowa marijuana facilities operational and products ready for sale.
Cedar Rapids City Manager Jeff Pomeranz said that the new facility will create 21 manufacturing jobs in the state.
"It will be good for the people of Iowa, and it makes sense for Iowa's second-largest city to have a plant," he added.
Iowa has five licensed dispensaries located in the cities of Council Bluffs, Davenport, Waterloo, Windsor Heights, and Sioux City. The dispensaries are allowed to sell cannabis-infused oils, creams, and pills, but state law does not allow smokable medical marijuana. Iowa marijuana advocates were pleased by the second facility's approval but had concerns about the lack of dispensaries permitted by law.
Dale Todd, a member of the Cedar Rapids City Council, voiced his concerns to reporters.
"This is great news, and I am happy for the jobs it will create, but it would be great to also have a dispensary here. We don't have any access," he said.
Todd is also the co-chair of the Iowa Epilepsy Foundation. Todd said that the law should allow medical marijuana for more conditions to enable a market where Iowa marijuana cultivators can sustain themselves successfully.
MedPharm agrees and also said the state should expand the medical marijuana program to include more eligible conditions. Just 415 patients have been given identification cards for the state's medical marijuana program.