San Francisco to Erase Marijuana Convictions Automatically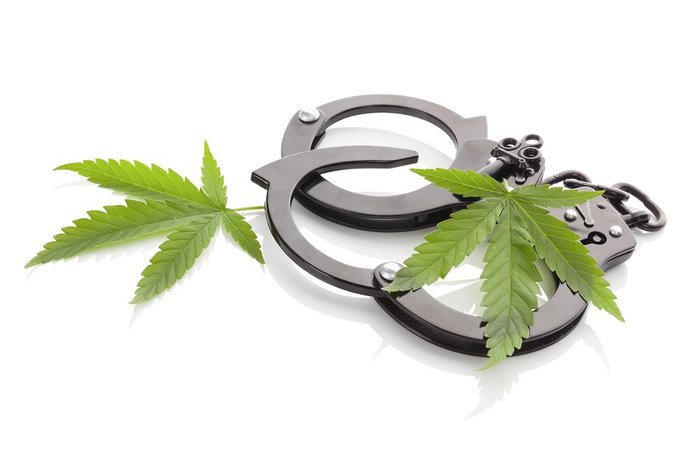 SAN FRANCISCO, CA: San Francisco District Attorney George Gascón said in a statement on Wednesday that the city will erase thousands of marijuana convictions, going all the way back to 1975. The New York Times reported that the district attorney's office plans to dismiss the cases without defendants having to petition the court.  
Recreational marijuana became legal in California on Jan. 1, 2018, and a provision in the new law requires that minor marijuana convictions be expunged if those convicted individuals petitioned the court. San Francisco has opted instead to erase the convictions automatically, expunging 3,038 convictions. The new law allows adults who are at least 21 years of age to possess one ounce of marijuana and grow 6 plants at their residence. 
Those convicted will not have to pay the costs associated with legal representation to have their records expunged, which is an expensive process. The city has only received 23 petition requests so far. Gascón said that in addition to erasing the misdemeanor marijuana convictions, his office will also evaluate 4,940 felony marijuana convictions, as well as throw out or reduce the charges retroactively.  
The district attorney said that he was acting on behalf of the community in which racial disparities resulted in African-Americans being 41 percent of all marijuana arrests in the year 2000. That number went up to almost 50 percent by the year 2011, even though African-Americans only made up about 6 percent of the city's population. Vox reported that a 2013 study from the ACLU showed African-Americans are more than two times more likely to be arrested for weed than Caucasians.  
Gascón also said that African-Americans receive harsher penalties due to racism, which leads to employment barriers, the inability to get a loan, and housing discrimination. He added that San Francisco was "taking the lead to undo the damage" that the country's failed drug war has inflicted on people of color.  
Lieutenant Governor Gavin Newsom stated that San Francisco is giving hope and opportunity to the many people of color "whose lives were long ago derailed by a costly, broken and racially discriminatory system of marijuana criminalization," adding that California's urgency for social justice could be a model for the rest of the country.  
San Diego Also to Reduce Convictions
The San Diego County District Attorney's office is also dismissing cases and reducing charges for marijuana convictions in the city. According to KGTV San Diego, the district attorney's office has already reduced 680 felony convictions to misdemeanors.  
San Diego has been searching criminal records for more than a year to find marijuana convictions that should be thrown out or reduced. The office estimates that there are thousands more cases that could be dismissed under the new law. The district attorney's office has already found at least 4,700 cases going back to 2002 that qualify for either a reduction or dismissal.  
Felonies such as marijuana possession with the intent to sell or distribute will become misdemeanors. San Diego County District Attorney Summer Stephan said that the city is following the will of the people to provide relief for those who were unfairly convicted.  
Stephan added that the petitioned cases of people already on parole or currently incarcerated for pot convictions are being expedited. Any felony convictions that include sex crimes or violent crimes are ineligible.  
Other cities in the state dealing with the issue include Fresno and Santa Clara. District Attorney Steve E. Wright said that Fresno County is considering reductions and dismissals on a case-by-case basis. Santa Clara County District Attorney Jeff Rosen is working with the public defender's office to find cases that are eligible for dismissals or reduced sentences.