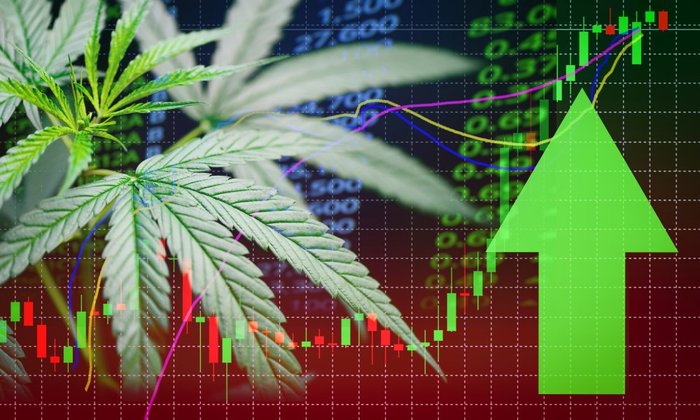 While many states were expected to pass reform bills in 2019, legislatures experienced pushback that delayed legalization. Despite the minor setbacks for some states, the cannabis industry is still growing rapidly across the world. As Congress begins to seriously consider cannabis policy reform, consumer spending is following the latest research, techniques, and trends in the industry. Each state has its own microtrends shaping their local market and a variety 2019 cannabis trends. Leafbuyer is here to give you a primer on the latest trends in the industry
Recent Cannabis Trends
We've seen an impressive surge of developments in the cannabis industry throughout 2019, including shifting customer purchasing habits due to increased product accessibility and diversity. Gone are the days where customers only had marijuana flower to choose from. Today, cannabis is infused into nearly any consumable product including edibles, capsules, tinctures, concentrates, patches, suppositories, and other delivery methods.
Headset, an analytics service provider for the marijuana industry, looked over point-of-sale data from four states — California, Colorado, Washington, and Nevada — where cannabis is legal for adult recreational use. Data reflects only purchasing habits for customers with loyalty and reward cards. Here are a few of the 2019 cannabis trends gleaned from the data.
Vape Pens Sales are Gaining on Flower Sales

According to the data, marijuana flower buds still reign supreme at the top of the 2019 cannabis trends. In California, however, vape pens comprise 32 percent of sales. Headset believes that the rise of health-conscious consumers means a shifting away from the carcinogenic smoke derived from smoking weed to a more lung-friendly product.
Furthermore, cannabis flower buds produce a considerably stronger smell than most vape pens, including high-terpene full-spectrum extracts (HTFSE). Vape pens provide a discreet form of consuming marijuana in most places without the tell-tale smoke and smell. Vape pens are convenient, portable, and potent products that cater to seasoned users and those seeking considerable relief.
According to data from Headset, here's a quick breakdown of the percentage of purchases for "smokable" cannabis products in each state:
Colorado: 47 percent flower, 19 percent vape pens, 34 percent other
California: 37 percent flower, 32 percent vape pens, 31 percent other
Nevada: 49 percent flower, 19 percent vape pens, 32 percent other
Washington: 43 percent flower, 18 percent vape pens, 39 percent other
Edible Trends Across States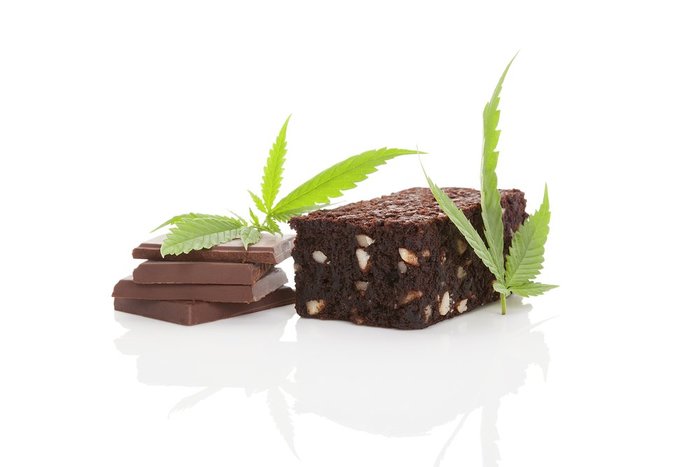 As previously mentioned, each state has their own cannabis trends, mainly due to differing regulations on products and distribution. For example, gummies are one of the most popular cannabis products sold in dispensaries, except in Washington. Washington laws regulate edibles to exclude colors and flavors that may be appealing to children, which has effectively lowered gummy sales.
Chocolate is the second-most popular edible form in most states and most definitely a 2019 cannabis trend. Cannabis-infused hard candies and gum aren't quite as popular as other types of edibles in California, but they're even less popular in other states. Chewy candies, for example, don't sell very well in most states, except for Washington state. Here's the data set for the percentage of the market share of edible segments by state:
Gummies: 54 percent in California, 55 percent in Colorado, 56 percent in Nevada, 22 percent in Washington
Caramels, chews, and taffy: 9 percent California, 7 percent in Colorado, 4 percent in Nevada, 24 percent in Washington
Candy, lozenges, and gum: 2 percent in California, 12 percent in Colorado, 15 percent in Nevada, 18 percent in Washington
Chocolate: 19 percent in California, 18 percent in Colorado, 13 percent in Nevada, 21 percent in Washington
Other: 16 percent in California, 8 percent in Colorado, 12 percent in Nevada, 14 percent in Washington
Cannabis Cost Per State
Consumer spending habits are also determined by the cost of cannabis in each state. Headset's data reveals that California and Nevada prices are higher than Washington's. State taxes vary among the states, but Washington's 37 percent sales tax forces producers to price their products lower to fit most consumers' budgets. Based on a survey from Headset, here is the average price for cannabis items by state:
California: $27.49
Colorado: $20.76
Nevada: $23.94
Washington: $13.23
CBD... In Everything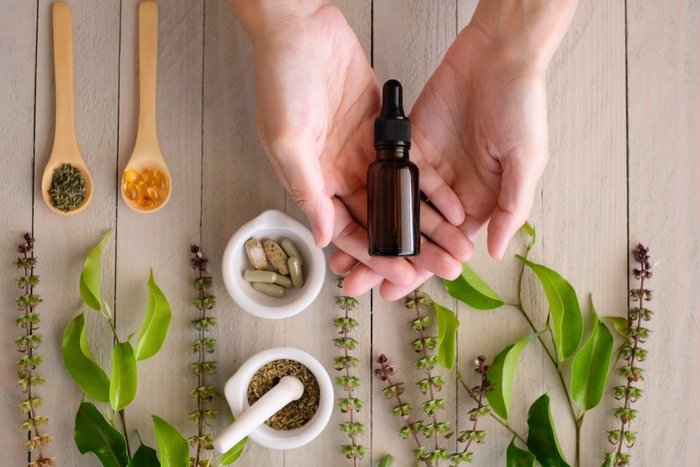 There's no denying the popularity of CBD products, but throughout 2019 especially, CBD has been making its way into nearly every product — even in some that don't make much sense, but ride the coattails of the CBD hype. While CBD makes sense in beauty products and medications, other products like CBD pomade and toothpicks are much more niche, but are developing and selling, for the most part. In terms of CBD trends, BDS Analytics reports the following:
The most popular CBD products are ingestible (53 percent of sales)
CBD topicals make up 24 percent of sales
56 percent of people believe there is no difference between THC and CBD effects, a considerably lower percentage than last year's numbers
Social Consumption
While medical cannabis is legalized in 33 states and recreational cannabis is legal in 11 states and Washington D.C., there aren't many places where locals and tourists are allowed to consume freely. San Francisco is one of the few places with multiple social consumption lounges. These lounges have definitely become a 2019 cannabis trend. Colorado doesn't have onsite consumption regulations, but Denver passed their own. Alaska has also jumped on board the onsite consumption trend. Massachusetts is set to release social consumption rules soon, too.
According to BDS Analytics, "71 percent of cannabis consumers say they engage with the plant for social and/or recreational purposes." About a quarter of those individuals consume weed before meeting up with others. One-third of those customers consume cannabis for date day/night or "daytime fun." Here's the percentage of consumers who consume marijuana at a cannabis social club:
15 percent of California consumers
13 percent of Colorado consumers
12 percent of Nevada consumers
Hemp-Derived CBD at Major Retailers
The 2018 Farm Bill paved the way for a thriving industrial hemp industry and hemp-derived CBD products. We've seen major drug stores, retailers, and even lodging facilities include hemp-derived CBD products on their shelves and in their services. While the science is still unclear on the efficacy of CBD, many users report finding relief for minor aches and pains by using CBD tinctures and topicals.
Nanoemulsions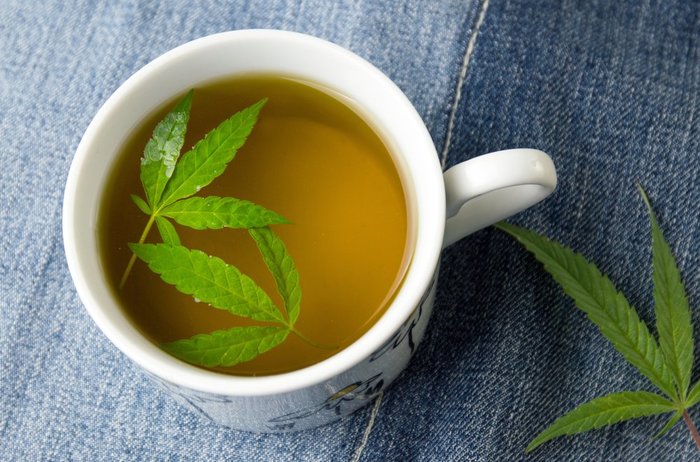 As the cannabis beverage trend has continued to rise and remain strong in 2019, nanoemulsions are becoming more popular and necessary in drinks such as coffee, kombucha, tea, and beer. Nanoemulsions are cannabis oil emulsions meant to be soluble in water to increase the bioavailability of cannabinoids. Nanoemulsions used in cannabis beverages make the product fast-acting and potent. Additionally, nanoemulsions are prized for their translucent color and neutral taste.
Terpene Infusions
Terpenes, the aromatic compounds found in the trichomes of cannabis flower buds, have been getting increased attention recently. Terpenes are thought to interact with other cannabinoids to amplify positive effects and mitigate negative effects. Today, you can purchase terpene oil blends of your favorite strains or buy terpene-infused filter and crutches to elevate your smoking experience.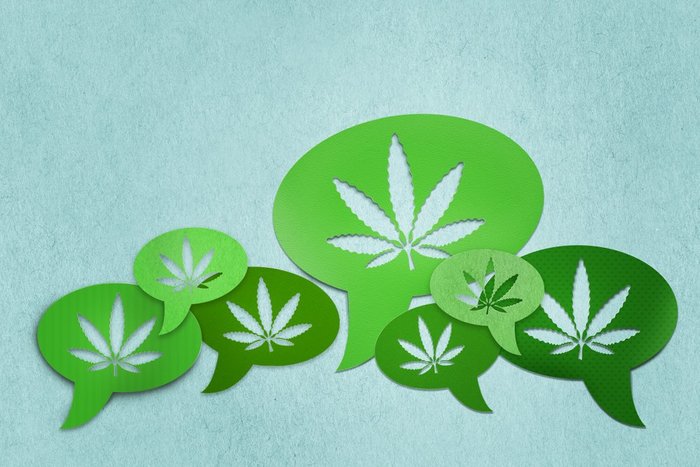 While these are just some of the 2019 cannabis trends, they are constantly changing and evolving in this fast-paced industry. Cannabis products are increasingly being marketed as luxury products instead of using outdated stoner stereotypes. As cannabis continues to be consumed by parents, seniors, and children, cannabis has become more accessible and less stigmatized among the general public.
FOR THE BEST CANNABIS DEALS, CHECK OUT THE LEAFBUYER DEALS PAGE!