Three Types of Cannabis Loyalty Programs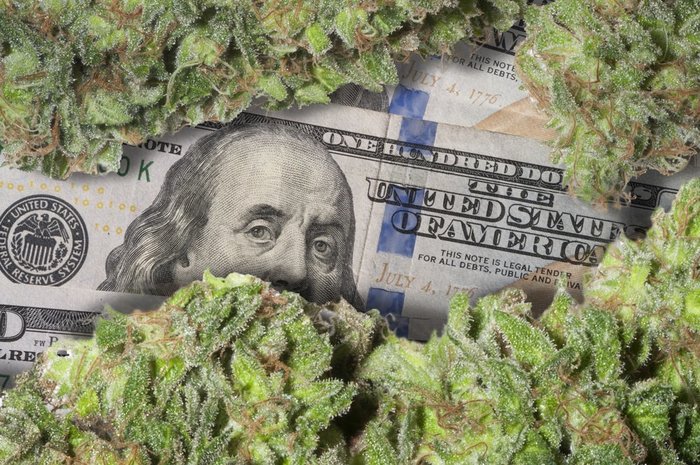 Whether you're a regular medical cannabis consumer or a frequent recreational cannabis user, saving money on cannabis is ideal, especially when it comes to your marijuana products and/or recreational drug of choice. Fortunately, cannabis loyalty programs exist at numerous dispensaries, which give you the opportunity to save a wad of cash while purchasing your desired cannabis product(s). Here, we'll dig deeper into cannabis loyalty programs and why you should sign up for them to save money on your future cannabis purchases.
Nowadays, all kinds of companies and retail stores offer customers the option to sign up for a loyalty/reward system, offering different product deals, specials, and discounts. This is the case with cannabis companies too, and the trend is spreading.
Importance of Cannabis Loyalty Programs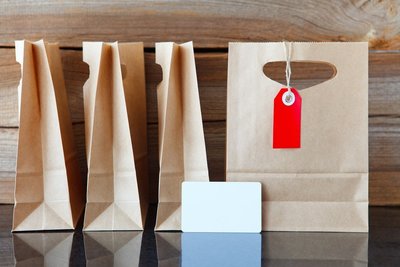 In general, most people prefer saving money no matter what they're buying. When it comes to cannabis, though, some products are more expensive than others, and rightly so.
Top-shelf bud is pricier than shake for a reason. However, if you can find discounts, free rewards, money off, or other exclusive deals, why wouldn't you take advantage of it?
Common Cannabis Loyalty Programs
There are three main cannabis loyalty programs that companies offer. These include points programs, tier programs, and referral programs. Each of these programs provides substantial benefits to customers, whether they're regular shoppers or not. Points-based cannabis loyalty programs are the most commonly used.
These programs provide customers with buying incentives through accumulating points. In most instances, customers can redeem their collected points at their own discretion in exchange for certain rewards.
Additionally, the more a customer purchases, the more points they earn. In other words, the more earned points, the better the prize/reward. These prizes could include free cannabis pre-rolls, discounted dabs or weed strains, or even free pipes/chillums, depending on the specific dispensary/retail shop.
Customers benefit from this kind of cannabis loyalty program because they're aware that for each purchase they make, they earn something in return. As a result, this motivates many customers to continue making purchases from the same location because they know they'll receive something extra out of it in the long run.
Tier Cannabis Loyalty Programs
Tier programs often rely on points, but they're enhanced by the addition of increasing levels (or "tiers"). In other words, for the majority of tier cannabis loyalty programs, customers move up different levels or tiers based on the frequency and quantity of purchases made.
Also, tier cannabis loyalty programs often encourage active customers to maintain loyalty and stick around that dispensary for the long run. If you buy cannabis products in bulk, or if you purchase cannabis products frequently, you could certainly benefit from this type of cannabis loyalty program.
Referral Cannabis Loyalty Programs
The final commonly used cannabis loyalty program is the referral program. It's common for different businesses, including cannabis businesses, to utilize referral programs because they provide rewards to customers based on their word-of-mouth recommendations to others.
The prizes/rewards that customers could receive from referral cannabis loyalty programs include gift cards, special promotions, and discounts on purchases.
In addition, referral cannabis loyalty programs often invoke new business and more traffic through positive reviews and customers who refer others. As a result, those customers can receive positive rewards whether they've made a recent purchase or not.
This is a pretty good deal regardless of whether you're a frequent cannabis shopper or not. Not only can you save money, but you can also receive exclusive rewards and prizes for just referring a friend, relative, neighbor, or acquaintance to the cannabis dispensary you shop at.
The simplicity of Cannabis Loyalty Programs from a Customer's Perspective
Nowadays, most cannabis dispensaries and retail shops offer loyalty programs to separate themselves from their competitors. As a result, numerous customers have great incentive to participate in these programs. According to a 2012 survey by Marijuana Business Daily, it was found that 40 percent of cannabis dispensary customers want a cannabis loyalty program to reward them for their patronage.
At the end of the day, attracting and keeping customers is one of the most important aspects of a cannabis dispensary/retail shop's success. All kinds of cannabis consumers enjoy receiving different rewards, which boosts loyalty in this competitive, fast-paced cannabis dispensary market.
Overall, incentives and rewards go a long way, especially when trying to compete with other cannabis businesses.
Leafbuyer Loyalty & Deals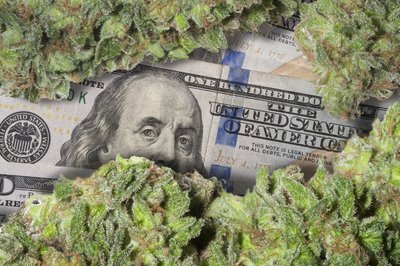 The main goal of customer loyalty is to convince consumers to return to one dispensary/retail shop while also rewarding them for their choice. Leafbuyer provides dispensaries with tablets so that customers can sign up and earn points right from the beginning.
Not only is this process simple, but it also takes up very little time and effort, and it gives the dispensary a sleek, modern feel when engaging with customers.
Leafbuyer's loyalty program offers customers three options. These include points per purchase, points per visit or punches per visit. These options are completely free of monthly subscriptions, free of contracts, they have low SMS costs when receiving targeted text messages, and customers own their own data.
If you had to choose between (1) saving money and receiving rewards and discounts when buying cannabis or (2) paying full price on everything per visit and per purchase, which one would you choose? If you chose the first option, then you're making the most out of your cannabis spending habits.
Next time you want to reap cannabis loyalty program benefits, consider shopping at any of the sponsored Leafbuyer dispensaries to save money and receive awesome rewards! Or if you're a dispensary looking to up your customer game, get in touch with Leafbuyer to see how we can boost your loyalty program.
If you live in Oregon, read the informative article to find cannabis dispensaries near you.
Learn more about California's recreational cannabis dispensaries by reading the interesting article here.