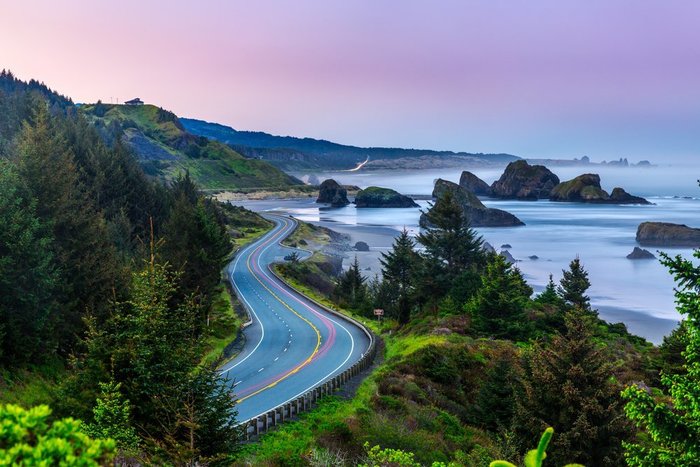 In 1999, Oregon became one of the first states in the US to legalize medical marijuana. 17 years later, in 2016, lawmakers legalized recreational pot as well. Now all of Oregon is experiencing the sweet, sweet high that only cannabis (and the taxes from recreational marijuana sales) can bring.
Since its legalization, recreational marijuana has been contributing its tax earnings to Oregon's schools, police forces, and mental health and drug abuse programs. This is great news, and we're guessing you want to help contribute to these noble causes. So for your convenience, here's a breakdown of marijuana dispensaries and their availability in the five largest cities within the great (legalized) state of Oregon!
1. Portland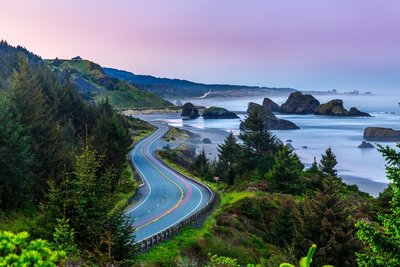 Portland is Oregon's most populated city, with a 2015 population of almost 650,000. If you've lived in or visited Portland since then, you're bound to have noticed that it's still growing, and quickly.
Apartment complexes and condos are springing up overnight. Fortunately, there are enough pot shops to support such a booming population. But with over 200 dispensaries (that's 1 pot shop for every 3,250 people), most of which sell both medical and recreational weed, it may be difficult to pick one to visit.
Might we recommend…
We suggest adding Nectar Cannabis to your list of Portland pot shops to experience. With dispensaries scattered across the city (and more on the way), Nectar is proving to be a very successful medical and recreational chain.
2. Salem
Though its number falls well short of Portland's, Salem is the second-most-populated city in Oregon, with a 2015 population just shy of 165,000. But the population isn't the only number that's significantly smaller than Portland's. Salem boasts a little over 20 marijuana dispensaries (that's 1 pot shop for every 8,250 people), each of which sell both medical and recreational weed.
Might we recommend…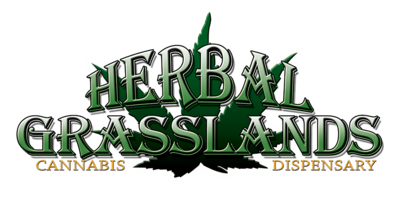 If you're looking to get the most bang for your buck, check out Herbal Grasslands. With their daily discounts and impressively low prices, this medical and recreational dispensary was voted in at #1 for Leafbuyer's 2017 Best Value in Oregon.
3. Eugene
Ranking third in Oregon's city population size is Eugene, with almost 163,500 people living there in 2015. Somewhat surprisingly, Eugene has more dispensaries than Salem (over 30 throughout the city; that's 1 pot shop for every 5,450 people), with only a couple that don't sell both medical and recreational pot.
Might we recommend…
Whether you're interested in finding alternative remedies to modern medicine or simply looking for a great selection of premium cannabis, River Valley Remedies is a marijuana dispensary that we recommend visiting. Hand-pick your buds, sign up for workshops, and learn about the world of natural remedies.
4. Gresham
Coming in with a 2015 population size of just over 110,500 people, Gresham seems to be a bit late to the dispensary game. The city has less than 10 dispensaries (that's 1 pot shop for every 11,050 people), all of which sell both medical and recreational marijuana.
Might we recommend…
Your options are pretty limited here, but we still think you should check out SWED.CO. With their large variety of quirky, knowledgeable staff, and great prices, you'll never be disappointed.
5. Hillsboro
Hillsboro is the final Oregon city to hit the population mark of 100,000 in 2015. With just over 102,000 citizens, Hillsboro claims fewer than 10 dispensaries to its borders (that's 1 pot shop for every 10,200 people), all of which sell both recreational and medical marijuana.
Might we recommend…
If you're in the Hillsboro area and looking to make a pot purchase and a difference, look no further than Shango. With marijuana dispensaries in Oregon, Colorado, and Nevada, this premium cannabis shop will leave you feeling good about yourself in more ways than one.
Oregon Dispensaries for Days!
Clearly, Portland has the largest number of marijuana dispensaries (in general and per capita) in the state of Oregon. As a Portland resident, I'm really not complaining. But outside the walls of this great metropolis, dispensary growth seems a bit slower. While the numbers are certainly nothing to sneer at (at least it's legal here), the industry could probably use a pick-me-up.
If you're interested in helping the marijuana field grow (all puns intended), take a look at our Cannabis Jobs Network. Find your dream job, ideal employee, or new calling!
Are you looking for a medical or recreational dispensary near you? Whether your city was featured in this post or not, you can use Leafbuyer's dispensary locator tool to help you find pot shops and discounts in your area. And this is true for more than Oregonians; anyone who lives in a state that has legalized medical or recreational marijuana will benefit from using Leafbuyer to find local shops and great deals!
Herbal Grasslands is a proud partner of Leafbuyer