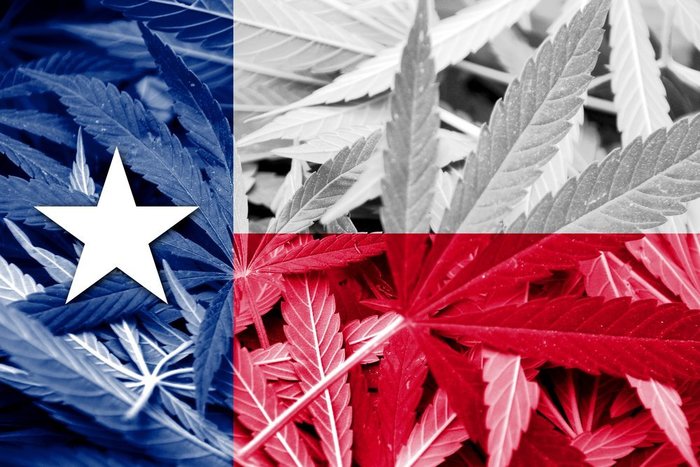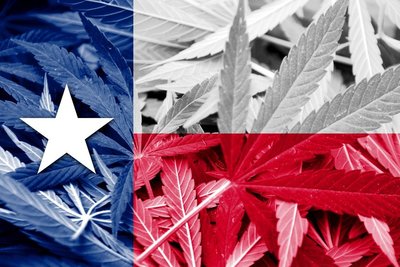 Although Texas is a relatively conservative U.S. state and one whose lawmakers enact more conservative laws and policies than not, they have been surprisingly forward-moving on medical marijuana legalization. With a population of a whopping 27.86 million as of 2016, a decent number of Texans might now qualify for a medical marijuana card. However, qualifying for a Texas medical marijuana card is easier said than done, especially because of how restrictive the Texas Compassionate Use Act is. Read on to find out more about obtaining a medical marijuana card in Texas and other details about the state's medical marijuana program.
Qualifying for a Medical Marijuana Card in Texas
In June of 2015, the Texas medical marijuana program was created after Governor Abbott signed it into law. However, the program's built-in limitations make it difficult for most Texans to obtain a medical marijuana card. The program is limited to one condition and those medical consumers are only legally allowed to use CBD oil.
In addition, even if Texans have the approved condition, they must meet the state's medical marijuana qualifications first. For example, they must get prescriptions from two state-licensed physicians before they can legally obtain CBD oil. However, this step poses more challenges than one may think; few Texas physicians are willing to write a prescription since marijuana remains a federally illegal substance.
As compared to other U.S. states, the way the Texas medical marijuana law was written makes it very difficult for sufferers to get the product they need. In other words, the language that was used within Texas's medical marijuana program is written in a way that fails to protect physicians who truly believe CBD can help. Therefore, the majority of Texas physicians are scared of getting arrested and/or losing their right to practice medicine if they write prescriptions for CBD.
Before doctors can give individuals a prescription/recommendation for medical marijuana, they must first join a registry. This requires them to provide information like the dosages they recommend, how these dosages will be administered, and how much marijuana is needed to fulfill their needs.
Attempted Changes Regarding Texas' Medical Marijuana Law
Fortunately, different advocacy groups and various Texas community members have been working hard to convince state lawmakers to change the wording of the state's medical marijuana law. Their main goal is to expand the law to get CBD and other cannabinoids approved for many more medical consumers. However, it may be some time before Texas legislators listen to state residents and execute language changes within the current medical marijuana law.
How to Obtain a Medical Marijuana Card in Texas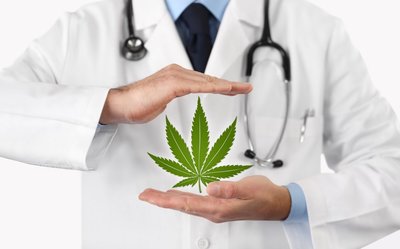 Texas residents must have the appropriate diagnosis get a prescription to use CBD oil from two state-licensed physicians. Under the Texas Compassionate Use Act, Texans can be prescribed low-THC marijuana that contains less than 0.5 percent THC and 10 percent or more of CBD by a licensed doctor.
However, along with the requirements listed above, all qualifying medical consumers must be a permanent resident of Texas, and they need to have been treated by two or more doctor-prescribed drugs that have failed to control their symptoms. Some people would say that these requirements are absurd and unnecessary, but Texas legislators firmly stand by them.
Moreover, in Texas, each medical marijuana card is valid for up to twelve months, and in most cases, they're renewable. However, each approved medical marijuana consumer must return to their doctor before renewing their medical marijuana card to ensure that the prescribed CBD oil is working and that it's providing some sort of relief and/or improving their quality of life.
Lastly, according to a Forbes article published in February of 2017, Texas could experience an extreme loss in revenue regarding their medical marijuana program if they don't approve any other qualifying conditions.
As stated in the article, if Texas approved of other medical conditions (as most other states with medical marijuana programs have done), nearly two million Texans could experience relief. If these changes are implemented shortly, the state could possibly generate revenue of up to $600 million in only two years, which would provide up to $100 million in tax revenue. Stay tuned to see whether Texas expands their medical marijuana program and if more Texans can receive medical marijuana cards for other conditions and diseases besides intractable epilepsy.
To find out how much CBD is found within cannabis itself, check out the interesting article here.
Article by: Nicole Skrobin