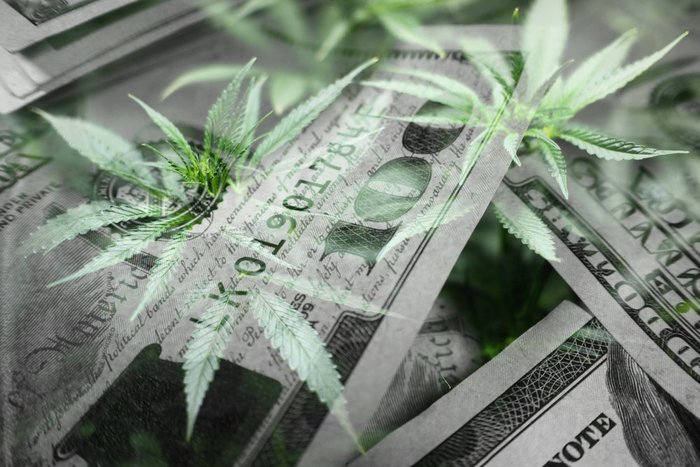 Whether you're a budding entrepreneur or just interested in the cannabis industry as a whole, catching up on the latest cannabis business books can inform you about the industry, inspire you to grow in the field, or, at the very least, give you an entertaining, educational read. Cannabis business books provide an in-depth view of what it takes to get a marijuana business up-and-running, how to keep it up-and-running, and how evolving regulations continuously shape the industry. If you're ready to sit back and absorb stories about pot entrepreneurs, then check out these nine cannabis business books
1. The Entrepreneur's Guide to Cannabis: Concentrated Advice From 25 Industry Leaders — Michael Zaytsev
For The Entrepreneur's Guide to Cannabis, Michael Zaytsev compiles everything he's learned after interviewing all of the cannabis industry's must successful business leaders. He covers a bevy of industry insight from 25 of the most successful entrepreneurs in just 86 pages. This cannabis business book is a quick, but great, read — perfect for any busy reader interested in learning about the cannabis business basics. Zaytsev, a business and leadership coach, interviews everyone from product company CEOs to dispensary operators to master growers and cannabis advocates. Some notable entrepreneurs include:
Steve DeAngelo, CEO of Harborside Health Center, the world's largest cannabis dispensary
Betty Aldworth, Executive Director of Students for Sensible Drug Policy, a multinational advocacy organization
Scott Reach, CEO of Rare Dankness and winner of several Cannabis Cups
Ethan Nadelmann, Executive Director of the Drug Policy Alliance
Zaytsev gleans immense insight from a diverse and seasoned set of industry leaders. Throughout the book, he provides context on the state of the cannabis industry and how it affects current and prospective business owners. If you're ready to be a part of the "green rush," check out The Entrepreneur's Guide to Cannabis.
2. Marijuana Business: How to Open & Successfully Run a Marijuana Dispensary & Grow Facility: Insider Knowledge From a Marijuana Millionaire Business Owner & Industry Expert — Eric Ryant & Jeff Grissler
This cannabis business book explores the ins-and-outs of running a successful marijuana dispensary and grow facility. Co-written by expert and business consultant Jeff Grissler and successful entrepreneur Eric Ryant, Marijuana Business will help you turn your cannabis dream into a reality.
This cannabis business book takes you through the history of cannabis and highlights the challenges faced by cannabis entrepreneurs. Book sections cover setting up a business structure, getting licenses and permits, finding locations, and everything involved with running your operation. You'll also learn how to hire the best staff, provide security, finance your company, and select your legal team to remain compliant with state and local regulations.
3. Big Weed: An Entrepreneur's High-Stakes Adventures in the Budding Legal Marijuana Business — Christian Hageseth
Chris Hageseth, founder of Green Man Cannabis, takes his readers on a personal and insightful journey. Throughout his long and successful career in Colorado's cannabis industry, Hageseth has earned his title as an industry leader and Cannabis Cup winner. In Big Weed, he recounts the unique challenges faced by cannabis growers as well as the rewards from running a successful business.
Hageseth turned Green Man Cannabis into one of the fastest-growing cannabis companies in the nation. After suffering a setback in the real estate industry during the recession, Hageseth took his expertise to the marijuana market in Colorado. His true-to-life story might be the inspiration you needed to follow your passion.
4. A Budding Success: The Ultimate Guide to Planning, Launching, & Managing a Lucrative Legal Marijuana Business — Charles Restivo & Cory Cervantes
Restivo and Cervantes take you on a detailed journey in their cannabis business book, A Budding Success, that delves into everything you might want to know about what it takes to plan, launch, and run a marijuana business effectively. As you read through the book's 163 pages, you'll learn how to define your budget, find a location, and create a solid business plan.
A Budding Success also teaches marijuana entrepreneurs how to make strategic investments to scale their business. The authors also help you understand federal, state, and local regulations to avoid crackdowns. Learn all about finance, accounting, advertising, growing, sourcing, and virtually every aspect of the production process.
5. The Craft Cannabis Revolution: Succeed as a Small Business in a Giant Industry — Jonathan Collier
John Collier taps into his 22 years of experience in the cannabis industry to educate marijuana entrepreneurs on the obstacles and pitfalls of the growing industry. The Craft Cannabis Revolution teaches readers you to remain compliant with state and local regulations and provides six working business models that can be used to start your cannabis business. Collier will teach you how to define your value proposition, choose your target market, and diversify your product offerings.
6. The Business of Cannabis: New Policies for the New Marijuana Industry — D.J. Summers
Summers is a journalist who's been covering the latest in the cannabis industry for years. In his book, The Business of Cannabis, he eloquently explores the current state of the burgeoning market. Summers focuses particularly on "the contradictions present within the cannabis industry from a business and policy perspective." He explores the effects of patchwork legislation, banking restrictions, and the federal prohibition on businesses.
7. Start Your Own Cannabis Business: Your Step-By-Step Guide to the Marijuana Industry — Javier Hasse
Javier Hasse, a cannabis, biotech, and entrepreneurship reporter, takes his years of experience covering the industry and distills vital tips for marijuana entrepreneurs. In Start Your Own Cannabis Business, Hasse shares knowledge from expert lawyers and CPAs on how to develop a business plan and estimate the costs of operating a cannabis business.
With tips from cannabis recruiting and dispensary training agencies, Start Your Own Cannabis Business will help you do exactly that — start your business — and do so successfully by bringing together a talented group of employees. Finally, this cannabis business book will guide you through tax and legal regulations as well as teach you how to scale your business into other states.
8. Cannabis Capital: How to Get Your Business Funded in the Cannabis Economy — Ross O'Brien
In Cannabis Capital, O'Brien shows hopeful entrepreneurs how to attract and retain cannabis investors. O'Brien uses his experience investing in companies and managing a $50 million cannabis investment fund to deliver insight into how investors think. After reading Cannabis Capital, you'll have a much better idea of how businesses find financing to grow their operations.
9. Humboldt: Life on America's Marijuana Frontier — Emily Brady
Journalist Emily Brady spent an entire year living in Humboldt County, a region in Northern California known for its cannabis growing. Brady follows four Humboldt residents — a sheriff, community member, grower, and a marijuana advocate — to understand their views on the current state of the industry. In Humboldt: Life on America's Marijuana Frontier, she pulls back the curtain on the mysterious community that has had a long history with marijuana, delivering several different perspectives on the "green rush" and its unintended consequences.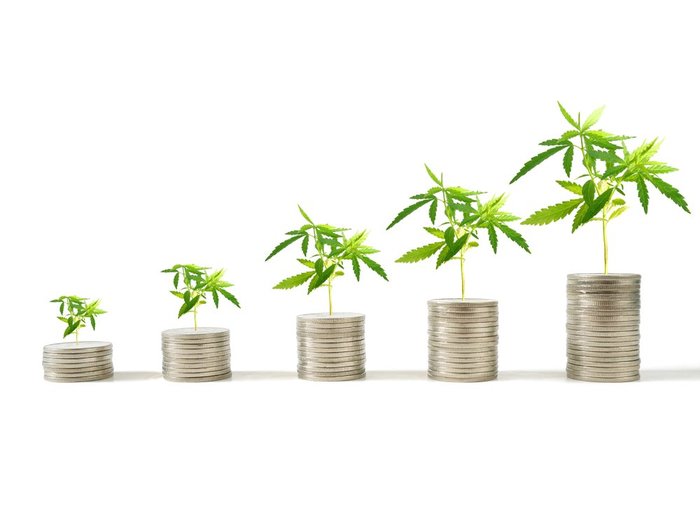 Now that you have a solid list of cannabis business books to read, it's time to hit the library. The cannabis industry is experiencing unprecedented and explosive growth. While not all states have legalized cannabis, the trend suggests that many more states will pass cannabis laws fairly soon, and if you're thinking about starting a cannabis business or getting your foot in the door with an entry-level job, it's important to stay informed about the latest business developments and research. These cannabis business books are perfect for both cannabis newbies looking for a general overview and current industry workers wanting to fill any knowledge gaps and expand their expertise.
FOR THE BEST CANNABIS DEALS, CHECK OUT THE LEAFBUYER DEALS PAGE!