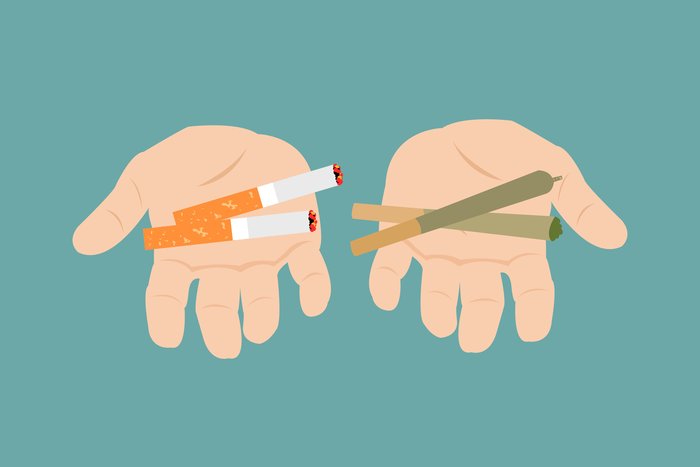 A skyrocketing cannabis industry is learning how to advertise their products in creative ways due to the plethora of restrictions from federal and state policies. Although more than 30 states have passed medical marijuana laws, U.S marijuana advertising laws are struggling to keep up. As a result, state and local municipalities are left to create their own set of advertising restrictions, many of which are partly modeled after tobacco advertising laws.
Truth In Advertising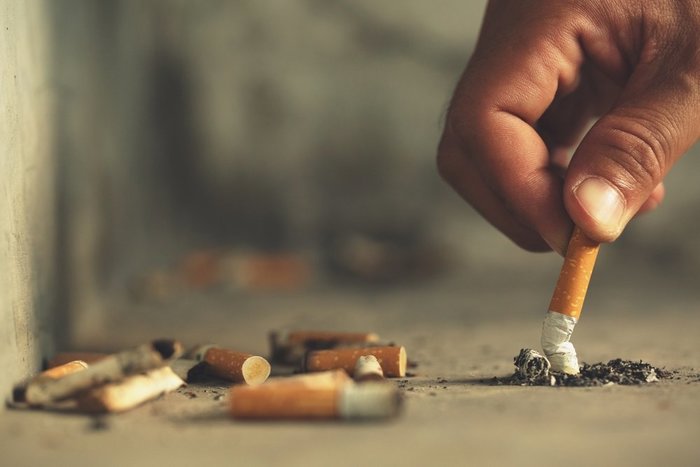 While the Food and Drug Administration (FDA) protects public health against medications and medical devices, the Federal Trade Commission (FTC) protects consumers from unscrupulous and deceptive business practices, including those from tobacco companies. The FTC hasn't issued any explicit regulations for cannabis, however, but cannabis businesses tend to follow the FTC's general rules. Just like with tobacco, federal law dictates that any advertisements must be factual and evidence-based or businesses could face repercussions.
The FTC is known to target companies that make unsubstantiated claims for health supplements, foods, and devices. A long and embarrassing history of uncorroborated tobacco health claims set the precedent for stricter rules on what marketers can and can't say. Health claims require strong evidence like double-blind, placebo-controlled testing to gain approval. Although the FTC keeps a close eye on tobacco, cannabis health claims have been largely ignored leaving states to regulate advertising on their own.
A Brief History of Tobacco Advertising Laws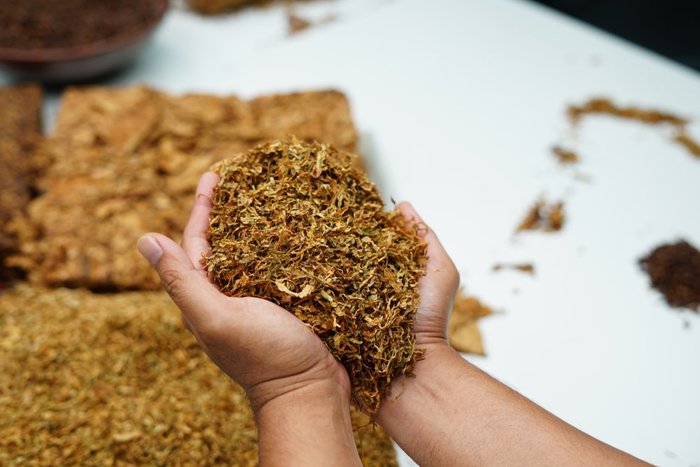 Just like fledgling marijuana advertising laws, tobacco advertising laws lagged behind major advertising campaigns in the past. Ridiculous tobacco ads helped spurr a change in social consciousness and wise up to the effects of smoking cigarettes. In 1967, the Federal Communications Commission required anti-tobacco ads to run next to tobacco ads. In 1971, cigarette ads were banned from television and radio. It wasn't until 1986 that smokeless tobacco advertising was banned as well. Tobacco ads could still run in print publications and billboards.
1998 saw more tobacco advertising restrictions being placed on billboard ads, event sponsorships, and other advertising practices targeted to those under 18 years of age. In 2006, major cigarette companies were convicted of federal racketeering charges leading courts to prohibit the use of "low tar," "light," or "mild" cigarettes. Under the Obama administration, the comprehensive Family Smoking Prevention and Tobacco Control Act enacting the following regulations among many more:
Banned the use of vending machines and product samples (except in adult-only facilities)
Restricted tobacco retail sales to face-to-face transactions
Limited brand sponsorships and tobacco branding
Restricted health claims about reduced-risk products
Health warnings should cover 50% of the front and back of packages
Bans outdoor advertisements within 1,000 feet of schools and playgrounds
Bans sponsorship of sporting and entertainment events
Bans giveaways of non-tobacco items with purchase
Sets a minimum age for legal cigarette sale to 18 years old
Requires photographic ID verification upon purchase
States Can Create Stricter Regulations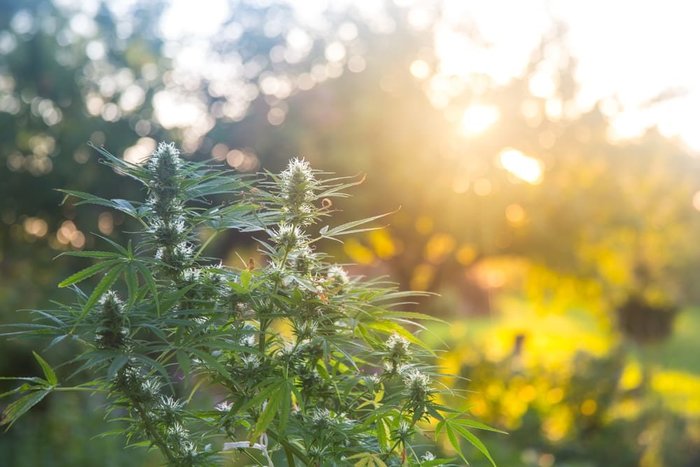 Federal regulations on tobacco advertising laws can be amended or strengthened by state or local regulations. For example, certain localities will restrict the number and size of tobacco ads in point-of-sale retailers to limit impulse purchases. Other rules may state that tobacco products be kept at a minimum distance from cash registers. Businesses that fail to adhere to these marketing rules would face significant legal repercussions.
According to the FTC, the tobacco industry spent $7.1 billion on advertising cigarettes at the point of sale due to its effectiveness at increasing sales. That's 75% of their marketing budget. Research has shown that restricting these expenditures can lower youth smoking uptake, cigarette sales, cravings, and positive public perception. Many in the marijuana industry hope that restrictions go beyond tobacco advertising laws.
Learning From Tobacco Advertising Mistakes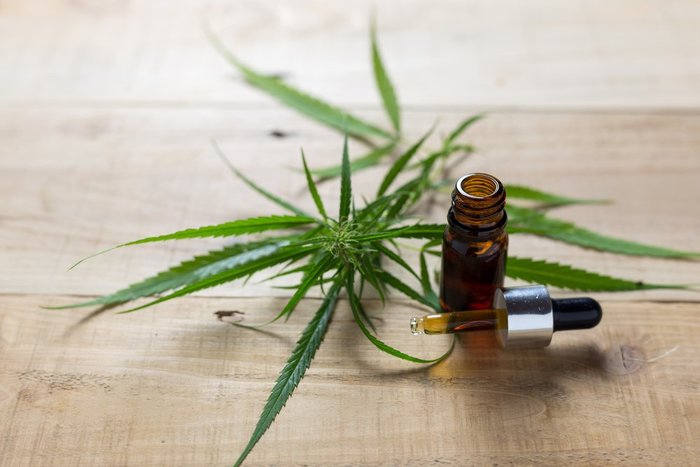 Much like tobacco advertisements that catered to kids or featured doctors making unsubstantiated health claims, cannabis advertising can be problematic by appealing to children. After it became clear that cigarette smoking was a significant cause of multiple health conditions, restrictions fell in place to limit tobacco advertising and reduce underage use. Data suggests that comprehensive tobacco advertisement bans go a long way in reducing consumption, but some or few restrictions have no effects.
Many in the industry and concerned citizens believe that certain marijuana advertising is following the same patterns as old tobacco ads by appealing to kids by using certain flavors or edible products that look like everyday gummies or cookies. In terms of tobacco advertising laws, the United States is a step behind more restrictive regulations around the world including bans on retail display and plain packaging policies to limit marketing. These tobacco advertising regulations would face opposition due to free speech laws in the U.S.
A Medley Of Marijuana Advertising Laws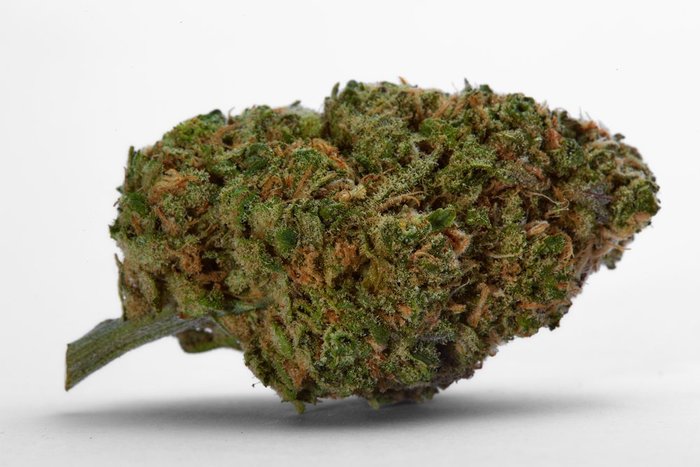 Currently, each state with cannabis access laws has its own set of advertising and marketing regulations. Similar to tobacco advertising laws, states and localities are able to regulate tobacco marketing or implement anti-tobacco campaigns and prevention programs. For example, cannabis businesses in California can only advertise on television, radio, print, and digital communications if at least 71.6 percent of the audience is 21 or older. Colorado doesn't allow out-of-state or internet pop-up advertising for cannabis.
Hawaiian law states that cannabis dispensaries can't have marijuana products in window displays in public view. Connecticut prohibits any marijuana advertisement from falsely disparaging a competitor. Some states like Arizona don't have any advertising regulations at all. Cannabis businesses must stay up-to-date on new state and municipal rules.
In Los Angeles, for example, a law requires that marijuana billboards be at least 700 feet away from schools, public parks, daycare centers, and public libraries. These laws attempt to limit cannabis advertising to the youth, but billboards will be visible to anyone passing by in a car. There's even been pushback from residents of Connecticut against billboards advertising cannabis in Massachusetts.
Creative Marketing Strategies Marijuana Businesses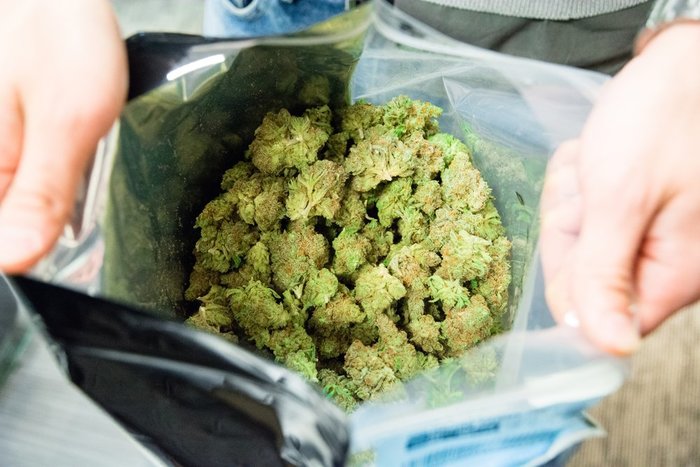 While federal regulations limit tobacco advertising laws, some states and local policies go beyond federal restrictions including banning the sale of flavored tobacco products and prohibit coupons or discounts. Despite the limitations, tobacco companies are able to market in point-of-sale locations like convenience stores and gas stations. Tobacco companies rely on discounts and product displays to entice last-minute purchases.
Likewise, marijuana businesses have learned to work around marijuana advertising laws. Cannabis businesses can advertise on local publications, satellite radio, brand apparel, and cannabis websites. Generally, major social media networks like Facebook, for example, don't allow promoting the sale of cannabis or drug-related paraphernalia, so companies are employing creative strategies to avoid getting flagged.
Consumer Awareness
Although cannabis advertising regulations are trying to keep up, the cannabis market is growing too fast for comfort. Companies that employ truthful and responsible marketing messages will stand out against marketers perpetuating myths or making unverified medical claims. It's only a matter of time until the FTC oversees claims on potency, organic certification, and ingredients, but until then, every consumer must carefully vet each cannabis product.
Free speech protections make it difficult to restrict advertising, except in cases where a product harms the public like with tobacco and alcohol. Advertising limits can enforce truth in marketing to protect consumers from potential dangers and young people from early use. As the marijuana industry continues to evolve, it's taking many notes from the tobacco market while addressing unique challenges that face cannabis businesses.