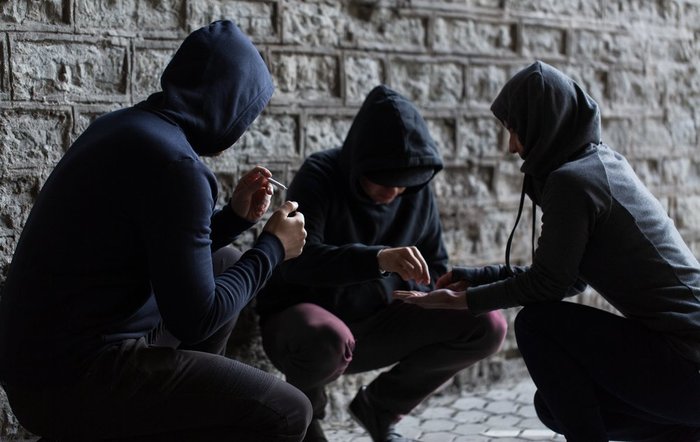 This month, undercover sting operations were conducted at 22 recreational marijuana dispensaries in Washington. The results were very disappointing for the industry.
A total of four shops were caught selling marijuana to minors. That's almost 20%. Similar sting operations in Colorado rec shops resulted in 0 compliance failures.
To the WA shops that were out of compliance: get it together! You are hurting the industry and providing much needed ammunition for legalization opponents. If we don't do this right, there's a good chance we won't be able to do it at all.
Below is the press release issued by the Washington State Liquor Control Board:
Marijuana compliance checks: 4 of 22 recreational marijuana stores sell to minors
OLYMPIA – Four Western Washington recreational retail marijuana businesses recently failed compliance checks conducted by the Washington State Liquor Control Board (WSLCB). Officers, working with underage investigative aides, checked 22 businesses for sales of marijuana to minors. The first checks represent an 82 percent no-sales-to-minors compliance rate.
The four businesses will be cited for selling marijuana to minors. The individuals who sold the marijuana will be referred to their respective prosecuting attorney's office for potential criminal prosecution.
First Marijuana Compliance Checks
The WSLCB and local authorities regularly conduct compliance checks of area businesses licensed to sell alcohol. The checks, conducted May 15-18 in Skagit, Snohomish, Kitsap, Pierce and Cowlitz Counties, were the first marijuana compliance checks. The checks followed a recent communication to all licensees that enforcement officers were beginning compliance checks and recommended best practices for avoiding an illegal sale.
Compliance checks are proven tools to reduce the sale of age-restricted products to minors. Investigative aides assist officers with compliance checks. These individuals are from 18 to 20 years old. They must either present their true identification or none at all if asked by a clerk.
Administrative Penalties
Liquor enforcement officers are empowered to issue Administrative Violation Notices to businesses that fail compliance checks. Fines or temporary license suspensions can be issued depending on the severity of the infraction or the frequency with which a business has been cited. Sales to minors are considered the most serious violations because they present a threat to public safety. Businesses cited for Sale to a Minor face a 10-day suspension or $2,500 fine. Businesses who receive three public safety violations within three years face license cancellation.
Businesses that sold marijuana to a minor
| | |
| --- | --- |
| Mary Mart | 3005 6th Avenue Ste. B (Tacoma) |
| Emerald Leaves | 2702 6th Avenue (Tacoma) |
| Green City Collective | 13601 Highway 99 Suite B (Everett) |
| Purple Haze | 4218 Rucker Ave. (Everett) |
Businesses that did not sell marijuana to a minor
| | |
| --- | --- |
| Westside 420 Recreational | 4503 Ocean Beach Highway (Longview) |
| Freedom Market | 820A Westside Highway (Kelso) |
| Localamster | 1006 California Way (Longview) |
| Longview Freedom Market | 971 14th Avenue Suite 110 (Longview) |
| 420 Holiday | 2028 10th Avenue (Longview) |
| Diamond Green | 4002 South 12th Street (Tacoma) |
| Rainier Downtown | 112 South 24th Street (Tacoma) |
| Crockpot | 1703 SE Sedgwick Road Suite 113 (Port Orchard) |
| Greenway Marijuana | 4851 Geiger Road SE (Port Orchard) |
| 420 Pot Shop | 1374 SE Lund Avenue (Port Orchard) |
| HWY 420 | 1110 Charleston Beach Road West (Bremerton) |
| Kushmart | 6309 Evergreen Way (Everett) |
| Bud Hut | 11603 Highway 99 (Everett) |
| Herbal Nation | 19302 Bothell Everett Highway (Bothell) |
| High Times | 1519 Highway 99 (Lynnwood) |
| Euphorium Lynnwood | 20925 Cypress Way Suite 104 (Lynnwood) |
| Local Roots Marijuana | 212 West Winesap Road Suite 101 (Bothell) |
| High Society | 8630 South March Point Road (Anacortes) |
The WSLCB mission is to promote public safety and trust through fair administration and enforcement of liquor, tobacco and marijuana laws. Per 2015 legislation, on July 24, 2015, the agency will change its name to the Liquor and Cannabis Board. It will retain the WSLCB acronym.