The Best Fruit Flavored Edibles on the Market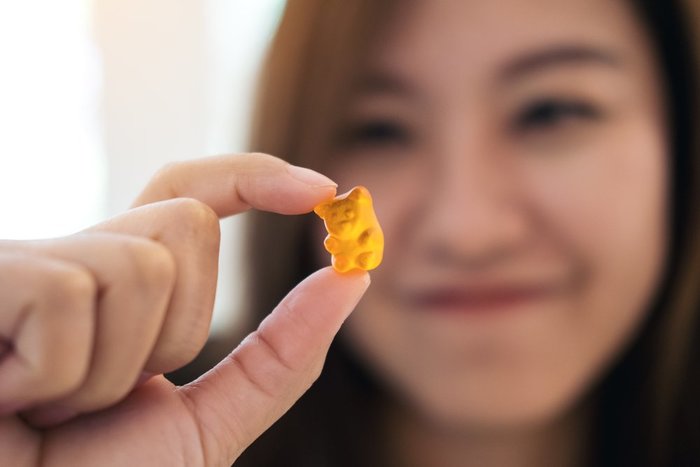 When it comes to cannabis-infused goodies, fruit-flavored edibles are "da bomb!" Not only do they give a burst of flavor with every bite, but they make for a delicious tasting edible without the hashy undertone. From gummies to hard candy, fruit-flavored edibles are widely accessible. Marijuana-infused goodies happen to be one of the more potent cannabis products on the market. While they may not contain the most THC, they affect our bodies differently. Consumers report that a high from baked goods is nearly ten times more powerful than regular THC products. Fruit flavored edibles are the go-to product for many consumers who enjoy getting baked with a tasty treat!
Top 5 Best-Tasting Fruit Flavored Edibles
Wana Brand
Wana Brand is a massive marijuana-infused cannabis company with locations throughout the nation. They originated out of Colorado's well-established market and had made their way into Oregon, Nevada, and Arizona. Wana Brand is one of the fastest growing cannabis companies on the market. With a focus on cannabis edibles, Wana is famous for producing some of the best fruit flavored edibles. Their product list does vary per state but is relatively similar across the board. Wana tends to stick around 10mg pieces for the recreational shops and go to about 20mg pieces on the medical side.
Top Fruit Flavored Edibles:
Wana Sour Gummies: Watermelon / Assorted Flavor / Blueberry / Mango
Wana Fruit Drops: Tangerine / Watermelon / Kiwi Strawberry
Wana CBD/THC Gummies: Strawberry Lemonade / Strawberry
Pot Pies
Pot Pies is a premium edible company with a focus on fruit flavored gummies. They make every gummy from scratch with vegan, gluten and fat-free ingredients. Pot Pies is located solely in the Colorado recreational market. Their edibles are infused with a THC distillate to ensure the first-class flavor. There is no such thing as a hashy taste with Pot Pies. Their flavors are renowned for getting as close to grandma's pies as possible. Pot Pies offers a variety of flavors and sell them in bottles of 100mg of THC. Each piece contains 10mg of THC. Oh, and always remember, "these aren't your grandma's pies!"
Pot Pie Flavors:
Strawberry Rhubarb
Lemon Meringue
Orange Meringue
Key Lime
Sour Cherry
CannaPunch
CannaPunch is an original Colorado cannabis vendor with a specialization in marijuana-infused edibles. CannaPunch has been around since 2009 and has served the medical and recreational markets with tasty, potent, and reliable cannabis-infused drinks. Every one of their infused-drinks is made with love and contain a distinct fruit flavor. CannaPunch prides themselves on using only whole flower extracts to ensure a quality product every time. Their punch is all-natural, vegan, gluten-free, and corn-syrup free. Their recreational product contains 100mg of THC per bottle while their medical products (Sons of Sativa) contain 200mg of THC per bottle.
CannaPunch Rec Flavors:
Blue Raspberry
Grand Daddy Grape
Black Cherry Fusion
Watermelon Nectar
Pineapple Mange Delight
Sons of Sativa Med Flavors:
Watermelon Reaper
Grape Haze
Blue Raz
Black Cherry
Incredibles
Incredibles is one of Colorado's most successful marijuana vendors on the market. They started back in 2010 and survived the crazy journey of this industry. Incredibles now has locations in Colorado, Nevada, California, Oregon, and Illinois. Whether it's their full line of THC products or their newly released CBD product line, Incredibles is killing the game. While they are famous for producing some stellar concentrates, their range of edibles is what made them so popular. From infused chocolate to fruit-flavored edibles like gummies and tarts, Incredibles has it all. Their recreational edibles will only have 100mg of THC or CBD per piece. Their medical line gets as high as 600mg of THC or CBD per bottle!
Incredibles Gummy Flavors:
Sativa Fruit Chew
Sativa Peach Gummy
Sour Fruit Gummy
Watermelon and Strawberry CBD Gummy
Incredibles Tart Flavors:
Energizing Fruit Tart
Peach CBD Tart
Watermelon CBD Tart
CannAmerica
Americana, recently known as CannAmerica, is another renowned cannabis vendor based out of Colorado. They are a well-known cannabis brand in the state and are slowly making waves in newly legalized states. Americana focuses on producing reliable, affordable, and delicious cannabis-infused gummies. In particular, their flavored fruit edibles are on point! They offer a line of Fruit Juice Gummies and Super Soft Gummies. Both are phenomenal lines of fruit-flavored edibles and typically contain around 100mg of THC per bottle. Each gummy has around 10mg of THC per piece.
Fruit Juice Gummies:
Sweet Indica Gummies: Peach / Banana
Sweet & Sour Hybrid Gummies: Peach / Strawberry / Blue Raspberry / Banana
Sour Sativa Gummies: Strawberry / Blue Raspberry
Super Soft Gummies
Sweet Indica Gummies: Grape / Strawberry / Watermelon / Apple
Sweet & Sour Hybrid Gummies: Grape / Strawberry / Watermelon / Apple
Sour Sativa Gummies: Grape / Strawberry / Blue Raspberry / Watermelon
Check to see if your local dispensary carries any of these top fruit flavored edibles, here!