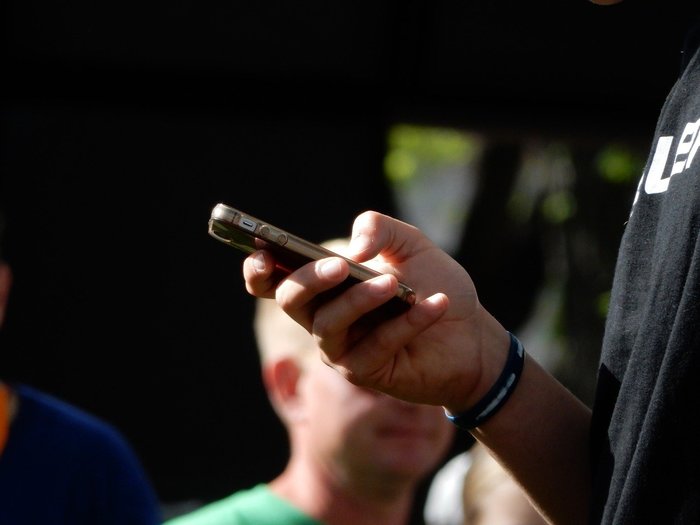 Many of the mainstream social media sites still consider cannabis taboo. If you've ever followed cannabis-related brands or just regular stoners who share weed pics and cannabis-related content on Facebook, Twitter, or Instagram, you've probably noticed these pages getting deleted at one point or another. For cannabis brands who target the cannabis space, it's important to find other networks that will serve as better alternatives. Marketing cannabis brands through social media can be difficult, and finding other cannabis enthusiasts in a space where you aren't welcome can be tough. Here are the top 5 cannabis social media sites that everyone –whether you're an individual or a social media manager– who loves weed needs to check out!
WeedLife
WeedLife is becoming a very popular alternative to Facebook for members of the cannabis industry as well as people who just want to get in touch with other stoners and have discussions in a forum on all kinds of subjects from growing and harvesting marijuana to good smoke shops and business discussions. It has a layout and interface very similar to Facebook, except it's green instead of blue. It's full of people who are actually trying to create a dialogue with one another and share content relevant to the cannabis industry, including photos, videos, articles. Thus, it is better used as an individual and not a brand –especially if you're the type of brand hoping for an social automation. This is a platform to really get social. There are several ways to set up an account, and WeedLife will ask you whether you're there to join the community as a person or as a brand, so all around it's a pretty awesome site.
JointBuds
JointBuds is a pretty neat social platform for cannabis users. It looks a lot like Facebook when it first came about circa 2008. You can share all kinds of content including videos, photos, text posts, and links to articles as long as the content is weed related. It's definitely nowhere near as big as WeedLife, but if we give it time, odds are that it'll make waves in the future. Most users are based in California, where the platform began. Soon, though, it should spread nationwide as more and more people learn about its existence and get on board. JointBuds is an excellent platform for brands, especially if you're based in California. You'll be able to make friends and publish content from your website as well as share photos of your product.
Duby
Duby, pronounced like doobie, is a graphics-based platform devoted only to cannabis–similar to a nice blend between Instagram and Facebook. You can create your own profile, post pictures, and connect with other stoners in your area. Cannabis is better with friends, and Duby aims to bring that social side of smoking into an interactive platform. One unique feature is that you can share cannabis experiences anonymously or publicly, and it's easy to start a dialogue with nearby stoners. Duby also has plenty of traction compared to the previously-mentioned platforms. I'm on Duby, and I primarily use it to announce specials for my clients in a personal way. For example, I'll share a photo of some flower I picked up from one of my clients and include the location. I then watch nearby people like it by "passing the Duby."
The interface is superb too –by far my favorite on this list.
MassRoots
Dubbed the Instagram of Weed, Massroots brings the essence of what we love about cannabis. You can share beautiful photos of your stash, add friends, and share content. It also includes a nice like and hashtagging system so that no matter where you are or how small you start, you can be found. It's a constantly evolving platform and currently the most popular one on this list. Unlike Instagram, you can post text statuses, which is nice for brands showing off their specials and daily deals. With a clean interface and a simplistic design, MassRoots has been a big hit with cannabis enthusiasts across the country. If you're obsessed with weed, have some fire buds to show your friends, and want to be surrounded by cannabis culture, MassRoots is for you. Due to its large amount of daily users, it's also an excellent option for brands to get social and reach their target market.
CannaSOS
CannaSOS is an innovative, highly-responsive website and app essentially designed by its users. The CannaSOS team make sure to build everything around the user. You can post just about every type of content imaginable, including videos, photos, and links. You can also engage the community in a forum type environment, which is great for discussions, how to's, and more. Experts and brands appreciate the forum format as a chance to show their knowledge. Like most sites, it also comes with a strain finder with information on effects, terpene profiles, and more. You can also create groups where you can start your own discussion with like-minded individuals. These groups make it easy talk about what YOU want to talk about, so it's very handy when trying to connect with the right experts in a field. It also comes with a shop where you can pick up cannabis-related accessories!