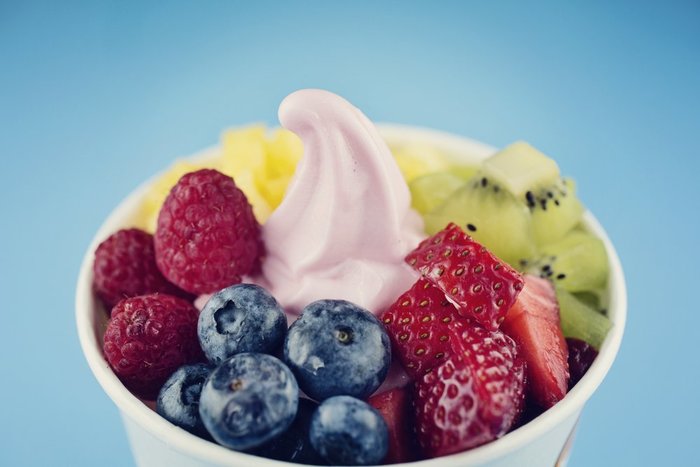 Let's face it – weed makes you want to snack. And not the normal, restrained kind of snacking where you can stop yourself, but instead an endless desire to munch (hence the term 'munchies')! Being high makes constant snacking easy and you may find yourself eating even when you didn't want to. And while some may claim they don't get the munchies, those kinds of stoners are few and far between.
So how does a health-conscious weed-lover stay ahead of the munchie game? Just stock up on delicious low-calorie munchies, of course! You can smoke your favorite strain and not worry about any appetite-enhancing effects if your house is fully stocked with all the best low-calorie snacks. We have an option for every kind of stoned snacker, from ice cream to all things salty and crunchy. In fact, it's almost impossible to feel deprived with snacks like these around the house, even if you're high as a kite and craving something indulgent.
Just read through Leafbuyer's list of delicious low-calorie munchies and you'll never have to regret eating that whole gallon tub of ice cream ever again!
Annie Chun's Seaweed Snacks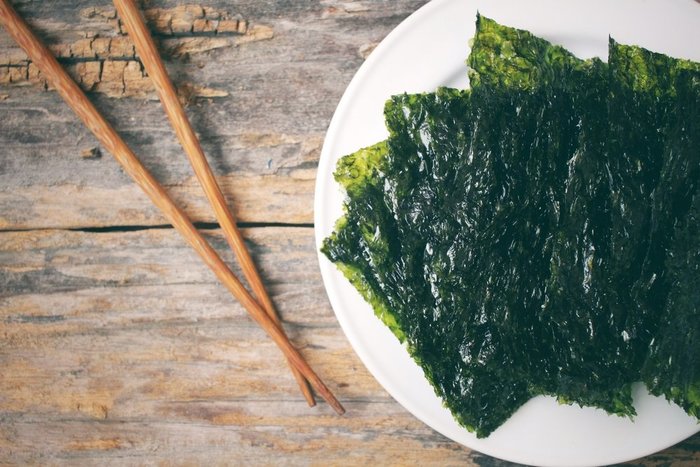 If you want a low-calorie munchie to hit all those savory, salty, and even slightly crunchy notes, Annie Chun's Seaweed Snacks are the treat for you. Not only do they come in convenient, individual packages, they're also only 50 calories per container! You can mow through these for as long as your weed high lasts and the only complaint you'll have is that there's seaweed stuck in your teeth.
They also come in a spicy wasabi flavor, though the original sesame is hard to beat. If you like seaweed, then you're bound to love these roasted seaweed snacks. So do yourself a favor the next time you go grocery shopping and get some of the best low-calorie munchies on the market: Annie Chun's Seaweed Snacks!
Lundberg Thin Stackers
Are you sick and tired of those boring, bland, and frankly Styrofoam-esque rice cakes? If you've dieted, in the past or present, then you probably know just the snacks I'm talking about. Well, Lundberg Thin Stackers are like the thin, attractive, and all-around better cousin of the boring rice cake! They come in delicious flavors like basil & thyme, crushed red pepper, and the simple (but still amazing) cracked black pepper. The next time you're high and looking for a snack that just keeps going, turn to Thin Stackers. Four of these sizable Stackers clock in at just 100 calories, and they're filling enough to stop even the highest muncher in their tracks. So if you've always wanted to like rice cakes but just couldn't bring yourself to, try Lundberg Thin Stackers instead. They're all of the flavor with none of the Styrofoam!
Raspberries, Strawberries, and Blueberries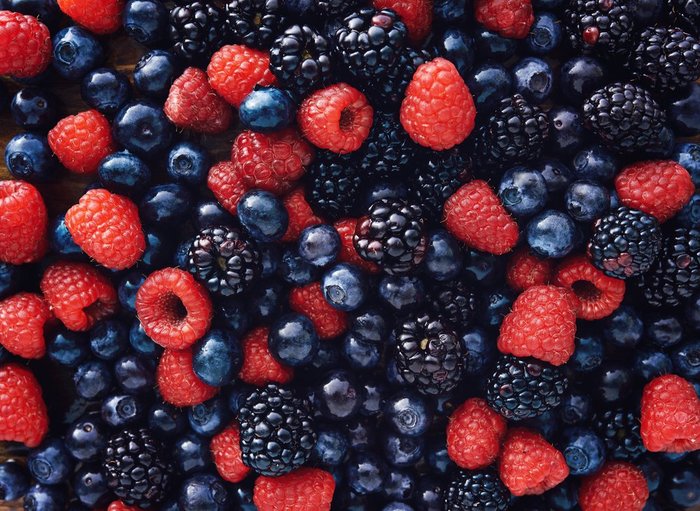 Some of the best pre-packaged low-calorie munchies come from the produce section – more specifically, the berry section. Sure, berries can get a little pricey sometimes, but if you're willing to spend $5 on a coffee then you shouldn't balk at shelling out the same for a healthy snack! A single blueberry contains less than a single calorie, making them the lowest-calorie snack on this list! Strawberries contain around four calories each and raspberries almost beat out the blueberries with each containing just one calorie.
No stoner out there is going to get high and eat just one berry, of course, but that doesn't mean they don't make great low-calorie munchies. Just treat yourself to something tasty for your next smoke session and stock up the fridge with all your favorite berries. You can even get blackberries or boysenberries if you feel like living life on the wild side!

Sensible Foods Roasted Edamame Snack
As the brand name suggests, Sensible Foods provides sensible treats like the delicious Roasted Edamame snack. At only 80 calories per container, it's easy to see why this particular edamame snack is so popular. It'll satisfy all your high cravings for something crunchy, salty, and savory while packing none of the caloric punch of other crunchy, salty, and savory snacks. No more turning to that bag of potato chips in a stoned daze! Instead, get high and fill up on a Roasted Edamame snack from Sensible Foods – it's the sensible thing to do, after all.
Siggis Icelandic Style Yogurt
Anyone who watches their calories and loves dairy probably knows how caloric yogurt (and milk products in general) can get. Siggis is, hands down, the best low-calorie yogurt on the market. If you like yogurt that isn't too sweet and has a thick and creamy texture, Siggis is the way to go. There are a ton of flavor options and even varying milk fat percentages so you can choose the yogurt that suits your low-calorie munchie needs the best. Next time you light up, consider keeping a Siggis yogurt nearby so you can indulge your weed munchies the way you want to!
Trader Joe's Marinated Olives
Olives might sound like an unusual pre-packaged low-calorie snack, but these Trader Joe's marinated olives are 100 percent delicious. And, if you're an olive enthusiast, you probably already know they're as low-calorie as delicious snacks can get. Trader Joe's marinated olives are vacuum-sealed to stay fresh so you don't have to worry about spoiled olives (or breaking a glass olive jar). They're convenient, tasty, and all-around the perfect snack for someone experiencing a severe need to munch on something – especially since this packet contains not one, but two different types of olives! Feel free to smoke a fat joint without worrying about calories – you can eat just about as many of these bad boys as you want. Just be careful: biting an olive pit because you're high and scarfing down Trader Joe's olives isn't a pleasant experience.
Skinny Cow Ice Cream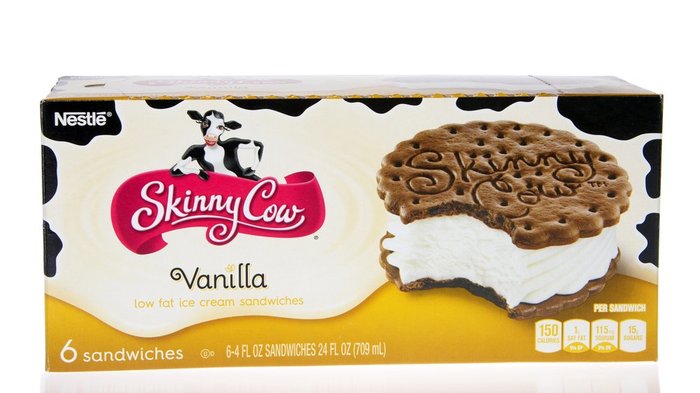 Ice cream is the holy grail of high-calorie foods and almost everyone loves to indulge every now and again in this sweet (but fatty) treat. If ice cream is your weakness, especially when high and looking for a tasty munchie, then consider stocking your freezer with Skinny Cow. The name of this low-calorie ice cream is humorous but there's nothing funny about how good it tastes.
You can get any kind of Skinny Cow ice cream you want, from ice cream sandwiches to ice cream bars to anything in between. The best part is these ice cream products don't usually go over 130 calories, pretty much halving most leading-brand ice creams on the market. That's two ice creams for the (caloric) price of one! So go out and buy some Skinny Cow for the next time you're high and looking for a fix of ice cream.
Now that you know all the best low-calorie munchies for when you're high as a kite and looking for a bite, it's time to choose a weed to match!
For the best cannabis deals, head to the Leafbuyer deals page!