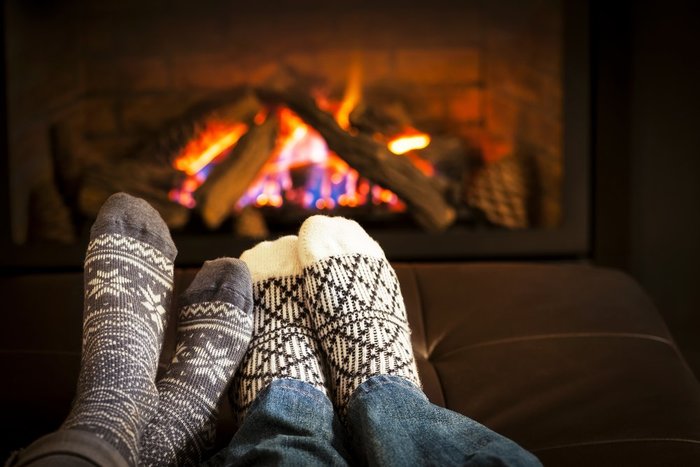 Colder weather is upon us, and it's time for some comforting, filling, and delicious cold weather edibles. While there's a plethora of sweet cannabis-infused goodies available all year long, the ideal edible for a snowy day is soup with cannabis. Not only does it provide consumers with a potent high, but soup with cannabis is a healthier option than many cannabis edibles on the market. Plus, it leaves consumers with a satisfied belly without causing any sugar overload. Find some cannabis dispensaries nearby so you can follow these three stellar cannabis-infused soup recipes; they might even have some helpful tips for cooking with marijuan

.
Top Three Soups with Cannabis
Cannabis Chicken Noodle Soup 
Who doesn't love homemade chicken noodle soup? It's perfect for cold weather and is known for being particularly helpful around cold and flu season. Adding cannabis to a recipe enhances the herbal flavor and boosts its medical effects. Some consumers find this cannabis-infused soup to be a solid option for patients who have trouble eating solid food. All around, cannabis chicken noodle soup is an excellent edible recipe to have.
Ingredients:
½ pound of chopped cooked chicken breast
½ cup of chopped celery
60 ounces of chicken broth
7 grams of ground decarboxylated marijuana or 6 droppers of marijuana tincture
½ teaspoon of dried basil
1/2 cup of chopped carrots
¼ cup of peas
½ cup of chopped onion
1 cup of sliced carrots
1 tablespoon of butter
½ teaspoon of dried oregano
5 ounces of vegetable broth
1 ½ cups of egg noodles
Directions: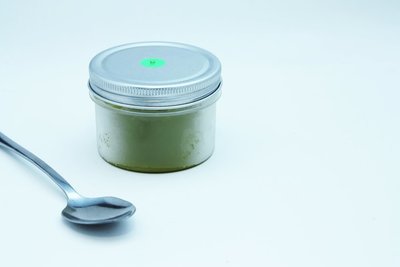 If using ground marijuana, follow these steps on how to make cannabutter. If using marijuana tincture, wait until the end to add into the soup.
Using the cannabis butter, cook the onion and celery for around 3-5 minutes. Make sure never to boil the butter, and keep it at medium heat.
Add in the chicken and the vegetable broth. Stir thoroughly.
Add the noodles, basil, salt and pepper, oregano, carrots, and peas.
If using a tincture, or if you'd like to increase the dose by using a tincture, go ahead and add it in at this time.
Bring everything to a low boil. Once it begins to boil, drop the heat down to a simmer for around 20 minutes.
Pour into about 2-4 bowls and enjoy!
*Doses may vary per consumer's choice. The recommended serving is no more than 10mg of THC. It is always best to start low and work up to higher doses.
Cannabis Tomato Soup 
Tomato soup with a melty grilled cheese is probably one of the best comfort meals around. Add some cannabis to the mix, and it's a premium infused meal. Tomato soup with cannabis provides a soothing experience with a burst of flavor. The delicious and familiar sensation is what makes it such a go-to cannabis soup. Don't panic if the soup takes on a slightly green color; it's just the cannabis.
Ingredients:
3 tablespoons of cannabutter
3 tablespoons of regular butter
4 large tomatoes
10-15 chopped baby carrots
1 medium chopped onion
2 chopped celery stalks
2 cloves of garlic
1 can of tomato sauce
1 vegetable or chicken stock cube
2 tablespoons of chopped fresh basil
1 tablespoon of chopped oregano
200ml of whipping cream
Add salt and pepper as needed.
Directions:
You can make cannabutter using this simple recipe. Set the cannabutter in the fridge and continue to the next step.
Using a large pot over a medium to low heat, melt the regular butter over medium heat and add in the onions, tomatoes, carrots, and celery. Cook for about 5-10 minutes.
Add the tomato sauce, chicken broth, oregano, and basil. Slightly turn the heat up but keep on medium heat. Simmer for about 10-15 minutes.
Pour into a blender and mix well. Repeat this process a few times. Add the cream and blend until a puree consistency.
Place soup into a different pot, heat on medium heat until it is hot again. Remove the soup from the heat and add the cannabutter. Stir until the butter melts into the soup.
There are usually around eight servings in this recipe. Dish out desired servings and dig in!
*Doses may vary depending on the consumer's choice. Adjust the doses when making the cannabutter. It is always better to start low and work up. The recommended serving is no more than 10mg of THC. Many consumers have a higher tolerance and know what doses they need; others may be better suited starting at around 5mg per serving or lower.
Chicken Cannabis Dumpling Soup 
Anyone who enjoys soup and cannabis is mind-blown by how tasty chicken cannabis dumpling soup is. It's thick, creamy, and gets consumers high. This recipe isn't a regular soup with cannabis. Instead of infusing the actual soup, it's the dumplings that take on the cannabis. Nevertheless, consumers may use cannabutter in this recipe as well to increase the dose if so desired. It may be a bit more complicated recipe, but it's well worth all the extra work. Take a dab and enjoy putting this phenomenal cannabis dish together!
Dumpling Ingredients:
1 ¼ cup of flour
1 tablespoon baking powder
2 teaspoons of sugar
½ teaspoon of salt
2 tablespoons of cannabutter
2/3 cup of milk
2 tablespoons of finely chopped parsley or dill
Soup Ingredients:
4 cups of chicken broth
1 cup of water
2 tablespoons of unsalted butter
2 tablespoons of poultry seasoning
1 teaspoon of onion powder
1 teaspoon of garlic powder
1 teaspoon of kosher salt
1 teaspoon of dried parsley
1 teaspoon of dried basil
½ teaspoon of black pepper
1 pound of skinless chicken breast
1 cup of all-purpose flour
3 cups of milk
2 cups of peas and carrots
Directions:
In a large pot, add chicken broth, water, normal butter, and all seasonings. Bring to a boil.
Cut the cooked chicken breast into bite-size pieces and add into the soup. Cover and continue cooking on medium heat for about 5-10 minutes.
In a separate bowl, mix the flour and the milk until smooth. Slowly add the mixture into the soup along with the vegetables and cover. Cook for another 5-10 minutes and begin making the dumplings.
In a large bowl, mix the flour, baking powder, sugar, and salt. Add cold cannabutter and mix until crumbly. Add milk and mix until the dough is soft and starts to form a ball. Use a tablespoon to shape the dumplings and add them into the soup one at a time. Be careful not to splash the hot soup. Cover and reduce the heat to a simmer for around 10-15 minutes.
If the soup needs to be thicker, slowly add more flour and milk until desired consistency is reached. Then dig in and enjoy!
In any recipe, the consumer may adjust the dosage when making the cannabutter. Those who prefer to cook with tinctures may add a little into the soup towards the end. When it comes to dosing, make sure to start low and work up. Soups with cannabis do tend to kick in rather quickly compared to other edibles.
Check out other cannabis-infused recipes here!
Disclaimer: All information on this site is for reference purposes only. Leafbuyer is not responsible for the outcome of any recipe you try from the Website, or any website linked to from this site. You may not achieve desired results due to variations in elements such as ingredients, cooking temperatures, typos, errors, omissions, ingredient quality/potency, or individual cooking ability. Recipes available on the Website may not have been formally tested by us or for us and we do not provide any assurances nor accept any responsibility or liability with regard to their originality, quality, nutritional value, or safety. The cannabis amounts specified in this recipe are a loose suggestion. You should adjust the amount based on desired potency and the strength of your cannabis.