LA Real Estate Company is Building Marijuana Mansions for Celebrities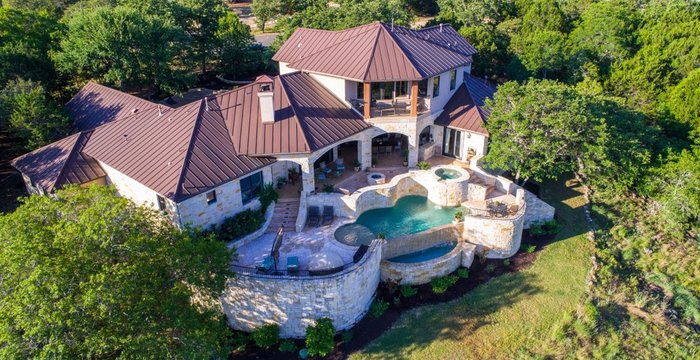 More
LOS ANGELES — TMZ has reported that a Southern California real estate company is building marijuana mansions for the rich.
Huntington Estate Properties is a high-end real estate developer building houses for the wealthy complete with cannabis conservatories.
Each home will include a room specifically for growing and consuming marijuana. The marijuana mansions are being built for well-to-do athletes, celebrities, and CEO's who prefer to cultivate the plant in their own home. Marijuana is legal in California and Los Angeles allows residents to cultivate up to six marijuana plants at home.
Ramtin Ray Nosrati of Huntington Estate Properties is advertising the marijuana mansions to the elite, especially athletes.
Many athletes have admitted to using marijuana and prefer to use marijuana to control pain as opposed to the addictive painkillers typically prescribed by doctors.
The real estate developer is currently building five marijuana mansions in the upscale neighborhoods of Bel-Air and Westside. Each marijuana mansion also comes with a special ganja gardener who is trained to cultivate and harvest marijuana using organic hydroponics. Each mansion will have the gardener service included for a full two years.
Hooray for Hollyweed
Nosrati may be on to something with his marijuana-mansion idea. Many celebrities smoke weed and haven't been shy about admitting it. Former NBA star Lamar Odom admitted to consuming marijuana and said that it helped him stay away from cocaine.
Ex-NBA player Matthew Barnes said that he used marijuana as an alternative to painkillers and alcohol to relieve pain and stress, noting that the painkillers given by team trainers were dangerous as well as addictive.
Former NFL star Shaun Smith says that he smoked a couple of blunts before each game after discovering how the plant helped his focus on the field while also helping with pain. The 9-year NFL alumni also said that most of the players, coaches, and owners in the league also consume marijuana.
Other celebrities that have an affection for Mary Jane include Anna Faris, Kathy Bates, Bill Maher, Jennifer Lawrence, Seth Rogan, Snoop Dogg, Kareem Abdul-Jabbar, Kevin Smith, Susan Sarandon, Whoopi Goldberg, Patrick Stewart, Melissa Etheridge, Jennifer Aniston, Megan Fox, Lady Gaga, Cypress Hill, Willie Nelson, Sarah Silverman, and Bill Gates, just to name a few.
Nosrati has been developing luxury homes in California for the past 12 years and says that each property is one-of-a-kind. The real estate developer has built mansions with private bowling alleys, secret rooms, movie theaters, and indoor pools.
The marijuana mansions aren't cheap and are listed between $30 and $40 million dollars a pop. The homes are expected to be completed next summer.