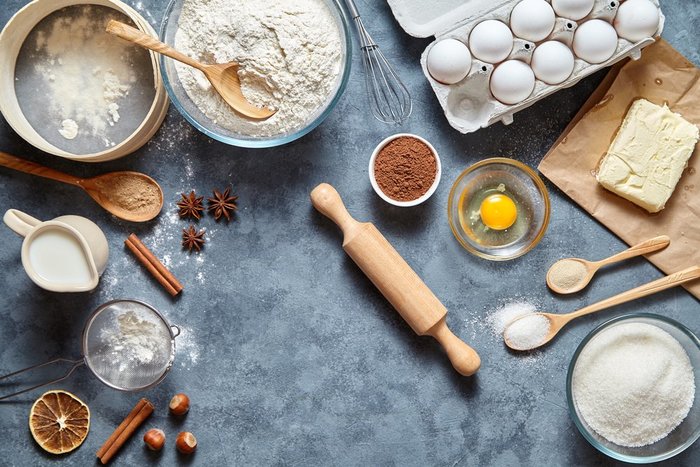 Have you ever wanted to cook your own cannabis-infused food, but you didn't know where to start? Maybe you've made your own batch of homemade pot brownies or cannabis-infused chocolate before, but what about cannabis-infused entrees, appetizers, and cocktails? Nowadays, not only can you find cannabis recipes online and on different websites, but you can also buy cannabis cookbooks that contain varieties of unique cannabis recipes. Although there are lots of cannabis cookbooks on the market, this article will focus on five of the most unique, helpful, and informative ones. Continue reading to find out which cannabis cookbooks are in the top five, interesting content about them, and where you can buy one.
Release Date: March 21st, 2012
Star Ranking: 4.5 out of 5
Available in Paperback and Kindle 
This cannabis cookbook is the first one ever from High Times Magazine, and it includes more than 50 recipes, which equates to more than 160 pages. This book provides a definitive guide to cannabis-infused cooking with many recipes inspired by stoner celebrities like Snoop Dogg, Cheech and Chong, and Willie Nelson. The book's recipes are easy to make, and they vary to appeal to all kinds of preferences and taste buds. Readers can find cannabis recipes for appetizers, sweet treats, entrees, cocktails, and more.  
In the beginning of the cookbook, the basics of cannabis-infused cooking are explained followed by humorous yet educational text and aesthetically appealing pictures. To reach all cooking levels, there are cannabis recipes in every skill range from a rookie beginner stage to a cooking expert stage. In general, the cannabis recipes in this cookbook can be made at any time of the day or night whether readers are looking for an easy munchie snack or to take dinner to an elevated level. If you're looking for a creative cookbook with educational information and satisfying cannabis recipes, then check out this High Times favorite.  
Release Date: November 17th, 2016
Star Ranking: 4.8 out of 5 
Available in Paperback and Kindle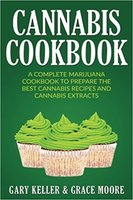 This interesting cannabis cookbook focuses on more than 60 unique cannabis recipes in addition to busting a handful of common myths on cannabis. The first part of the book is set up in a question and answer format, and it contains different facts. Readers are immediately informed about the proper usage of cannabis and different cannabis strains. Then, the book discusses the benefits of cannabis and how consuming parts of this plant can help treat different health issues.  
In general, though, this cookbook mostly focuses on helping readers understand what cannabis is, how cannabis is different from other psychoactive drugs, how to receive health benefits from cannabis usage, and what to expect when smoking/consuming cannabis. Additionally, the book mentions the right ways to cook with cannabis and important tips that'll allow individuals to properly benefit from the plant. If you're searching for a very informative, educational, and cannabis recipe loaded cookbook, then this one may be just right for you. 
 3. 

Herb by Melissa Parks & Laurie Wolf

 

Release Date: November 10th, 2015
Star Ranking: 4.3 out of 5
Available in Paperback and Kindle 

If you're on the hunt for a cannabis cookbook stuffed with over 200 pages of illustrated cannabis recipes that elevate the art and science of cannabis cooking, then Herb is the cookbook for you. Readers can find cannabis recipes on desserts, entrees, and appetizers, which are all easy to prepare, and none of them require special cooking equipment. Not only does this cookbook contain expert tips on creating consistent yet potent cannabis-infused butter and oil, but it also informs readers about dosing levels and common cannabis strains.  

Overall, Herb helps readers understand how to properly cook and bake with cannabis as well as why they should incorporate the herb into meals and snacks. The main author of this book has a long history of developing savory edible recipes in addition to regularly contributing to popular cannabis news sites like The Cannabist, High Times, and Cannabis Now. If you want a cookbook that contains hundreds of quality cannabis recipes, then purchase the one that was written by the leading voice in cannabis edibles. 

Release Date: May 24th, 2016
Star Ranking: 4.6 out of 5
Available in Paperback and Kindle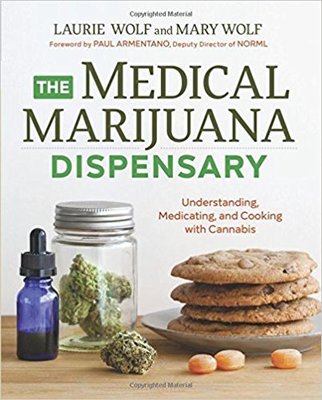 This creative cannabis cookbook is part reference guide and part cannabis cookbook. The base of this cookbook contains knowledgeable guidance from medical cannabis experts. Also, evidence-based research and related information is included, which is supported by medical professionals, the medical cannabis community, and NORML. 
In the book, organized individual chapters contain cannabis recipes and remedies. A handful of chapters discuss sweet and savory edibles whereas, other chapters discuss different cannabis strain profiles and safety guidelines. Readers will find essential information on how to properly incorporate cannabis usage into their lives, but also how to do it safely.  
This cookbook has been described as a 228 page-long encyclopedia of medical cannabis. Therefore, if you want a well-documented cannabis cookbook with helpful cannabis consumption tips, safety guidelines, and simple cannabis recipes, then check this one out. 
Release Date: November 1st, 2010
Star Ranking: 4.4 out of 5 
Available in Paperback and Kindle 
Are you looking for a cannabis cookbook that has a retro design, Betty Crocker style cannabis recipes, and helpful cannabis tips? If so, then you may enjoy Aunt Sandy's medical cannabis cookbook that contains healthy recipes. This book allows readers to learn more about cannabis potency levels and how the potency of different cannabis strains can be adjusted accordingly. 
Additionally, this cannabis cookbook includes colorful visuals that captivate readers as well as 40 cannabis recipes for easy-to-make dishes. What makes this cannabis cookbook especially unique is its updates on some of the classic cannabis recipes with low-calorie, vegetarian, vegan, sugar-free, and gluten-free options. Therefore, this cookbook and its recipes appeal to various cannabis enthusiasts and/or medical cannabis consumers. 
Overall, if you're searching for a quality cannabis cookbook that contains multiple simple yet tasty cannabis recipes, then check out any of the cookbooks mentioned earlier. No matter what your preference is, you can find a cannabis cookbook that properly suits your needs and wants without having to skimp on anything—including the powerful herb!