3 Cannabis-Infused Mexican Recipes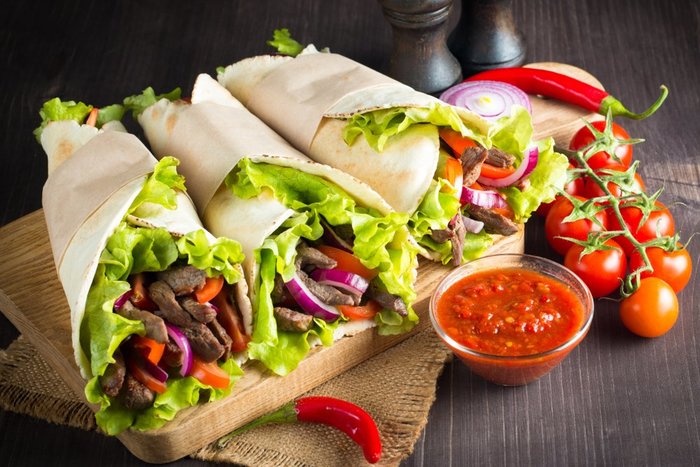 Mexico has a vibrant and proud culture, with a rich traditional history, and roots that stretch back over a thousand years. And what could be more culturally mobile and traditional than food? Pulling from a mixture of Spanish and indigenous Indian (including Aztec) influences; Mexican cuisine is known for its use of native spices, like cumin, cocoa, and vanilla, and heavy reliance on staples such as chili peppers and corn.
Smoking marijuana is another tradition that can be traced back to Mexico. So, if you are as inclined as I am, meld two traditions together. I present you with three cannabis-infused Mexican recipes that will have you singing La Cucaracha!
Keep in mind, all of these recipes require a pre-infused and properly decarboxylated source of THC such as cannabutter, canna-oil, or a cannabis tincture.
THC Tacos
Tacos are probably more popular outside of Mexico than in it. This cannabis-infused Mexican inspired dish should be in the World Cup of Tasty Tacos. Wrap them up in a medicated tortilla from Senorita Sensi... GOAAAAL!
Main Ingredients:
1-lb. Ground Beef
1 Red Onion
1 Yellow Onion
2 Cloves of Garlic
1 Can of Tomato Paste- 6 ounce
4-5 ounces of cannabutter (or cannabis-infused olive oil)
1 Bay leaf
Taco Seasoning* Ingredients:
2 tsp Chili Powder
1 ½ tsp Ground Cumin
½ tsp Mexican Oregano
½ tsp Paprika
¼ tsp Ground Coriander
¼ tsp Sea Salt
¼ tsp Fine Black Pepper
¼ tsp Garlic Powder
¼ tsp Onion Powder
* 1-ounce packet of Taco Seasoning can be substituted.
Directions:
Finely dice both onions. Peel, crush, and mince garlic cloves.
Melt half the cannabutter over a medium heat. Add the onions and sauté, continuously stirring until the onions start to go clear (5-7 minutes).
Put cooked onions into a separate bowl. Add taco seasoning, crushed garlic, and tomato paste to the bowl, and stir until combined. Set aside.
Return pan to the heat and add the rest of the cannabutter or oil.
Add ground beef to the pan, 'chopping' up the beef with a wooden spatula as it cooks. 5-6 minutes or until slightly browned.
Add the taco seasoning/onion mix from the bowl. Lower the heat and simmer for 15 mins, stirring occasionally.
Serve with corn or flour tortillas, sour cream, shredded lettuce, and Monterey jack cheese. Enjoy!
Far-Out Fajitas with Mexi-cannabutter
This cannabis-infused Tex-Mex recipe includes a marinade that is best after 24 hours, but once you hear the sizzle, it will be worth the wait. Prepare to have all your senses tickled by these funky chicken-fajitas.
For an even more potent punch, dip your fajitas in the magic that is Mexican-cannabutter. Making these pollo-locos disappear will be the easiest trick you ever pulled.
Main Ingredients:
6-10 corn or flour tortillas
1 lb. Chicken Breast
1 Bell Pepper (any color)-sliced into ½-inch strips
1 Red Onion-halved, sliced into ½-inch pieces
2 Garlic Cloves-finely chopped
4 tbsp Cannabis-infused Olive Oil
1/3 cup Fresh Cilantro-coarsely chopped
Juice of 1 Lime
½ tsp Chili Powder
½ tsp Ground Coriander
½ tsp Ground Cumin
½ tsp Black Pepper-freshly ground
Kosher Salt to taste
Mexican-Cannabutter Ingredients:
1 cup cannabutter
¼ cup White Wine
2 Chicken Bouillon Cubes
1-2 tbsp Garlic Powder
Fajita Directions:
In a shallow baking dish, whisk together the lime juice, cilantro, garlic, coriander, cumin, chili powder, and 2 tablespoons of the canna-oil.
Add the chicken, making sure to coat with marinade on all sides. Cover and refrigerate for a minimum of 30 min. Best if left overnight.
Heat a skillet to medium heat. Once hot, add the chicken breast, seasoning with salt and pepper first. Cook for 8 minutes on each side, or until well-browned on both sides.
Set chicken on a cutting board to rest.
Re-heat skillet. Add the bell pepper and onion, coat vegetables in remaining canna-oil.
Cook vegetables in a single layer for about 10 minutes, stirring occasionally. When vegetables are tender and slightly charred, transfer to a serving dish.
Warm tortillas by heating a frying pan over high heat for 2 minutes. Place tortillas, one at a time, into the dry pan, flipping once until soft and warm.
Stack and wrap the tortillas in a clean dishtowel to keep warm.
Slice the chicken breast against the grain into ½-inch strips. Set next to vegetables on a serving dish.
For best results, serve with guacamole, salsa/pico-de-gallo, sour cream, and of course Mexi-cannabutter!
Mexi-cannabutter Directions:
Cut cannabutter into 1-inch pieces and place in a microwave safe bowl.
Crush the bouillon cubes. Sprinkle bouillon and garlic powder over butter.
Add white wine. Microwave on full power for 90 seconds. If the mixture is not frothing or the cannabutter has not melted, microwave an additional 30 seconds.
Pour into individual dipping bowls before serving and prepare for the magic show.
 Truth Horchata D.A.R.E.
You can judge how authentic a Mexican restaurant is, by ordering a delicious glass of horchata. This cannabis-fused Mexican recipe uses a THC-tincture to make it a dank drink. If you have never tried horchata (pronounced 'or-cha-ta'), then you are in for a sweet treat. In fact, its high-time you treated yourself to this Mexican classic. This creamy cannabis concoction might actually be a gateway drug (just kidding).
Ingredients:
7 ½ cups of water
2 cups uncooked long-grain white rice
¾ cup white sugar
½ cup blanched almonds
1 tbsp vanilla paste or extract
2 cinnamon sticks (more needed for garnish)
1 tbsp ground cinnamon
1-2 tsp (10ml) of THC-infused tincture, per serving.
Directions:
Add rice, blanched almonds and 3 cups of water to a blender. Blend until mixture reaches a fine consistency and pour into a pitcher.
Coarsely break cinnamon sticks into ¼-inch pieces. Stir cinnamon and vanilla paste into rice mixture.
Cover and let sit for a minimum of 8 hours.
Strain mixture into another pitcher using a mesh sieve or cheesecloth. Add ½ cup of water if the mixture is gritty.
Add sugar, stirring in for 2 minutes.
Thoroughly stir in last 4 cups of water.
To serve, pour into an ice-filled glass and stir in 1-2 tsp of cannabis tincture with a full cinnamon stick. Garnish with a dusting of ground cinnamon over top.
Finale
And there you have it, 3 cannabis-infused Mexican recipes that show passion for both pot and our neighbors to the south. When cooking with cannabis make sure to measure out dosages and keep them small at first. Overdoing it on cannabis-infused food can leave you feeling like a pinata that took too many hits. There is no need to turn a fiesta into a siesta, stay safe amigos!
Disclaimer: All information on this site is for reference purposes only. Leafbuyer is not responsible for the outcome of any recipe you try from the Website, or any website linked to from this site. You may not achieve desired results due to variations in elements such as ingredients, cooking temperatures, typos, errors, omissions, ingredient quality/potency, or individual cooking ability. Recipes available on the Website may not have been formally tested by us or for us and we do not provide any assurances nor accept any responsibility or liability with regard to their originality, quality, nutritional value, or safety. The cannabis amounts specified in this recipe are a loose suggestion. You should adjust the amount based on desired potency and the strength of your cannabis.