Las Vegas Cannabis Museum Debuts with 24-Foot Bong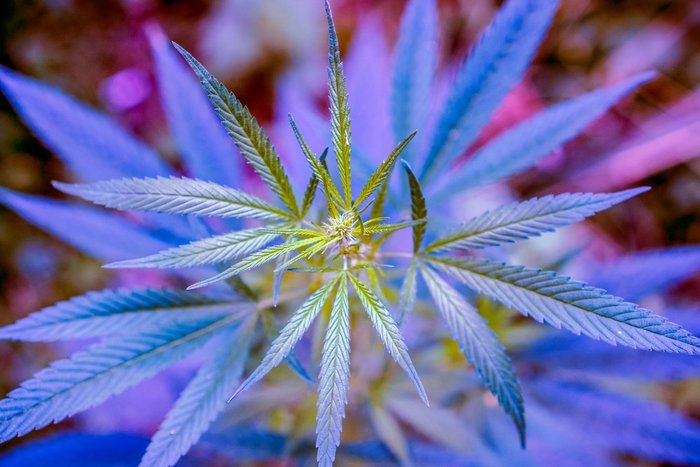 On September 20, a new cannabis-themed museum opened in Las Vegas. As reported on CNN travel, the museum, Cannabition is set in the larger entertainment complex of Neonopolis, located at the corner of Las Vegas Boulevard and Fremont Street.
The 10,500 square-foot museum's grand opening comes just one year after recreational use of cannabis became legal in Nevada, on July 1, 2017. Taxes collected from the state's 61 licensed dispensaries have been higher than expected, which is seen as an early indicator that pot tourism will be lucrative.
Educational Purposes
The museum will not sell marijuana or any THC-infused products, instead the purpose of Cannabition is to explore, examine, and celebrate cannabis culture through interactive art.  All told, there are twelve exhibits to for guests to meander through, taking them on a fantastic voyage meant to entertain and educate patrons about the cannabis plant and culture since the 1960s.
Cannabition founder JJ Walker envisioned the museum as an "immersive experience," using over-the-top visuals to blend the education with the entertainment.  The museum was designed as a giant backdrop for social media, giving visitors dozens of opportunities to take 'dope selfies' to share on Instagram and Twitter.
Walker sums up the museum's social media strategy by saying, "if we can get people in here, get them to share highlights of their experience with friends and in the process teach them something and make them more comfortable with the idea of cannabis, we've done our jobs."
Inhale, Exhale, Exhibit
Guests can expect to see a lot of cannabis-themed multi-media art from each exhibit. The Cannabition Twitter page describes the museum as taking a journey from seed through celebration. Here are some of the highlights advertised:
A cannabis seed-shaped bed
Journey through an industrial grow featuring a 10-foot tie-die caterpillar
'Hug-a-Nug Forest' with 7-foot tall buds crafted by Cinema Greens
Peer through the Raw kaleidoscope joint
10-foot tall sack of weed
Swing from the PAX Life Tree
Lifesize CannAmerica Gummy Bear
Hunter S. Thompson's famous car, 'Red Shark', from Fear & Loathing in Las Vegas
World's Largest Bong, Jerome Baker's 24-foot "Bongzilla"
Designed as an "Instagrammable" "Immersive" Experience- Not your traditional Museum
Work in Progress
The museum occupies additional space that is still being renovated. Later in the Fall, Walker plans on opening an event space, a head-shop (selling paraphernalia), and a store that sells CBD rich products. Altogether, the new spaces would add an additional 3,500 square feet to the museum.
Walker has plans to reconfigure part of the museum space to accommodate a consumption lounge, whenever Nevada begins to issue social consumption licenses. Walker has also indicated that Cannabition will likely offer free shuttles to popular dispensaries around Las Vegas in the future.