Cannabis Photography is All About Knowing the Basics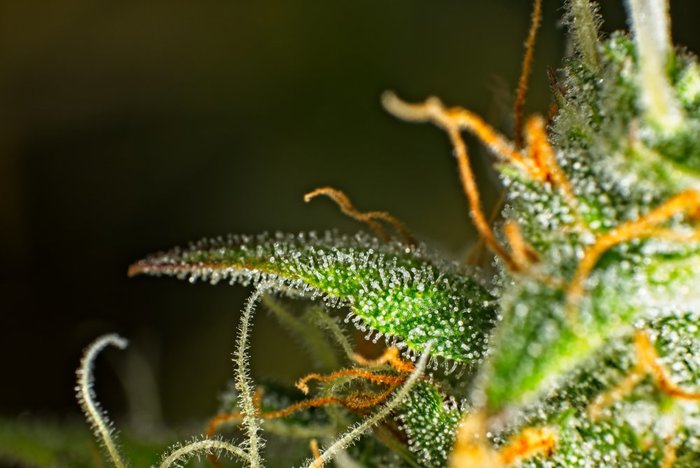 One by one, states across America are legalizing marijuana, and with the expansion of cultivation, growth, consumption, and the like comes an expansion of the industry as a whole. New avenues of publicity and advertising are opening, and with that comes a somewhat unexpected new trade: cannabis photography.
What is Cannabis Photography?
When artists began to photograph cannabis, it was like a whole new world. People discovered an untapped market – a new branch of nature photography for a new audience. Photographers ranging from amateur to professional are now photographing cannabis in countless forms and styles, so regardless of your taste for or knowledge of marijuana or photography, it's definitely a trend to keep an eye on.
Some call it a hobby, but others use photography to learn more about cannabis and improve their skills with a new subject. Others have turned it into a job, filling portfolios and building inventories of marijuana stock photos and advertising material.
Cannabis photography is especially innovative because it is becoming a method of pushing positive messages about marijuana. Some photographers believe that by capturing beautiful and creative shots, they can help change the negative connotation that cannabis carries for many people.
People of all skill levels and experience have taken to platforms like Instagram to share their cannabis shots, and some of the most impressive have gained quite a following.
Tips for Cannabis Photographers
In case you are interested in giving cannabis photography a try, or you want to be able to recognize what makes a quality marijuana photo, here are a few ideas to keep in mind:
Know your camera. While it is nice to have a good DSLR, which offers the most in terms of quality and manually-adjustable settings, a lot of photographers these days are getting by with phone cameras. You may not be able to switch lenses and find the perfect aperture and ISO, but a phone camera can capture a pretty good shot in the right environment.
Speaking of environment, experiment with settings. Many successful cannabis photographers use more than just a white background to capture the plant; include people or altered surfaces to shoot on.
Depending on your setting and subject, know how to manipulate lighting, flash, and focus. This comes with knowing your camera, but it also comes with understanding how to best capture a unique image. Some cannabis photographers swear by tripods for steady and clear images, while others use only macro-level lenses to capture the smallest details of cannabis, like the individual trichomes. In some cases, it may be best to use a camera flash, or you may be shooting under grow lights. Natural light often lends itself best to natural subjects.
Also, explore cannabis in all forms. Cannabis photography can be more than just taking photos of the natural plant or a blunt. Different strains and samples of different qualities will look different through a camera lens, so always be aware of what you are using.
Finally, do not be afraid of edits. The best photographers out there know how to touch up images and use filters appropriately.
As the cannabis industry continues to grow, cannabis photography will, too; keep an eye out for images of marijuana in its many forms, or even give it a try for yourself (but only if you are of age and in a location where weed is legal. Give Leafbuyer's legal articles a glance beforehand.)