Where is the Best Weed Retreat For a Vacation?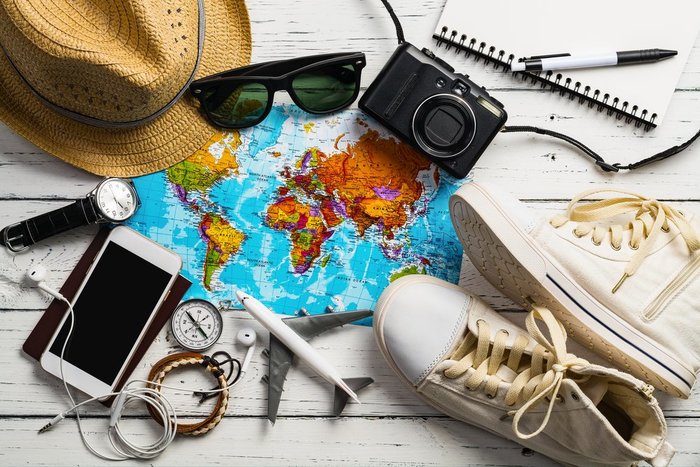 To the cannabis enthusiast, a vacation without weed may not be a vacation worth having. After all, anyone who has ever been on a road trip, through airport security, or bus-hopped to a vacation knows that travel is stressful. Cannabis is a great way to relax after all that planning, packing, and traveling. Or at least it would be if finding and smoking weed at most vacation spots was easier!
Why, as a cannabis consumer, choose a vacation spot where smoking could get you in trouble? At best you'll have to sneak quick puffs in secret, and at worst you may even run into some trouble with the law! Instead of risking it, take advantage of the growing cannabis business and treat yourself to a weed retreat!
Where Should You Go for Your Weed Retreat?
Figuring out where to go for your weed retreat can be difficult. Should you go where cannabis is already 100 percent legal, or take a risk and vacation in a cannabis-ambivalent area? Knowing your options is important since you don't want to plan a weed retreat where possession alone could put you in prison. Instead of giving up on cannabis, plan to take your vacation somewhere pro-cannabis:
What Kind of Weed Retreats Should You Look For?
Cannabis-Friendly Hotels
Luxurious hotels, bed and breakfasts, and even quaint, family-run inns are realizing just how profitable combining comfort and cannabis can be. Common amenities for cannabis friendly hotels are vape friendly rooms, rentable dab gear, complimentary joints, and designated weed smoking areas. Add an all-you-can-eat buffet, a hot tub, and cable and you have the perfect weed retreat. You don't even have to leave the building to enjoy your vacation!
Restaurants That Cook With Cannabis
Who said a retreat has to be overnight and far away? A 4/20 friendly meal may be just the mini-vacation you need, and with legalization on the rise, more and more cannabis restaurants are popping up. They'll pair your wine with your weed and serve you a full course meal that's just as potent as it is tasty.
Cannabis Wellness Getaways
From yoga retreats to spa days, cannabis has found its niche in the wellness community. A wide array of cannabis-centric getaways, retreats, and classes are available to the health-conscious stoner. Why choose a sober yoga class when you can find one that allows (if not downright encourages) smoking weed before, during, and after class? Take some time for yourself on one of many available cannabis wellness getaways.
If you want the ultimate weed retreat, consider a mid-April vacation in an area with a dense cannabis community. San Francisco, Portland, Seattle, Denver — anywhere with a lot of stoners is bound to celebrate the highest of all holidays. You won't find anything quite like an organized festival full of stoners, especially when the clock strikes 4:20 and the sky is hazed out by a thick cloud of weed smoke.
The Great Outdoors
When all else fails, the best place to have your own personal weed retreat may be out in the great outdoors. Beaches, forests, meadows, and even rocky cliffs can make the perfect spot for a cannabis vacation. You can bring a blanket, pitch up a tent, or just explore the great outdoors with nothing in your pocket but weed (and a lighter, hopefully).