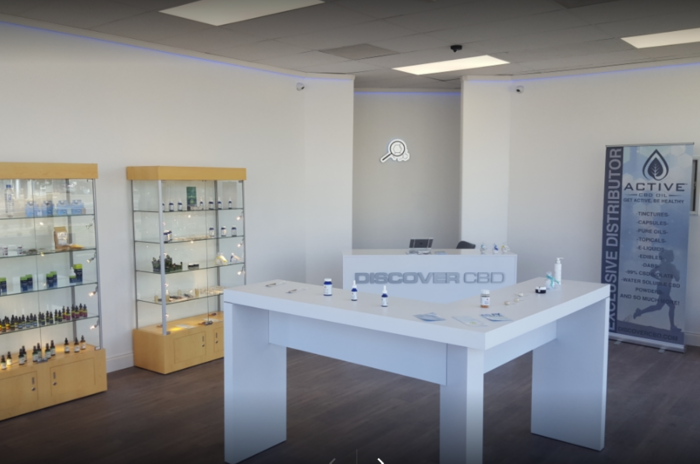 The state of Colorado has been at the forefront of the legal cannabis industry since the beginning. While its recreational marijuana market is thriving, and continuously growing, industrial hemp is also an up and coming sector. Unlike other states, Colorado has been cultivating and manufacturing industrial hemp for a fair amount of time. CBD oil in Colorado is becoming a massive ancillary market which is quickly seeping into other states. Due to Colorado's experience with the cannabis plant, the state is leaps and bounds ahead of other producers when it comes to CBD. Discover CBD is a prime example of the professionalism, compliance, and quality driven approach Colorado takes toward its CBD market.
The Demand for Quality CBD Products
The CBD market has a ton of potential. Thousands of individuals are in dire need of safe, effective, and affordable CBD products. With a market potential as high as CBD, there has been a flood of CBD brands and manufacturers entering the industry. All the competition has made it very difficult for consumers to find a CBD company they can rely on. Luckily, consumers have an easily accessible, reliable local option for CBD oil in Colorado Springs and Denver. Discover CBD is the largest CBD chain store in all of Colorado and the first to bring the state market a fully-compliant and quality-driven CBD supplier.
Discover CBD: The Go-To Shop for CBD Oil in Colorado
Discover CBD is a Colorado retail shop with a focus on high-quality and compliant CBD products. With four locations across Colorado Springs and Denver, Discover CBD is on a mission to provide the state with a first-class CBD shopping experience. The founders of Discover CBD are a group of three experienced professionals who have a passion for making CBD products accessible to all who need it.
The founders recognized the remarkable number of families moving to legalized states to obtain CBD products. They saw the vital need these families had for high-quality CBD products and the difficulties they have in obtaining these products in legal marijuana shops. Discover CBD opened its doors with a consumer-driven approach – a primary factor in their vast success.
Founders' Backgrounds:
Medical Doctor with training in Nutrition and Family Medicine

Experienced marijuana and hemp horticulturalists

Business professional with experience in the natural and medicinal supplement industry
Discover CBD's Purpose
Discover CBD is more than just the average retailer that supplies CBD products. They are on a mission to fill all the missing gaps in the industry. From creating hyper-compliant packaging and manufacturing methods to pushing consumer education with every interaction, Discover CBD is taking a completely different path toward the CBD market. By producing nearly all their products in-house, they have total control over quality standards. It is no surprise their in-house brand, Active CBD Oil, is a consumer favorite in Colorado.
"Discover CBD and their Active CBD Oil brand was the first company to have QR codes with batch numbers on every bottle, which makes it faster and easier to get the third-party lab results for every product."
Discover CBD takes the same style of compliance associated with Colorado's legal marijuana market. All of their CBD products are lab-tested to ensure potency, purity, and accuracy.  They even ensure every product is in child-proof packaging and has the proper labeling requirements. Discover CBD is an open-book. They understand the natural potential of CBD and utilize their knowledge to educate consumers about what quality CBD entails.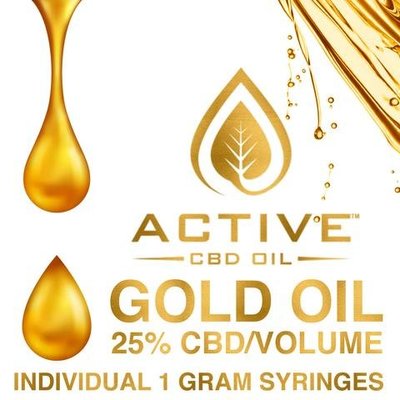 Active CBD Oil Product Line:
Active CBD Oil Tinctures

Active CBD Oil Capsules

Active CBD Oil Vape

Active CBD Oil Topicals

Active CBD Oil Edibles

Active CBD Oil Dog Treats

Active CBD Oil Concentrates
*Every product varies per dosage and serving size.
Discover CBD is the perfect one-stop-shop for all CBD consumers. Employees will walk every consumer through the wide selection of CBD to find the best product for them. Considering they are one of the only CBD brands approved by the Denver Department of Public Health and Environment, it is no shock their stores are the go-to shop for many consumers.
Giving Back to the Community One Hemp Plant at a Time
Not only does Discover CBD work with only local hemp farmers and labs, but they make sure to give back to the community any way they can. Recently, the company donated a portion of its proceeds to Firefly Autism and the Foothills Animal Shelter. Their passion for helping their community is what Discover CBD is all about.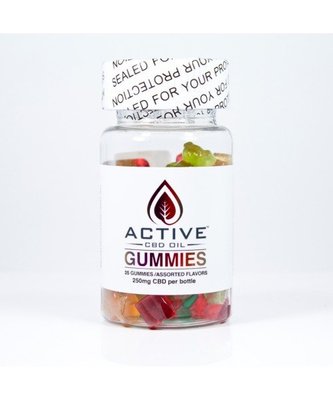 Aside from working closely with local charities, Discover CBD makes their CBD oil is affordable to all. They even have a free sample day on the fourth Thursday of every month for curious consumers to check out their products. When asked where to buy CBD oil in Colorado, Discover CBD is the obvious answer!
Franchising Opportunities
Looking to stake your claim as a pioneer in the CBD industry? Discover CBD is currently promoting their franchise opportunities. According to their website, "the first 20 franchise owners will get exclusive rates, territories, discounts and more!"
Check out current deals offered by Discover CBD, here!
Discover CBD is a proud partner of Leafbuyer Technologies, Inc.