Where To Find Weed In Los Angeles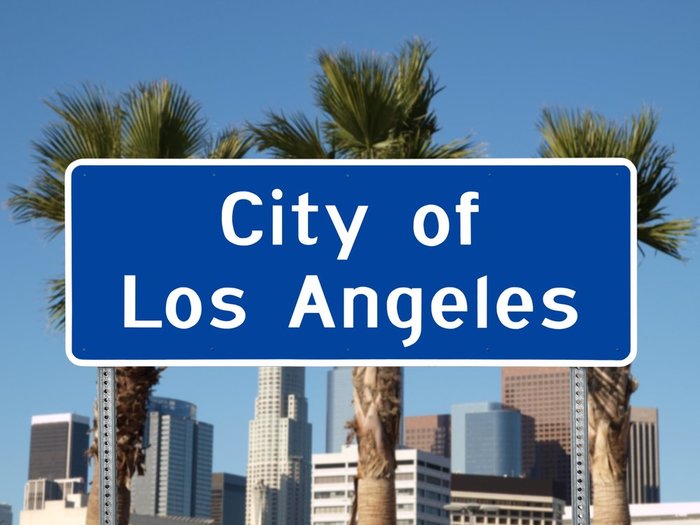 Los Angeles is a large city with varied tastes. Some would say there are very sophisticated tastes in the cannabis community since pot has been part of the local Hollywood filmmaking scene since before Easy Rider. Medical marijuana – at the state level- became legal in the states in 1996 when the voters approved something called the "Compassionate Use Act," or as it was formerly known, Proposition 215. California was the first state to permit patients and caregivers legal access to the herb.
Times have changed. We've changed. And Los Angeles, in its cutting-edge way, has always sought to help our connoisseurs of pot achieve their "bliss." With that being the case, the market forces of good times and high times decided that there should be a lot of dispensaries. So, we have a lot of dispensaries. A rough count from various sources, like Tim Loc of laist.com, says there are about 1,700 clinics. I think it's a lot more. See below.
Apparently, they're not all "legal," even though in 2016 California passed Prop 64 which made recreational pot consumption legal. Unfortunately, that Prop doesn't come into law until January of 2018 and the City Attorney is still going after the dispensaries that don't have the Prop D authorization. I think the city sees an opportunity to gain a little revenue off city labeled, premature imposters.
Does Los Angeles Have Legal Dispensaries?
Legal dispensaries, the ones that give the City 10% of their income and have authority under Prop D, total a mere 135. Now, how are my fellow pot consumers and I going to be able to exercise our capitalistic right to pursue happiness properly when our purchasing opportunities are so limited! You may think 135 dispensaries are a lot of dispensaries, but Los Angeles Metro is 4,850 square miles!
Our representatives are in power to make the quality of our lives better and they should know by now that pot smokers don't really like long treks to the store. I don't care what store it is. Yes, we make our outings when we have to, but that's because we HAVE to! Supermarkets don't deliver. At least not in my town.
Which brings me to a notable new feature about some medical dispensaries in Los Angeles; they deliver to your house! Hallelujah! So "dispensaries near me", kind of takes on a whole new meaning. I love progress, I really do. Can you imagine Amazon delivering your herb via drone!
Los Angeles Dispensaries
Now we go back to Los Angeles dispensaries. The city is so large we need to break it up a bit. In the San Fernando Valley, which used to be a major agricultural area, there are nearly 2,000 dispensaries! Up from the 1,700 in L.A that was reported earlier in this article. How many of these are legal? Not many.
I did research on multiple websites to see where the city is actually at with totals on dispensaries. Leafbuyer is an incredible resource for those of you who are like me, inherently lazy and don't want to roam the streets aimlessly searching for storefronts and don't have enough hemp-educated friends to tell you which Los Angeles Dispensaries have what amenities. It also provides an in-depth look at where to find Smoke Shops, Dispensary/Co-Ops, and even jobs!
What's truly amazing is that there is now an industry standard that has emerged. The standard is being propelled by market forces, which have utterly transformed the face of the pot industry. The list of amenities at various Los Angeles dispensaries is mind-boggling. I only wish my doctor's office offered as many services. Some of these cannabis proprietors have ATM machines or accept credit cards. Some have security guards if you're feeling the paranoia strike deep. Others are wheelchair accessible and have discounts for our Veterans. There are even on-site smoking lounges if you just want to get out of the house and put your feet up to test the strain you're about to purchase. You then have time to allow the THC content in your blood vessels to lower so you're not driving under the influence. You can order online and have the stuff delivered.
Think of that for a moment. Benefits of you staying off the road and, in no particular order, are avoiding mishaps with other drivers that may make your insurance skyrocket for five years. Skipping the whole "Pullover, Sir. Did you know you were driving five miles an hour, Sir?" "Well, I was just being careful, Officer."
"Sir, you're on the Freeway."
Depending on your political persuasion, you're also not tempted to plow into an ALT-RIGHT demonstration that has been keeping you up for two straight nights.
Added features of delivery include you saving money on gas, reduce wear and tear on the auto. And this one is for us, thank you very much, you never have to leave your house and wait in line at dispensaries just to get a product you already knew you wanted. Ordering is easy, and some places that offer these deliveries can be found here.
Leafbuyer.com is also an excellent way to find which dispensary is the closest to you, and which one is likely to provide you everything you're looking for at a great price. Reviews can be found on the website, which can help you decide the location, as well as menus that include all the products they offer.
At some Los Angeles dispensaries, you can now look for Specials. Right online. Choose your bud, the weight, and other items from online and have it delivered to you! Kushfly, which does deliveries ONLY even provides a Happy Hour joint. Some of the product they sell sounds pretty self-explanatory:
As you can see, there are many dispensaries to choose from, but the only real way to know which one is the best for you is to go ahead and try them! Check out deals and the menu before you go in to be sure the location offers what you would like to purchase. Some dispensaries specialize in individual product lines such as topicals, edibles, concentrates, and much more!
If you are looking for more information on what weed products and dispensaries may be best for you, then check out our blog! We offer articles for the beginners in the culture as well as in-depth blogs that help consumers target a particular sector of the culture or products!
Remember to do your research and enjoy the experience!
Article By: Ken Stewart