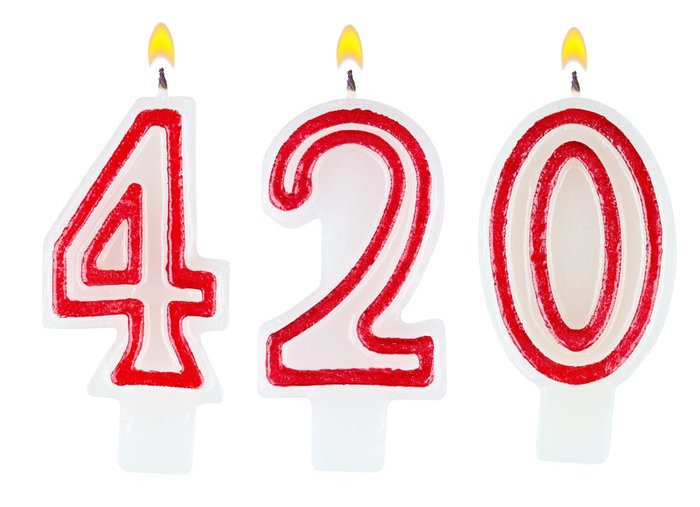 Holiday dry spells are the worst. Luckily for pot-lovers across the nation, there's a major celebration that breaks up the wait until Independence Day. It's intoxicatingly exciting. 4/20 is the springtime celebration that puts other soirees to shame. That's why we put together a list of the most popular 420 events in the US.
With Halloween, Thanksgiving, Christmas, and New Year's Eve so close together, the months following can be tedious. April 20 started as a counter-culture statement: a way to rise up against the man. It's since become a massive mainstream celebration.
Cannabis, in all its forms—as natural relief, an innovative industry, a good time; as an herb, a brownie, a lotion, a puff of smoke; as a rebellion, medicine, recreation—is recognized and appreciated.
While 4/20 has been consummated for years, recent marijuana legalization has helped the celebrations expand. Now, many states have loud-and-proud events, including rallies, concerts, and festivals, that honor cannabis and its place in our society.
It brings people together all over the nation.
Check out these major 4/20 events happening around the country, transforming this April weekend into the ultimate holi-daze.
San Bernardino
The SoCal Cannabis Cup
The SoCal Cannabis Cup, taking place in San Bernardino, is one of the ultimate 4/20 events in the country. This year is bigger than ever, as the hosts, vendors, and attendees will all be recognizing California's recent legalization of recreational marijuana—and celebrating appropriately.
The festival experience has many facets, including a live grow room (feel free to stop and smell the flowers), an edibles village, topical massage spa, vape lounge, panels of experts, kitchen demonstrations, a rosin press, trade Q&As, seminars, activism opportunities, a cannabis career fair, resources for veterans, a dab rig exposition, a Taste of Cannabis chef competition, and booths with fan-favorite vendors, including Leafbuyer.
Live musical guests will light up the night, with the likes of Trishes, Okin, A$AP Ferg, Method Man & Redman, Damian Jr. Gong Marley, Chief Keef, Vic Mensa, and the infamous Wu-Tang Clan. For a full schedule and to buy tickets, visit the Cannabis Cup website.
San Francisco
420 in the Park: Gigantic Gathering at Hippie Hill
You can keep your Saturday in the Park; for one weekend of the year, 420 in the Park is the event Chicago wishes they could've memorialized in song. This self-titled "Gathering at Hippie Hill" is an unofficial classic.
San Francisco has deep roots in cannabis culture and aims to honor their rich history every April by getting together and filling the sky with smoke. It's a casual gathering, filled mostly with people smoking weed together outdoors, with a few vendors (hallelujah food trucks, right?) and lots of good times.
It's low-key, non-pretentious, and filled with those cherished good vibes that ganja tends to produce. 420 in the Park starts at 10 a.m. and goes until dusk. Be sure to be there at the height of the party; you guessed it—at 4:20 p.m.
Denver
4/20 Rally
Denver knows how to rally. They've proved it time and time again. This annual event draws crowds of thousands of people to Civic Center Park, where incredible smoking and merriment ensues. The 4/20 Rally hosts vendors of all sorts, from food offerings to swag booths (Leafbuyer will be there too—come find us!), filling bellies and giving guests a chance to preserve their rally memories.
Live entertainment is also a large draw. previous guests have included 2 Chainz, Wiz Khalifa, and Lil Wayne, among many more big names.
Look for updates online (www.denver420rally.org) to see the new schedule and lineup. It's free, so wander down to the park, pack your best weed, pick up your trash, and celebrate the holiday right.
4/20 Eve on the Rocks
Red Rocks is one of Colorado's must-see bucket list items.
This concert venue is incredible: It's a geological masterpiece, a musical showstopper, and a beautiful mountainous vista. It gets even better when concert-goers are high. 4/20 Eve on the Rocks is an annual weed-appreciation event that elevates the holiday even further.
This year's lineup includes 311/Method Man & Redman, Collie Buddz, Prof, Long Beach Dub Allstars, and Chali 2NA of Jurassic 5. Concert-goers can get in for only $55 and come out with a priceless, full-blown high.
Disclaimer: This event is likely way more exciting than the night before Christmas and will likely redefine "eve" completely.
Seattle
420Fest
Hosted by Seattle Hempfest, 420Fest is an opportunity to explore all the perks of marijuana in a party environment. Tickets start at only $15, and they grant you access to incredible food, live music, and raffles from 3-10 p.m.
While winning prizes is neat, 420Fest goes a step further—by incorporating the best that marijuana has to offer. Get crazy high among likeminded individuals while having almost too much herbal fun. Additionally, Hempfest is an organization that gives members access to select parties throughout the year, to keep the spirit of 420 alive.
420 Block Party
Call your neighbors, friends, and college roommates: Ponder Seattle is throwing a 420 Block Party, and everyone over the age of 21 is welcome for free. Ponder, a local recreational dispensary located in the Central District, is partnering with Union Coffee and Feed & Co—combining weed with delicious eats and treats (munchies will be a problem of the past).
Light up to incredible weed happy hour deals while listening to live music. The 420 Block Party ignites the true spirit of cannabis, unleashing the ultimate outdoor holiday party.
Portland
Potluck PDX 420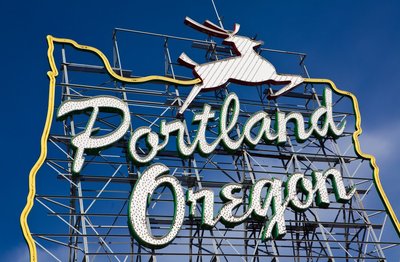 Who doesn't love a good potluck? Sharing is caring, especially when it comes to weed.
Enjoy this hip 420 celebration, giving cannabis enthusiasts an opportunity to kick back, delight in local foods, and enjoy all the perks of the green goddess. Potluck PDX 420 is relaxed and casual, emitting a very grower-centered atmosphere. Smokers and innovators alike can mingle, sharing tips and tricks and experiences over their favorite strains, then enjoy a cookoff, live demonstrations, and performances.
This potluck is hosted on private property, which means public consumption is both allowed and encouraged. At this event, guests treat 4/20 like the laid-back chill-fest they've grown to know and love.
Looking for great 4/20 cannabis deals in the Portland area? Check out Happy Leaf's Leafbuyer profile page and save some money!
Flower Power
This event is made for the ladies. Flower Power, sponsored by Tokeactivity Social, is a 4/22 event that is meant to empower cannabis-loving women.
Here's to you—the innovators, creators, feminists, and tokers rising up in the ranks, equalizing the playing field, and fighting for intersectionality. This event will include music, a 4/20 pipe exchange, and a live flower crown-making craft table.
Get high, make friends, and keep doing the good work that the marijuana industry needs to continue evolving. This year, the holiday is for you.
National Cannabis Festival
What better way to embrace one of the best holidays than in the nation's recently marijuana-friendly capital?
On April 22, enjoy the National Cannabis Festival—an event that will include live music, educational sessions, and history. Did you know that D.C. residents do not have any Congress representatives (check out their license plates, throwing the ultimate shade with "Taxation without representation" printed on them)? Or that D.C. voters have passed pro-legalization several times over the years to no avail?
Catch up on your history, smoke a joint, and enjoy 4/20 in national style.
Up in Smoke 420
As the District celebrates its second year of legalized marijuana, this event is going to be a blow-out gathering. A dope concert, performing artists, live entertainment, and vendors displaying the best in national and local canna-business are all part of the Up in Smoke 420 experience.
Games, body painting, raffle prizes, and delicious foods (including an assortment of edibles) will also be available, making for hours of endless fun. Those 21 and older can indulge in Initiative 171-approved 420 activities all day long!
---
This year, get high, go out, and check out some of the best 4/20 celebrations across the country. Spend this holiday doing what you want: cultivating, tasting, and enjoying everything that cannabis has to offer.