Three Marijuana-Friendly Hotels in Seattle, Washington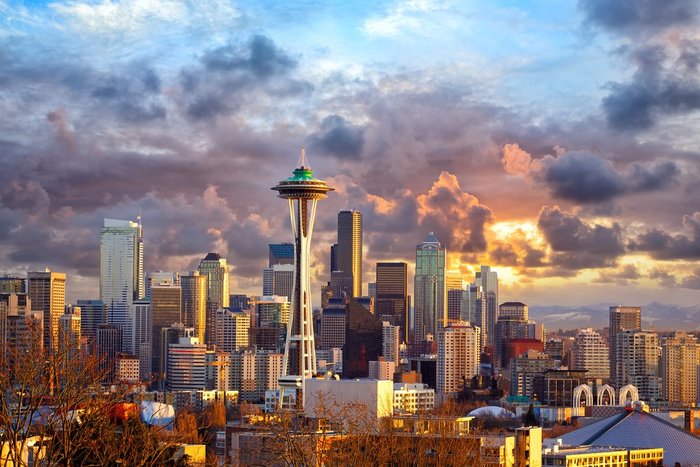 Seattle, Washington is a happening tourist city for a multitude of reasons. One of those primary attractions happens to be their legal marijuana market. Everyone knows a trip out West is never complete without a little quality kush! In fact, some consumers consider Seattle to be a perfect city for cannabis tourism. Their thriving market is the ideal place for consumers to engulf themselves in the world of marijuana, and do some beautiful sight seeing along the way. While Seattle is an excellent location for a cannabis vacation, they surprising have very few marijuana-friendly hotels. That said, it is essential to understand the city's consumption laws before planning a trip.
Seattle's Cannabis Consumption Laws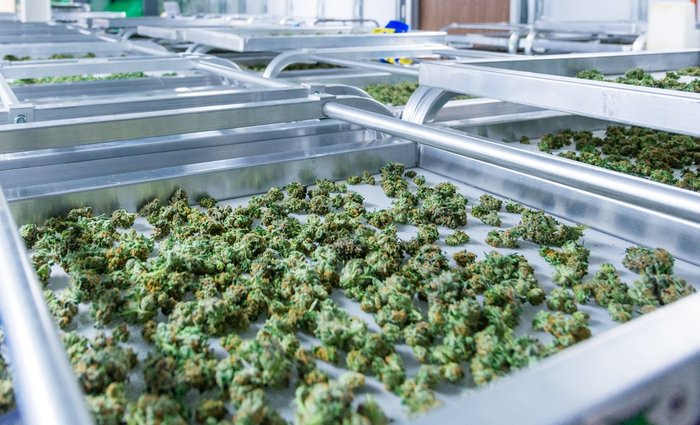 Some consumers assume since a state is recreationally legalized it's free game when it comes to cannabis; that is not the case. The city of Seattle takes public consumption seriously and has a distinct set of regulations in place. Simply put, the city prohibits the use of marijuana in public, which they define as any place in the view of the general public.
Consumption Laws:
Private vs. Public: Any privately-owned residence may allow the consumption of marijuana with the owner's consent. Consumers must be on private property and may not consume in public view, on the streets/sidewalks, or around any places of employment.
Hotels/Restaurants: Cannabis consumption must follow the same Smoking in Public Places Law as tobacco.
National Parks/Land: Cannabis is still federally illegal. Consumers are prohibited from consuming in national parks, navigable waters, or state parks.
Public consumption laws are constantly stooping cannabis tourists. Seattle's stance on public consumption makes it very difficult for tourists to consume cannabis legally. Nevertheless, a few phenomenal cannabis enthusiasts have opened their doors to the marijuana community. For those eager to plan a cannabis vacation, try booking a stay with one of these three marijuana-friendly hotels near Seattle. While all are a bit different, each one provides a special and unique cannabis experience!
The Winston House
Consumption Policy:
Welcomes cannabis consumption in any of the outdoor portions of the home.
Closest Dispensaries:
A Greener Today – 5209 Martin Luther King Jr. Way
Ganja Goddess – 3207 1st Avenue
Diego Pellicer – 2215 4th Avenue
The Winston House is an elegant, welcoming, and friendly bed and breakfast hosted by the wonderful Sebastian DeRosia. While it is easily one of the best marijuana-friendly hotels in Seattle, there is so much more to The Winston House than consuming cannabis. Not only is the house itself a unique and comforting home, but it is conveniently located to make for a classic cannabis vacation in Seattle. It's a quick drive to some beautiful hiking and backpacking adventures; plus, it's only a 12-minute drive to Downtown Seattle. The Winston House is the golden goose of marijuana-friendly hotels and is perfect for anyone who loves to smoke down on their vacation!
Along with being a marijuana-friendly hotel, The Winston House partners with Heylo Cannabis to provide cannabis education workshops to their guests. DeRosia, the host of the home, has nothing but love to spread and greets every guest with a big hug. The Winston House is not just another bed and breakfast. They are renowned for their premium customer service, quality rooms, and an overall pleasant experience.
*The Winston House has three available rooms and can be booked online or over the phone.

Tag Treehouse
Consumption Policy:
Guests may consume cannabis inside the treehouse and around the property. The host will even provide a vaporizer to those interested.
Closest Dispensaries:
Olympic Naturopathic Wellness – 14841 179th, Avenue Monroe, Washington
The Kushery Clearview – 18026 State Route 9B, Snohomish, Washington
The Tag Treehouse is glamping to the max! Located in the middle of Mother Nature, this stellar marijuana-friendly home is a true getaway. Derek Deidrickson built the Tag Treehouse with HGTV, and they focused on creating a rustic, yet modern treehouse with everything a person could need to thrive in the countryside. It's only 30 minutes away from Downtown Seattle and is surrounded by phenomenal hiking trails like Cascade Loop, Wallace Falls, and Cherry Creek Falls. The treehouse has one bedroom and only allows adults 21 and up. The fees are relatively affordable, and the hosts are all about cannabis consumption. There is nothing better than puffing down on some quality Washington cannabis in the middle of the forest!
* Book a night at the Tag Treehouse, here!
The Bacon Mansion
Consumption Policy:
Guests may not smoke inside but can smoke on the property on the courtyard.
Closest Dispensaries:
Uncle Ike's Capitol Hill – 501 15th Ave E, Seattle, WA 98112
Ruckus Recreational Cannabis – 1465 E Republican St, Seattle, WA 98112
The Bacon Mansion is a pet-friendly and marijuana-friendly hotel near Seattle. Located in Seattle's Capitol Hill neighborhood, just two blocks from the Broadway Business District, sits this quaint, 11-bedroom hotel. The stained-glass windows of this Edwardian-style building hint at the historical significance of The Bacon Mansion. In 1894, a large fire burned up the hotel's interior, but a large portion was retained. In 1985, the hotel reopened to excited guests. While they don't allow smoking inside the hotel, their comfortable courtyard is fair game.
Book a night at The Bacon Mansion, here!
For the best cannabis deals, head to the Leafbuyer deals page!