10 Discrete Cannabis Products for the Las Vegas Strip, or Anywhere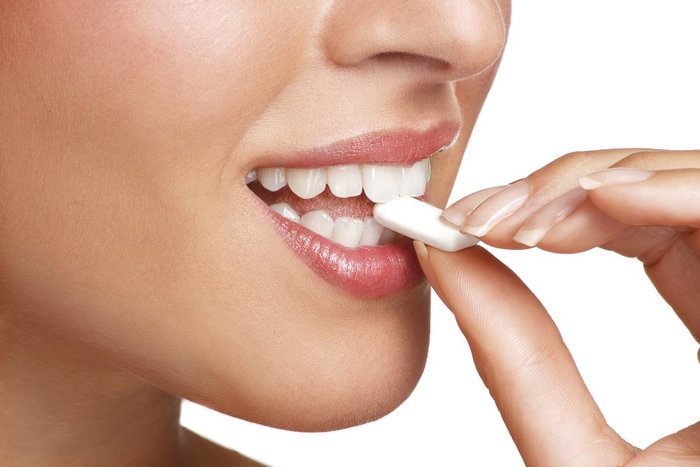 Thanks to Las Vegas, Nevada is a tourist hub in the United States. Even though the state has legalized the sale of recreational marijuana, public consumption is still illegal. That said, there are very few places that consumers are allowed to consume their cannabis legally. However, there are a few cannabis products that are perfect for on-the-go consumers. In particular, these discrete cannabis products are ideal for anyone walking along the Las Vegas Strip!
Top 10 Discrete Marijuana Products
Lay low and get high with these products.
Lucky Edibles: Flavored Mints
Lucky Edibles is a large cannabis vendor that specializes in THC-infused mints. Their flavored mints are available to any recreational consumer in Nevada and offer four different flavors. Lucky's flavor selections are spearmint, fruit punch, peppermint, and key lime. These infused mints are discrete cannabis products that are perfect for micro-dosing throughout the day. Their mints are 10mg of THC per mint and come in bottles of 10.
Evergreen Organix: Chocolate Chip Cookies
Evergreen Organix has a plethora of edible options that are discrete and tasty. The Chocolate Chip Cookies made by Evergreen Organix is crafted from scratch and infused with the highest quality cannabis. They come in 10mg, 25mg, and 100mg options and have a THC: CBD ratio. The 10mg Chocolate Chip Cookie is ideal for a baked day on the Las Vegas Strip.
Bloom Farms: Highlighter Plus Sativa Cartridge
Bloom Farms is a premium marijuana brand that is well-known for their line of cartridges. While any cartridge is a discrete cannabis product, Bloom Farms' Highlighter Plus Sativa Cartridge is perfect for the Las Vegas Strip. These cartridges contain 500mg of THC and typically test around 75 percent to 90 percent.
Korova: Mini Cookies
Korova is one of Nevada's premier cannabis edible companies. Their line of infused Mini Cookies is discrete, effective, and delicious. Korova's Mini Cookies come in 4 flavors; Double Chocolate (10mg THC/cookie), Ginger Chew (10mg THC/cookie), Vanilla Bean (5mg CBD & 5mg THC/cookie), Vanilla Bean (15mg CBD/cookie). All of these mini cookies are excellent products for the Las Vegas Strip!
Dixie Elixirs: Synergy Dew Drops
Tinctures are always ideal discrete marijuana products. Dixie Elixirs produces some of the best cannabis tinctures on the market. In particular, the Synergy Dew Drops are excellent for micro-dosing on the go without anyone knowing. Consumers have three flavor options: Cinnamon, Watermelon, and Vanilla. Each flavor has 100mg of CBD and 100mg of THC. This product is great for consumers who like to take small doses throughout the day.
Dixie Elixirs: Orange Awakening Mints
A day on the Las Vegas Strip takes some energy. That is why Dixie's Orange Awakening Mints are phenomenal for discrete consumption. Unlike many other edible options, these Awakening Mints are 5mg THC per mint. They come in packs of 20 mints. Not only does it allow micro-dosing, but it is one of the most discrete cannabis products possible.
Mary's Medicinals: Transdermal Patches
Infused patches are an extremely discrete cannabis product. They allow for micro-dosing throughout the day, are completely hidden to the public, and are long-lasting. While Mary's THC Sativa Patch is ideal for the Las Vegas Strip, they do also offer transdermal patches that are THC Indica, CBD, CBN, and THCa. Each single-dose pack is either 10mg to 20mg.
Matrix NV: Pax Era Collaboration Pod
MatrixNV is a stellar cannabis concentrate company. While their line of wax and shatter are great for packing into any vape pen, their Pax Era Pod is the perfect discrete product. Each pod contains concentrated oil from Matrix's personal marijuana strains. The cannabis oil is a CO2 extraction that provides a clean and smooth smoke.
Cheeba Chew: Chocolate Taffy
Cheeba Chew is one of the most famous cannabis brands on the market, and not just in Nevada. Their Chocolate Taffy is ideal for consuming discretely on the Las Vegas Strip. Each piece of taffy has around 8mg to 10mg of THC. Cheeba Chew also offers a CBD: THC taffy that provides a balanced high.
Mary's Medicinals: THC Vape Kit
Mary's Medicinals is well-known amongst medical and recreational consumers. Aside from their patches, Mary's makes an excellent THC Vape Kit that is perfect for consuming discretely. Its high-tech battery and cartridge make for a smooth smoke. Plus, it usually tests as high as 80 percent to 85 percent THC.
Check out more cannabis products, here!