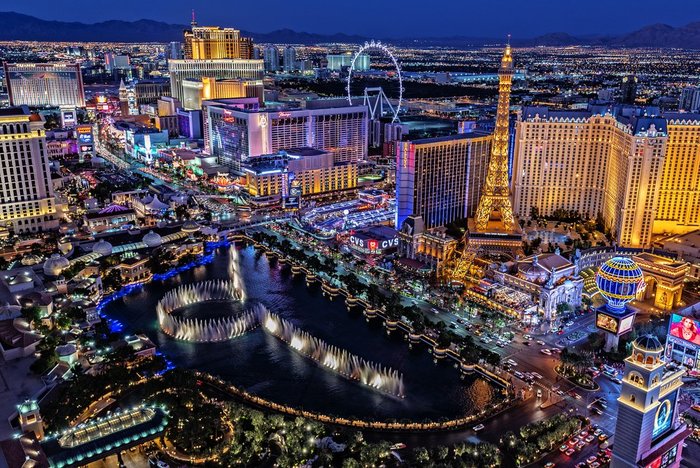 Nevada is home to 3 million residents and approximately 55 million tourists annually, most spending their time in Las Vegas. While the state has maintained its own popularity with bright lights and gambling, legalizing marijuana in Las Vegas just gave the state a serious financial boost.
Quite the Build-Up
Anticipation for legal marijuana in Las Vegas was always high. Nevada Governor Steve Sisolak estimated in May 2017 a $100 million taxable profit from the legalization of marijuana would be made in the first year. Revenue from current and potential tourists only heightened the future financial opportunity for the state. As the days before marijuana legalization ticked by, projection of marijuana sales in Las Vegas saw a continual increase by officials. By June 2017, an estimated $500 million was said to be added to the annual budget by 2020.
Approximately 60% of the sales in Las Vegas of marijuana would come from tourists.
With Las Vegas being ground zero in the state, it's clear that Nevada and legalized marijuana go together perfectly, creating a new saying:
Those who stay in Las Vegas, blaze in Las Vegas. 
Bye Bye, Colorado
Sales and profits from Las Vegas marijuana soared in the first few months of legalization. States like Colorado are still catching up with their revenue. Despite the widespread speculation, no one really hit the mark with Nevada's sales intake. Who could believe that their sales would soar past Oregon, glide past Washington, and step on Colorado's head?
But they did.
Only a few days into July, the estimated profit had jumped to approximately $630 million in sales by 2020. By the end of July, they had already made $27 million, with $3.5 million in taxes. This has exceeded Colorado's sales, which, until now had remained supreme. Other legal states are currently no match.
As was told by many news sites, people were lined up ready to purchase. It is anticipated that there would be a large consistent flow for the next few years. All of these results do not count the sales of medical marijuana.
As of the end of February 2018, almost $200 million has been added to the state's annual fund. October is winning in the monthly sales category with about $40 million in revenue. It is hard to say which month is strong enough to beat the reigning champ.
To add to the good news, during the month of November, Nevada saw a decline in sales, which ended the consecutive record-breaking months.
Calm down.
Each month has shown a jump in sales, leaving the month before in its dust. November didn't make the cut. 
Wait for it.
But it did exceed the anticipated revenue by $11 million. 
A little anticlimactic, but it got the point across. 
While we're excited about Las Vegas marijuana sales and the state's new direction, let's remember that there is always a gray side to everything. It is nothing to really worry about, but it may make your trip a little longer than usual.
Where Did My Weed Go?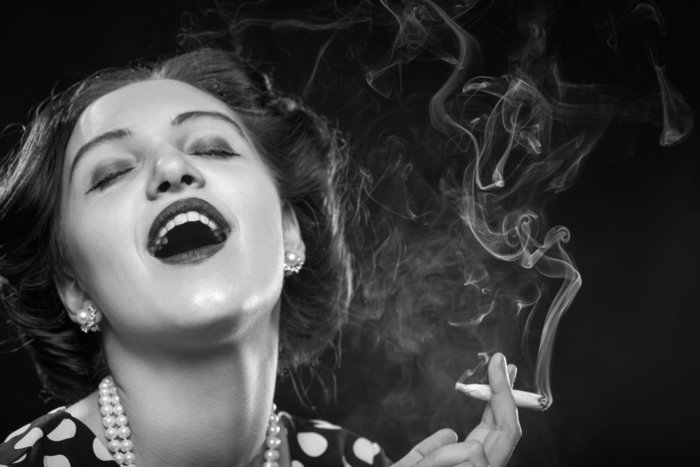 Because of the current sales, many people in the industry are worried about shortages around the state. Unlike Colorado, cultivators are not that easy to come by.
At first, based on the actual sales from Nevada dispensaries, industry employers had anticipated that the shortages would only affect sales for a few months. Recently, they upped the sales effect from the shortages to two years, hindering Nevada's dispensary sales.
But don't think officials haven't had any accountability in the possible sale decline. State regulators have yet to approve wholesalers, which currently are supposed to be in the alcohol business. At least for the first 1 ˝ years.
Oh, the irony in this: Alcohol wholesalers are in charge of selling marijuana to the consumers that are already cutting alcohol sales by 15% in other legal states. Those who can't sell death anymore must find another way to profit.
What to Do with All That Money
Never forget about the benefits marijuana in Las Vegas offers with this amount of revenue. This desert still has its "rainy days."
People are probably wondering where all of this money is going. Well, I can tell you that some of it goes back into the cannabis industry. But the 35% tax revenue already has a destination in mind. Some argue, however, that a percentage of the revenue is going in the wrong direction.
Prior to its legalization, areas such as Clark County were facing an education financial crisis. The district, run by superintendent Pat Skorkowsky, announced a hiring freeze, cutting the budget by $70 million to $80 million last year. While some officials are pointing fingers at the deficit, others are wondering why there's some held in a "rainy day" fund when it is already pouring on education.
The governor of Nevada is concerned that tax revenue from marijuana sales, which were promised to support education system reform, are being put to work somewhere else. The hope is this discrepancy will be fixed as Nevada's surge of sales continues. The unexpected revenue should help.
It is understandable why Colorado had the most sales revenue prior to Nevada's legalization. But even with the state's high expectations, especially with about 55 million traveling to points like Las Vegas, the marijuana business still took off like an Olympic race, surpassing the wildest predictions of even its own officials.