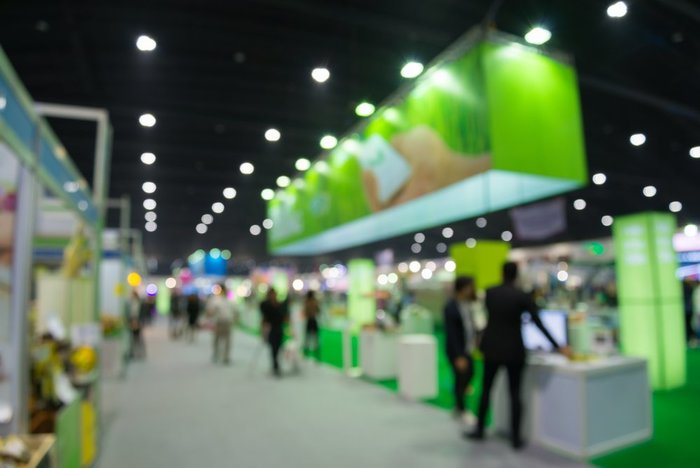 What happens when you gather a bunch of successful stoners in one big convention center? The Champs Trade Shows! Since 1999, Champs has been hosting the best business-to-business counterculture trade show on the planet. Hundreds of cannabis industry businesses gather under one roof, spreading the word about their products to thousands of visitors. The 38th, upcoming Champs Trade Show in Las Vegas will take place July 17-19, 2018. 
What Can I Expect?
A whole lot of fun!
The Las Vegas show is hosted in the city's Convention Center, and it occupies a full exhibit hall. For context, that's enough room to fit the more than 800 booths estimated to be there. Vendors will be doing product demonstrations, as well as raffles, and there will be cash giveaways every hour. That's a whole lot of shots at free money!  
Champs helps promote smaller, artisan-driven businesses by offering their ArtiZen program. This allows artists who produce one-of-a-kind items to receive discounted pricing, so expect to see a lot of unique, handmade products out there.  
Above all, expect an exciting, collaborative atmosphere. Champs is a chance for people in the cannabis industry to meet each other and have a good time in the spirit of collaboration.  
What Are the Rules?
Sadly, the number-one rule is no smoking or consumption of cannabis on premises, despite Nevada's status as a legal weed state. Oddly, you can avoid this rule if the consumption is a "demonstration," so don't be surprised if you do see some folks flouting the guidelines. 
No one under 18 can enter the show. You must show two forms of business ID to get in. Champs Trade Show is a B2B-only event, and as such is free to attend but closed to the general public.  
Who's Going to Be There?
Anyone who's anyone in the cannabis industry tries to get a spot in the Champs Trade Show. You'll see glass artists, vape companies, and purveyors of handmade products, like jewelry, art, and clothing.
The Champs Trade Show is an exhilarating opportunity for businesses to meet up with like-minded individuals and organizations that dedicate themselves to advancing the cannabis industry as a whole. It's the perfect place to build relationships, find new customers, and see what new and exciting products are up and coming in the market. Come see Leafbuyer at Champs for some awesome free swag. While you're there, learn about how working with Leafbuyer can help boost your business!