Go Behind The Scenes On These Las Vegas Marijuana Tours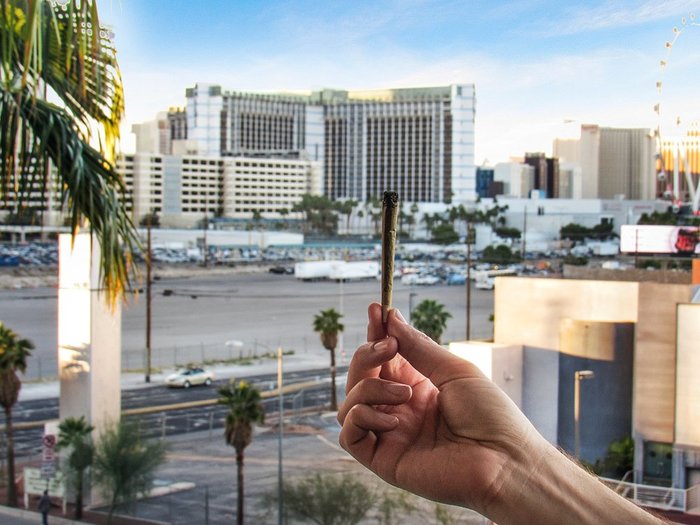 Ever since Nevada's recreational marijuana market started on July 1, 2017, cannabis tourism has flourished in the Silver State. Recreational pot laws enable adults over the age of 21 to buy cannabis and cannabis-infused products for recreational purposes. In particular, Las Vegas has bloomed into a thriving center for green tourism. With the backdrop of vibrant lights and colors, people can stay in 420-friendly rooms, visit luxury dispensaries, and take Las Vegas marijuana tours.
Although the law prohibits smoking on Las Vegas marijuana tour buses or vehicles, marijuana can be consumed in private residences or private buildings with permission from the owner. Las Vegas marijuana tours take people to cultivation facilities, dispensaries, head shops, and more. If you're interested in learning more about how cannabis is grown and harvested in the Sin City, consider these popular Las Vegas marijuana tour options on your next weekend trip.
Herbology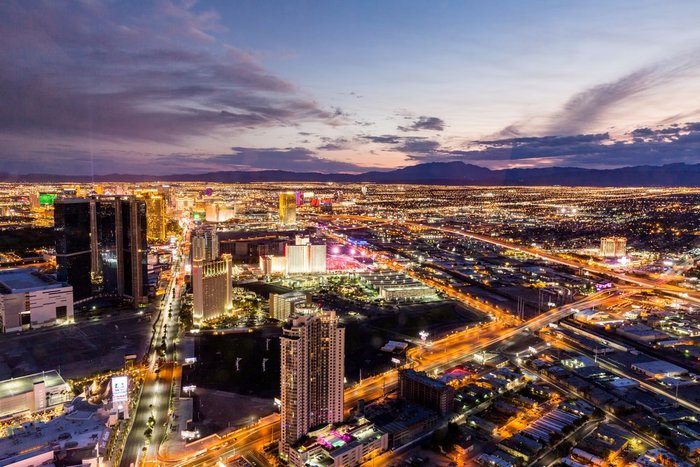 Herbology Tours takes people on a guided experience to learn how cannabis is grown, harvested, extracted, and packaged. Celebrate into the night on the Night Tours ($299 per group) where passengers are picked up in a luxury Mercedes car and embark on two hours of transportation to dispensaries, restaurants, sights, and nightclubs. Their VIP Tour ($200 per hour) takes riders on a private SUV, limo, or party bus to the facility where weed is grown and processed, as well as a visit to two dispensaries and food at Rolling Smoke BBQ.
Herbology Tours offers plenty of other Las Vegas marijuana tour options like their Beer & Buds Tour ($139) where riders visit local dispensaries and breweries. The Herbology 101 Weed Tour ($129) gives riders the chance to tour dispensaries and visit a marijuana kitchen, lab, and restaurant to learn more about the cannabis plant. They even offer an Airport Pickup Tour ($169 for up to 8 people) where they pick passengers up and take them on a tour to learn the cultivation process and take you to your hotel.
Cannabis Tours
If you're looking to get the full cannabis experience in Las Vegas, turn to Cannabis Tours for a peek behind the cannabis cultivation curtain. With tour services in California, Denver, Washington D.C., Boston, and Portland, Cannabis Tours can point visitors to cannabis events, classes, activities, hotels, and Las Vegas marijuana tours. The Sin City Cannabis Tour ($49 per person or $199 for private groups) offers riders party bus or limo options to transport them to limited access, 420-friendly spots.
The Grow Tour ($29 per person) gives marijuana aficionados exclusive access to an indoor growing facility where they can get a glimpse into how Las Vegas weed is grown. Other Las Vegas marijuana tour options include the Hop On Hop Off Cannabis Tour ($49 for a day pass) from 7 pm to midnight. Cannabis Tours offers airport pickup, vaporizer rentals, concierge services, and classes on painting, baking, magic, pottery, yoga, and skin care.
Las Vegas Dispensary Tours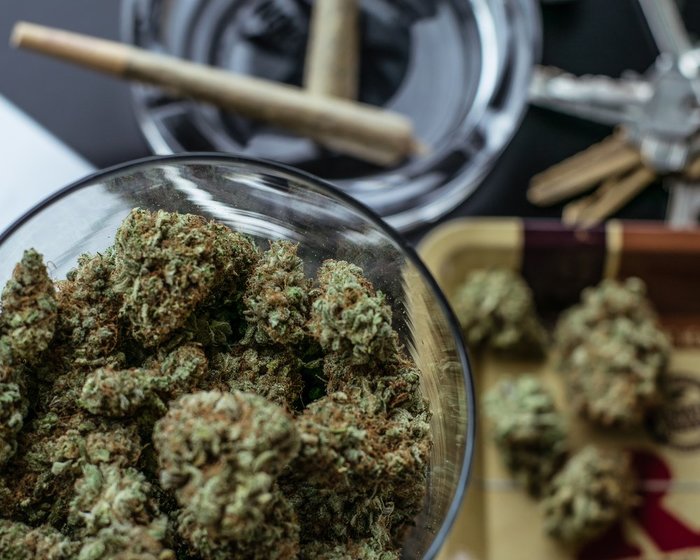 Las Vegas Dispensary Tours is another Las Vegas marijuana tour option with tons of ancillary offerings like transportation reservations, personal budtenders, marijuana education, and wedding officiants. The Original 420 Tour ($69.99) gives riders access to a 3D tour of a cultivation facility, as well as entry into three dispensaries and historical and strain information. The 3-hour tour begins at Exhale Dispensary and ends at the Sahara Avenue "green zone." There are four dispensaries within walking distance of the green zone.
The Private Las Vegas VIP 420 Tour ($399.99 up to 6 people) is a hands-on educational and customizable tour that takes you where you want to go. If you're a morning smoker, take the Wake 'N Bake Dispensary Self-Guided Tour ($60). If you need a ride from the airport, take the Fly High Las Vegas Airport Transfer Tour ($129.99) to take a ride to the Grove Dispensary and your hotel.
CannaBus
The CannaBus ($85) is operated by Ryde Transit and gives passengers a tour of the best dispensaries, cooking demonstration of edibles, a glassblowing show, complimentary beer and wine, and education into the marijuana cultivation process. The tour takes riders to Jardin Premium Cannabis Dispensary and Euphoria Wellness. Riders also take a tour of a production facility to learn how concentrates are made. Dispensary Tour ($50) options are also available.
The City of Lights has many 420-friendly rooms where you can stay to enjoy all of the cannabis-themed activities available. During downtimes, visit museums, shows, and local dispensaries to make your stay more fun. For more information, give these tour companies a call to meet your needs and customize your tour packages if you have large groups.
For the best cannabis deals, head to the Leafbuyer deals page!