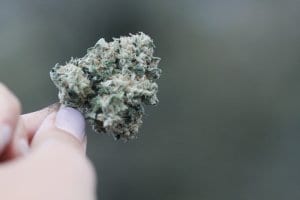 On November 8th, 2016, 55 percent of Nevada residents voted "yes" to recreational marijuana legalization, making them one of the eight U.S. states to allow legal recreational marijuana possession and usage for adults. However, Nevada's recreational marijuana law didn't go into effect until January 1st, 2017. Regardless, dispensary owners, marijuana producers and growers, and the state's government have been preparing for the significant boom that'll take place in the coming months and years. Specifically, according to theCannabist.co, Las Vegas alone drew in 40 million plus visitors last year. It's safe to say that Nevada's recreational marijuana program will be successful and accommodating to customers' needs and wants
State Marijuana Revenues
Not only will Nevada rake in millions from marijuana sales and taxes, but countless people will have the option to consume a safe, beneficial, and effective substance that can significantly improve their lives. As stated by theCannabist.co, based on estimates by Marijuana Business Daily, Nevada's recreational market could generate $75 million or more in marijuana sales in addition to an annual $450-550 million in the future.
Medical Marijuana in Nevada
Despite Nevada's approved recreational marijuana program, their medical marijuana program remains. The state medical marijuana law requires patients to have certain qualifying conditions, including but not limited to AIDS, cancer, PTSD, persistent muscle spasms, seizures, severe nausea, or pain, as noted by NORML.org. If an individual is eligible for a medical marijuana card, they're given the opportunity to legally possess 2.5 ounces and/or a maximum allowable quantity of cannabis-infused products, as also stated by NORML.org.
Furthermore, to medical marijuana patients' advantage, each individual's household can contain up to twelve mature plants, and they can cultivate specific strains that aren't sold at local Nevada dispensaries, according to NORML.org. However, there are limits on home cultivation in the instance that patients live within 25 miles of an operating licensed dispensary. Also, cardholders can have a legal caregiver, but only if they're older than eighteen.
Purchase and Possession
Moreover, Nevada's recreational marijuana program is what has received the most attention recently. By law, adults 21 years and older can legally possess up to one ounce of cannabis flower/bud or one-eighth of an ounce of cannabis concentrates like shatter, wax, and/or cannabis oils, as long as they show a form of identification, as noted by LasVegasSun.com. Per dispensary visit, Nevada adults can purchase the exact amount listed above. When purchasing marijuana products, though, individuals should know that all dispensaries only accept cash, because no banks want to be a part of this industry while marijuana remains a federally illegal substance.
Additionally, although a recreational legalization program is in place, Nevada state officials and cannabis vendors have been encouraging medical marijuana patients to continue making medical purchases. The reason for this is because the prices for various marijuana products could be as much as 20 percent lower for medical cardholders than for recreational customers for the same exact products, according to estimates of Nevada dispensary owners.
At the point of sale, customers can make their purchase as a recreational buyer, or they can show their medical marijuana card to the cashier to receive an estimated discount of 10-20 percent off, according to LasVegasSun.com. Thus, if you have a medical card or if you're eligible for one, consider this option.
On the same note, small changes were made to Nevada's medical marijuana program, including the reduction in the yearly cost for a medical marijuana card. Also, Nevada's requirement for a doctor recommendation note per patient was altered, and now medical cardholders don't have to pay an annual fee for renewing their card, as mentioned by LasVegasSun.com.
Consumption Laws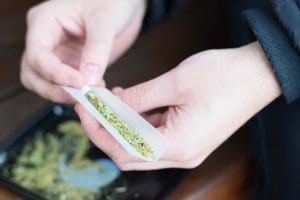 Regarding where you can legally consume marijuana, the options are limited. As long as an individual is on their own private property or on rented property in which the use of marijuana is permitted by the owner, the individual can use marijuana anywhere in Nevada. All public places like campgrounds, parks, national forests, casinos, and bars/clubs are off-limits when it comes to marijuana usage, and if users don't follow these rules, they can receive a fine of up to $600, according to ReviewJournal.com.
Similar to other state marijuana laws, driving while high is and will remain illegal, and people who do so can receive a DUI. According to ReviewJournal.com, Nevada's law states that it's illegal to drive with certain levels of marijuana in a driver's system, and this can be checked through blood tests or urine samples. But lately, Nevada and other U.S. states have been working on devising a more accurate form of checking marijuana levels.
"Early Start" Program
Moreover, recently, Nevada underwent an "early start" program, in which the state's medical marijuana producers began growing, harvesting, and selling the plant's yields for recreational usage six months prior to the start of official recreational sales. This "early start" program was modeled after a similar program implemented by Oregon back in 2015, as noted by ReviewJournal.com. According to Nevada's Senator Tick Segerblom, the purpose of the program is to help dispensary owners become aware of any possible kinks that may come up and find ways to work them out before official sales begin.
Nevada's early start program will run from July 1st of this year until January 2018, according to theCannabist.co. The state permits any licensed, operating medical marijuana businesses "in good standing" to sell recreational marijuana until the early start program ends.
Overall, the future of Nevada looks bright, especially due to its implementation of progressive medical and recreational marijuana laws, which will continue to draw in tourists, visitors, and other out-of-state-residents for years to come.
To learn how to get a medical marijuana card in Las Vegas, check out the article below:
How to Get a Medical Marijuana Card in Las Vegas
To further inform yourself on the legality of marijuana and legalization details in Nevada, read the article here:
Marijuana Law and Legalization in Nevada
Article by: Nicole Skrobin