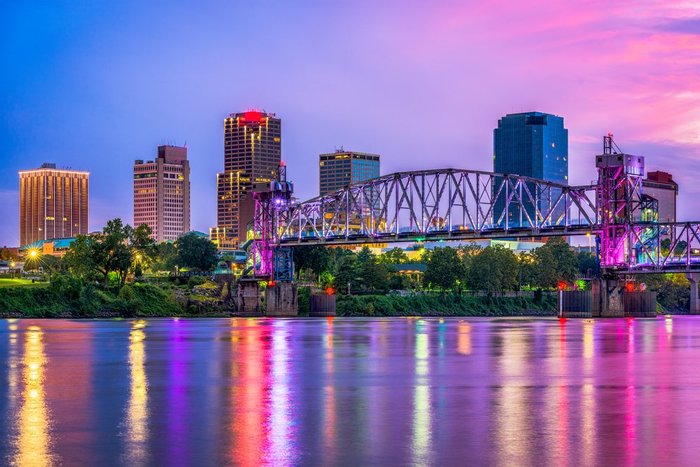 Arkansas's medical marijuana program has had some trouble getting started, but consumers, retailers, and cultivators are hopeful that the program's implementation is near. The Natural State's residents voted to legalize medical marijuana in 2016 and, since then, legislative gridlock has caused delay after delay.
Residents and out-of-state medical cardholders will soon be able to buy marijuana flower and other cannabis-infused products to treat a lengthy list of qualifying medical conditions. Arkansas made history by becoming one of the first states in the Southeast to legalize medical cannabis, but that momentum slowed down dramatically.
Arkansas' Medical Marijuana Legislative Battle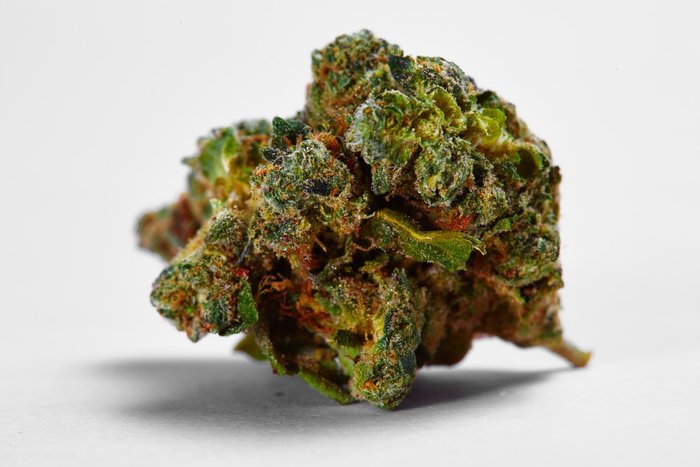 One of the most recent attempts to legalize medical marijuana in Arkansas came in 2012. The measure narrowly lost with a vote of 51.44% against and 48.56% for medical marijuana laws. On November 8, 2016, the Arkansas Medical Marijuana Amendment, also known as Issue 6, passed with a 53% majority vote.
Under this new medical marijuana law, individuals can use, possess, or distribute medical cannabis if they are a qualifying medical cardholder. In order to receive a medical marijuana card in Arkansas, individuals must get a certification from a licensed physician. Medical patients can consume in their home, but not grow their own medicine.
After the amendment passed, Arkansas legislators began crafting a comprehensive program, but with painfully slow results. In March 2018, a judge ruled that the licensing award process violated the state's constitutional amendment on medical marijuana, but a Supreme Court decision reversed the decision.
Arkansas Medical Marijuana Commission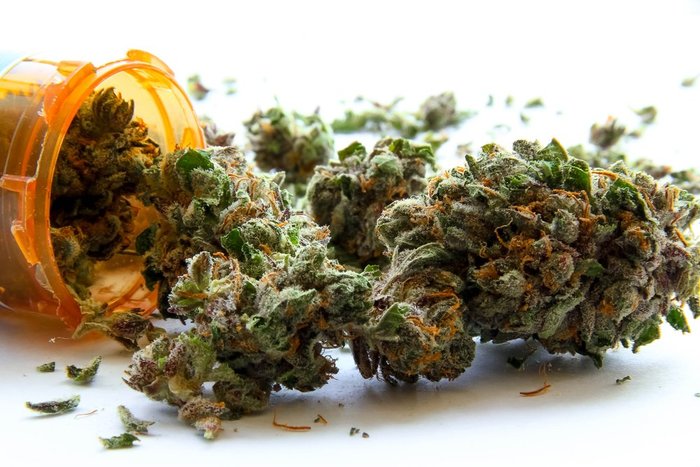 The Arkansas Medical Marijuana Amendment gave the Alcoholic Beverage Control Division power to create the regulations for the operations and licensing of cultivation facilities and dispensaries. The Medical Marijuana Commission consists of 5 members:
2 appointed by the President Pro Tempore of the Senate
2 appointed by the Speaker of the House of Representatives
1 appointed by the Governor
Most members of the commission have been hesitant to implement the program, which has caused the aforementioned delays. In fact, Arkansas is the last state, of the states that legalized medical marijuana, to implement their program. Fortunately, the commission has issued 5 cultivation licenses and 32 dispensary licenses.
Medical Marijuana Application Process
In order for Arkansas residents to get a medical marijuana card in Arkansas, they must first register with the Arkansas Department of Health online. Patients and caregivers are required to pay a $50, non-refundable, fee to complete the application. Designated caregivers must also pay $37 for a background check. An Arkansas medical marijuana card is valid for 12 months from the date it was issued. Members of the National Guard or United States Military can't apply.
Designated Caregiver
A designated caregiver must be at least 21 years of age and have no prior conviction of excluded felony offenses involving violence or controlled-substances. Parents of minors under the age of 18 can apply to be designated caregivers for their children.
Medical Marijuana Possession and Use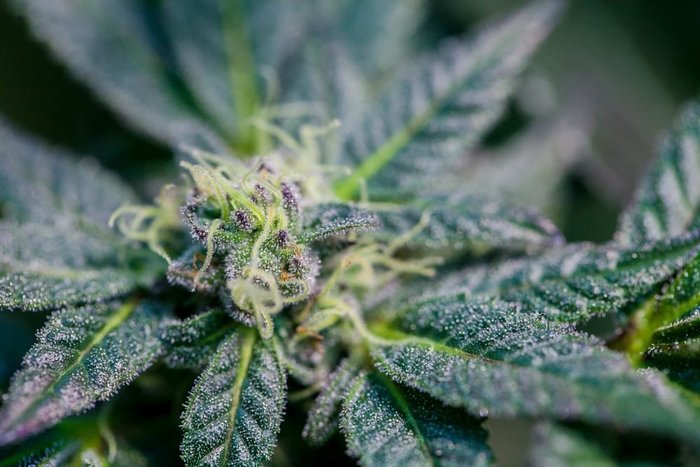 Arkansas' medical marijuana consumers are allowed to buy 2.5 ounces of "usable cannabis material" every 14 days. Usable material includes seeds, stalks, roots, dried leaves, flowers, vapors, oils, and waxes. The weight limit does not include ingredients other than cannabis used to make cannabis-infused food or drinks.
Legal Protection for Consumers
Like some medical marijuana programs, Arkansas provides a framework for protecting legal medical marijuana use. For example, schools, employers, and landlords can't penalize individuals for their medical marijuana status, although landlords can prohibit smoking in some cases. Additionally, individuals entitled to custody or visitation of minors can't be denied custody due to their medical marijuana patient status.
Out-of-State Cardholders
Out-of-state individuals can't apply for an Arkansas medical marijuana card, but they can use an equivalent card from their home state, territory, or commonwealth to buy and possess medical cannabis. Arkansas rules state that out-of-state medical marijuana cards have the same power as an Arkansas card if they have a qualifying medical condition.
The Nitty Gritty of Arkansas Regulations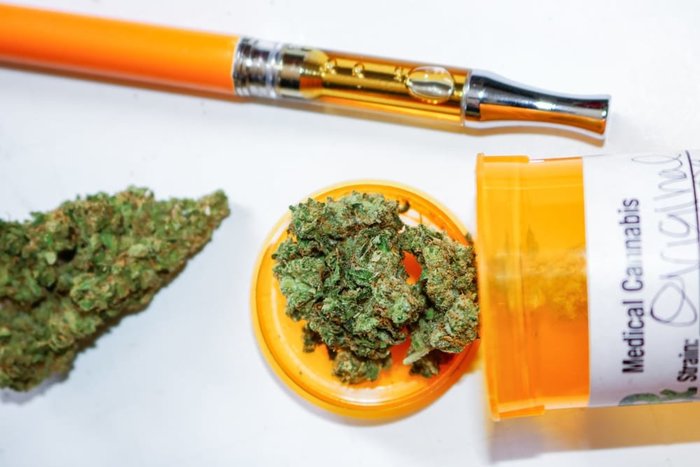 The Arkansas Medical Marijuana Commission is required to license at least 20 dispensary locations, but no more than 40. The commission must issue at least 4, but no more than 8 cultivation facility licenses. In order to give all resident medical consumers equal access to medical marijuana, Arkansas divided their state into 8 zones. Each zone can have no more than 4 dispensaries.
Only individuals who have resided in Arkansas for the previous 7 consecutive years are allowed to apply for a license. Additionally, 60% of individuals that own interest in the operation must adhere to the residency regulations. Dispensaries are not allowed to be within 1,500 feet of a school, church, or daycare center. Cultivation facilities must be at least 3,000 feet from these facilities.
Cultivators are restricted to growing or possessing up to 50 mature cannabis plants at any one time. Dispensaries will be able to deliver between the hours of 9:00 am and 7:00 pm.
Lab Testing
Arkansas' medical marijuana program will require marijuana grown in the state to be tested by an accredited third-party laboratory for the following:
Microbiological contaminant
Solvents
Moisture content
Cannabinoid concentration
Heavy metals
Taxes
All revenue from medical marijuana will be subject to state and local taxes with a tax distribution model for government programs as follows:
5% for the Department of Health
2% to the Alcoholic Beverage Control Enforcement Division
1% to the Medical Marijuana Commission
10% to the Skills Development Fund
50% to the Vocational and Technical Training Special Revenue Fund
30% to the General Revenue Fund
Edibles
As the medical marijuana program nears implementation, the Arkansas Senate passed a couple of bills limiting the sale of certain edibles and marijuana advertising. According to the rules, medical cannabis can't be sold as a cartoon character or in "familiar" foods like brownies or candy. The rules do not restrict the use of homemade edibles.
Advertising
Advertising restrictions passed unanimously in the Senate. Regulations require marijuana advertisements to include health risk statements in their ads. Additionally, marijuana retailers can't advertise near schools or in TV, radio, print or internet where the audience is over 30% children. Retailers are also prohibited from advertising with medicine-related symbols like a cross of any color, a caduceus, or any other healthcare-related symbol.
Decriminalization
Before medical marijuana became legal in Arkansas, cities in the state passed voter initiatives to decriminalize or make marijuana possession a low priority for law enforcement. The city of Eureka Springs passed such a law in 2006. In 2008, Fayetteville passed a law making marijuana-related offenses "the city's lowest law enforcement and prosecutorial priority."
Across the state, recreational possession of marijuana is illegal. Getting caught with 4 ounces of weed without a certified medical card is a misdemeanor that could land a person in jail for one year and have to pay a fine of up to $2,500.
Arkansas medical marijuana cardholder count has shot up to nearly 10,000 patients as of late March 2019. Medical cards were sent out in February and the dispensaries are set to receive medical cannabis in just a few short weeks or less. It's been a long time coming, but at least the wheels are moving forward with the much-anticipated Arkansas medical marijuana program.
For the best cannabis deals, head to the Leafbuyer deals page!