Which U.S. States Accept Out-of-State MMJ Cards?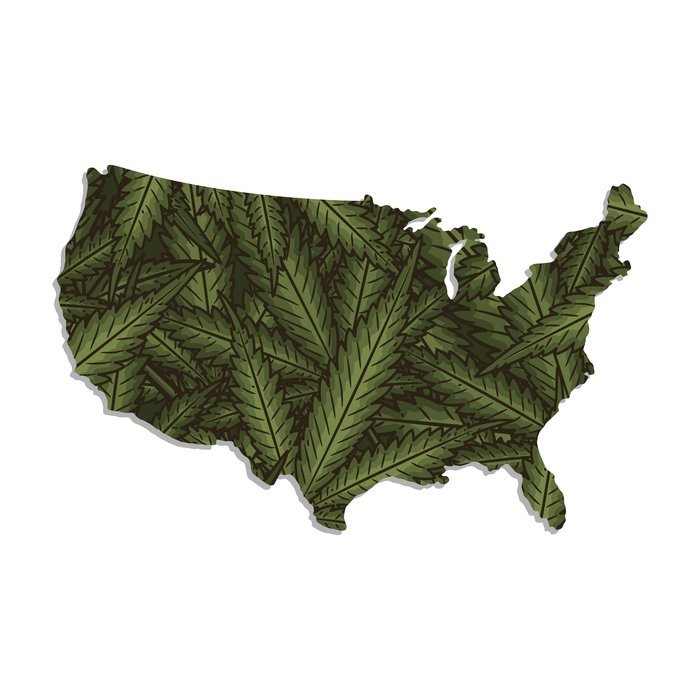 Unlike traditional individuals taking pharmaceutical, medical marijuana consumers face a dilemma every time they travel. Fortunately, some states have recognized the problem and have started to recognize out of state medical marijuana recommendation to help accommodate traveling medical cardholders. In legal terms, this is known as "reciprocity".  Be aware though, your card may not come with as many benefits as it does at home.
Although individuals taking opioid can travel with a small pharmacy of potentially lethal drugs, marijuana, whether prescribed or not, is not allowed to cross state lines or fly in airplanes.  This can create hassles and severe penalties for medical marijuana consumers who attempt to travel with their chosen method of medication.
Medical marijuana is available in 29 states in the US, yet airports are still considered federal property and all forms of cannabis products are prohibited. Medical cannabis produced in one state is not allowed to cross borders into another state either.  Despite the risks, many medical marijuana consumers may choose to travel anyway or purchase illegally once they arrive.
Others, not so willing to risk breaking the law, may feel confined to their home state.