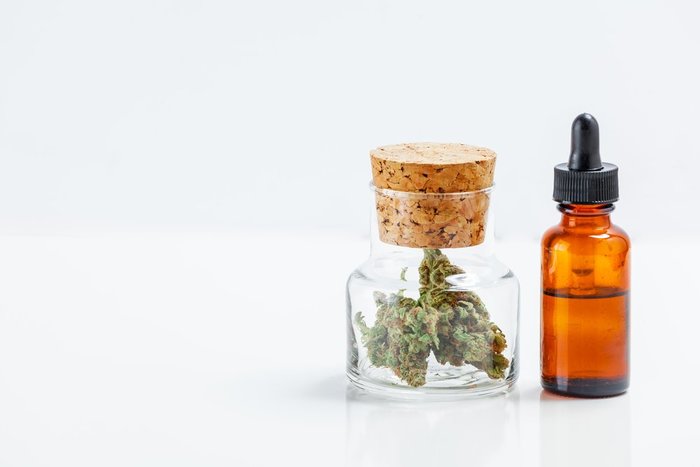 Some states have adopted clearly defined provisions protecting medical marijuana cardholders from wrongful termination due to their off-duty marijuana use. Certain jobs in health and safety have reasonably stringent rules on medicinal marijuana use. Despite the crackdown on marijuana at work by some employers, changing attitudes of legislators and employers aim to protect medical patients.
Drug Testing Enforcement in Medical Marijuana Programs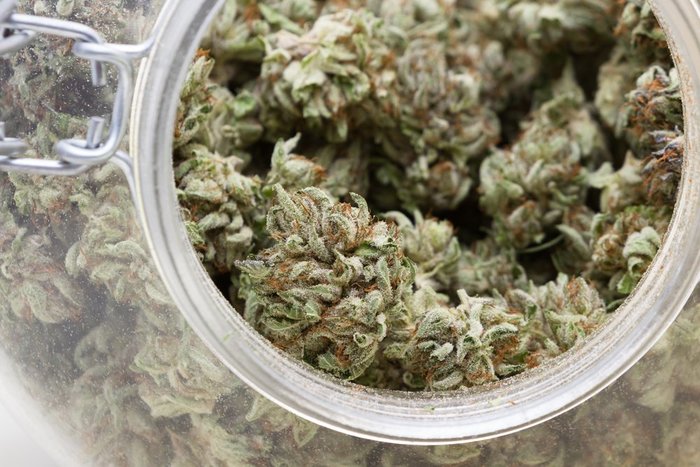 States with medical marijuana programs have struggled with drug testing enforcement for employees who are medical marijuana patients. Individuals that use medical marijuana to treat their qualifying medical conditions traditionally use tetrahydrocannabinol (THC) as an adjunct treatment option. THC can stay in the body for days or even months, depending on the frequency of use and other factors.
Employers with a zero-tolerance policy on any type of drug use may terminate an employee due to a failed drug test. Employees who are not actively medicated can test positive for THC, which brings up a host of legal issues. Workers often get penalized or fired for a positive THC test, even if the employee used marijuana on their own time and was not high at work.
Oregon
In 2010, the Oregon Supreme Court ruled that Oregon employers do not have to accommodate medical marijuana at work in the case of Washburn v Columbia Forest Products, Inc. Anthony Scevers, a drill press operator, was terminated by Emerald Steel after he revealed his medical marijuana use for anxiety, nausea, and stomach cramps.
Scevers filed a complaint with the Oregon Bureau of Labor (BOLI) and Industries stating that Emerald Steel had failed to accommodate his disability. While BOLI and an Oregon Court of Appeals ruled in favor of Scevers, the Oregon Supreme Court reversed the decision stating that medical marijuana use was not a reasonable accommodation since Scevers could treat his condition with prescription medication. In this case, he was not considered "disabled."
Washington
Similar court rulings favoring employers have also been seen in Washington. In Roe v Teletech Customer Care Mgmt, the Washington state Supreme Court ruled that an employer may fire a worker for their medical marijuana use, even when off-duty and in possession of a medical card. The plaintiff "Jane Roe" sued under a pseudonym to protect herself from federal prosecution.
After being offered a job as a customer service representative by TeleTech, Roe disclosed her medical marijuana use for migraines from chronic pain, nausea, and blurred vision. The offer was contingent on a negative drug test. Roe tested positive for THC and TeleTech fired her since their drug policy did not exclude medical marijuana.
New Jersey
Recently, a New Jersey court of appeals reopened a case of a funeral director who was terminated for his medical marijuana use. Justin Wild uses medical marijuana as a complementary treatment option for cancer. After getting in a car crash in May 2016 while at work, he was taken to the emergency room where he informed the doctors of his medical marijuana use.
While he was not at fault for the accident, Wild's work-related event was disclosed to his employer. He had to take a drug test and was promptly terminated for failure to report drug use that could affect his ability to perform his duties. Wild filed his suit in 2017 against the funeral home. New Jersey's Appellate Division ruled in favor of Wild claiming that employers can't discriminate against a disabled employee who uses medical marijuana to treat their disability when not at work.
Varying rulings in New Jersey conflict with this decision. For example, a case in Camden ruled that an employer was not required to accommodate a forklift operator's medicinal marijuana use. A judge in Newark dismissed a wrongful termination lawsuit for an accountant who used medical marijuana for his back pain. Currently, New Jersey's medical marijuana laws do not require employers to accommodate medical marijuana at work.
Arizona
A case in 2016 took a more employee-friendly stance when Walmart fired a medical marijuana patient due to a failed drug test for cannabis. An Arizona judge ruled that Walmart had discriminated against the medical marijuana patient. After 8 years working for Walmart, Carol Whitmire was fired because she treated her arthritis, shoulder pain, and sleeping problems with cannabis.
Whitmire was injured at work when a bag of ice fell on her hand while moving bags in a freezer. Walmart's policy requires that urgent care visits are followed by a drug test. Whitmire told human resources about her medical marijuana status and was suspended and fired after testing positive for THC.
This decision clearly acknowledged that the presence of THC did not indicate recent use or impairment during the time of the incident. District Judge James A. Teilborg stated that positive results for a urine test did not indicate Whitmire was under the influence. Arizona's medical marijuana laws protect employees from being discriminated at their place of employment, but not if they consume cannabis on-the-clock.
Connecticut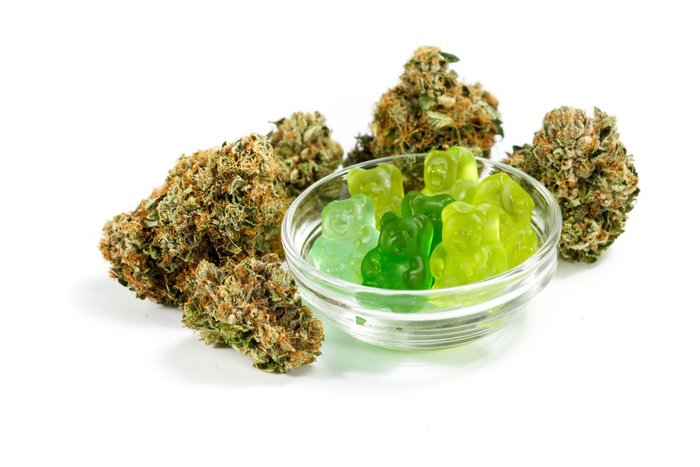 Other courts across the country are also taking the sides of employees. In Connecticut, a federal judge ruled that a nursing home had violated the state's medical marijuana laws when they fired Katelyn Noffsinger for testing positive for marijuana. Bride Brook Nursing & Rehab Center revoked an employment offer when Noffsinger failed her pre-employment drug test.
Connecticut's medical marijuana laws state that employers are not allowed to refuse to hire, fire, or penalize an employee based on their status as a medical marijuana patient. Employers, however, can discipline employees for using marijuana at work during work hours. The nursing home cited the Drug-Free Workplace Act (DFWA), but the court stated that the DFWA does not apply to patients using medical marijuana outside the workplace.
Michigan
Under Michigan law, "employment relationships are terminable at the will of either party." In 2017, the Lansing Board of Water and Light rescinded an employment offer to Angela Eplee after failing a drug test for marijuana despite being a medical marijuana patient. The Board, however, denied basing their decision on the drug test.
Eplee's case was dismissed because Michigan's law states that employment contracts could be withdrawn at any time. The Court of Appeals stated that Eplee could not use Michigan's medical marijuana law to claim discrimination.
New York
New York's councilmembers are working tirelessly to pre-emptively tackle the legal issue of medical marijuana protections from employers. New York's City Council's Progressive Caucus plans to introduce a bill that would prevent employers from testing most workers for THC. Safety-sensitive jobs in law enforcement or sites that use heavy machinery would be exempt.
Councilman Donovan Richards is also introducing a bill that would end drug testing for THC on individuals on probation. In an effort to reduce the prison population. Currently, the bill has support from former probation officers and a district court judge.
Another bill hopes to protect parents from getting their kids taken away by child protective services. Public healthcare use requires screening for drugs. If a parent tests positive for THC, they could lose custody of their children.
Employers must reconsider their drug testing and screening policies in states when dealing with laws regarding marijuana at work. A growing number of employers are loosening their policies on medical marijuana use by employees. While there are a host of other employment issues when it comes to medical marijuana use, policies are relaxing to allow patients to consume when they're not at work.
For the best recreational or medical marijuana deals, head to the Leafbuyer deals page!