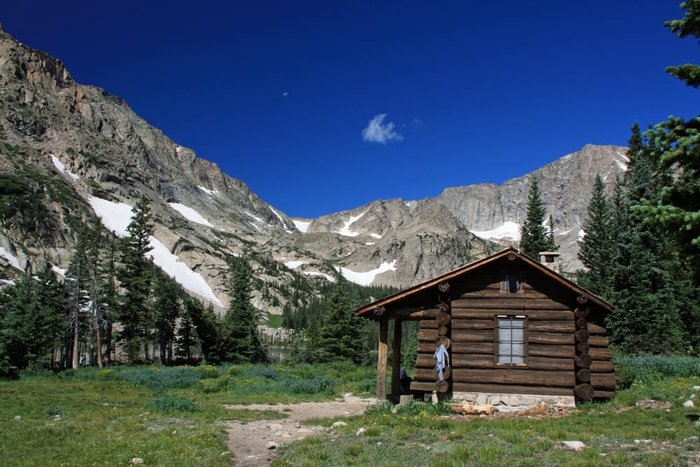 The state of Colorado was a primary tourist location far before marijuana legalization took place. The growth of Colorado's marijuana industry has done nothing but increase the number of tourists flooding into the state. It doesn't matter what season, Colorado is always a great place to take a vacation. In the winter, it's all about hitting the slopes and exploring mountain towns while puffing on some fire Rocky Mountain cannabis. The summers attract all sorts of tourists to the mountains for serious hiking, rock climbing, canoeing, and even some fly fishing.
People come to Colorado for the mountains and getting to shop at a retail dispensary freely is undoubtedly a nice plus. The only problem is that it's still tough for tourists to find a legal place to consume their cannabis. Most hotels don't allow any form of smoking indoors, and even most Airbnb's still prohibit the consumption of marijuana in the home. Luckily, there are a handful of 420-friendly cabins in Colorado perfect for a mountain vacation
Pinecone Hollow Cabin – Average of $70 per Night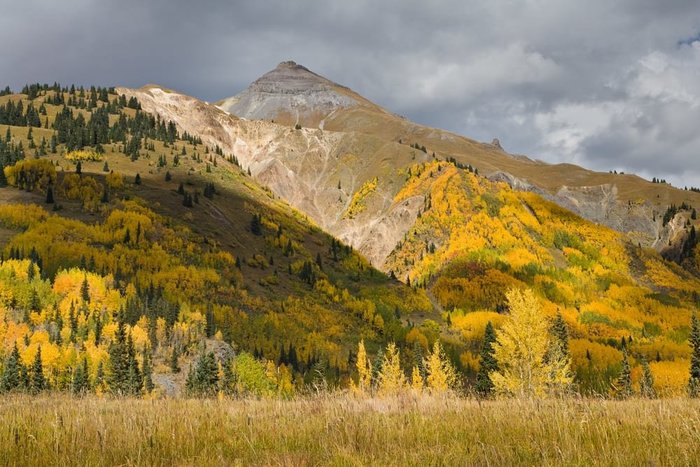 Surrounded by dense pines and nothing but nature, the Pinecone Hollow Cabin is an ideal 420-friendly getaway. The cabin is located near Larkspur, which falls between Denver and Colorado Springs. The hosts of the home have stellar ratings, and they go above-and-beyond for their guests. Unlike many other 420-friendly cabins, Pinecone Hollow allows for the consumption of cannabis indoors. All they ask is that no guests puff down in the individual bedrooms.
Extra Perks:
Low-Speed Wi-Fi
Off the Grid (No Cell Service)
Gas BBQ
Pet-Friendly
Some Food Supplies
Fire Pit (Seasonal)
On top of being a warm and welcoming cabin, it's centrally located for tourists. Denver is only 40 minutes away, as well as Colorado Springs. Both cities have a ton of quality restaurants, craft bars, marijuana dispensaries, and chill nightlife. If the mountains are where you want to be, it's only a quick drive west to engulf yourself in the Rocky Mountains. From hiking or skiing to just exploring local mountain towns, it won't be a problem filling the days with plenty of Colorado activities!
SKOL Ranch: Mountain Retreat – Average of $65 per Night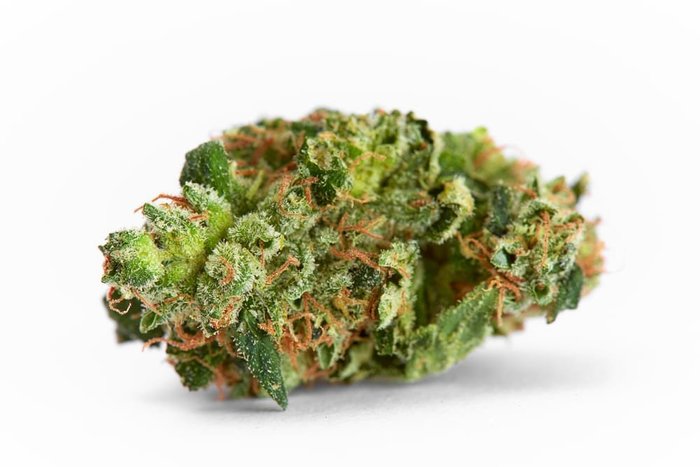 Hidden away in Florissant, Colorado, is SKOL Ranch. You'll get a true Colorado experience staying at high elevation, surrounded by beautiful views, trees, and nature. The property is very secluded, but there's no shortage of hikes and scenic walks to take. The hosts are MMJ patients themselves and they allow onsite consumption. However, they will require ID proving everyone in your party is at least 21. The hosts have a deep love for Colorado that they love sharing with guests. From disc golf to hiking to enjoying the wildlife, you'll find no shortage of peaceful activities here.
Extra Perks:
Two hours from Denver, One hour from Colorado Springs
Rustic Tiny House
TV with DVD player
Wi-Fi
Limited Cell Service (to really decompress)
Private Entrance and Living Room
Pet-Friendly
Holloway Cabin – Average of $350 per Night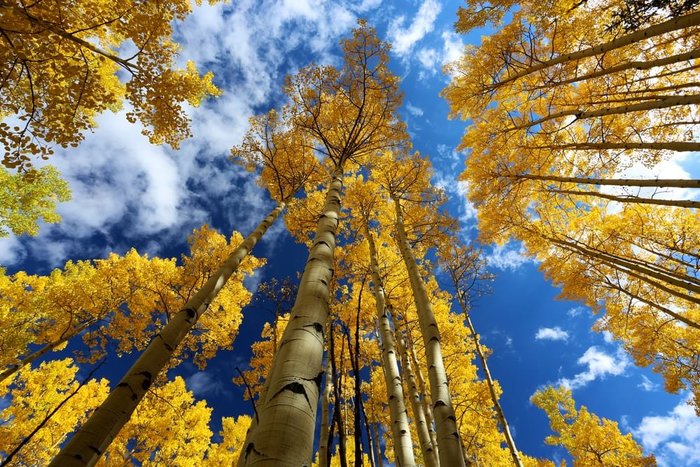 Located in Buena Vista, Colorado is a quaint, homey, and rustic 420-friendly cabin. Holloway Cabin sits directly alongside a creek and even has its very own private hot spring. It fits up to 6 guests and has three bedrooms with one bathroom. It's entirely engulfed by nature and just minutes away from a variety of mountain activities. After knocking out a few hiking trials or ripping it on the slopes, roll up a couple of joints and relax in the euphoric hot springs.
Extra Perks:
Indoor Fireplace
Hot Tub
Full Kitchen
Full Patio
Basic Food Supply
Boulder Classic Cabin Nestled in the Pines – Average of $500 per Night
Right on the foothills of the Rocky Mountains is a hidden cabin nestled deep into the pine trees. While there are no crazy views, it's one heck of a getaway from the busy city life. A weekend at this cabin with some premium marijuana products is a tough vacation to beat. It is the ideal 420-friendly cabin in Colorado due to its balance of being off the grid, yet, close enough to take an Uber into town. It's a full cabin that hosts up to 6 guests in 3 bedrooms. The spaciousness of the cabin is perfect a group or family getaway!
Extra Perks:
Furnishing from Around the World
Full Deck
Access to Basketball Court
Wi-Fi
This cabin is surrounded by outdoor activities like hiking, biking, and fishing. It's even a quick Uber into Boulder's downtown area where the nightlife is popping. Plus, Boulder is full of premium marijuana dispensaries for tourists to pick up a nice stash for their stay!
Kush Suites: Rustic Hippie Habitat – Average of $130 per Night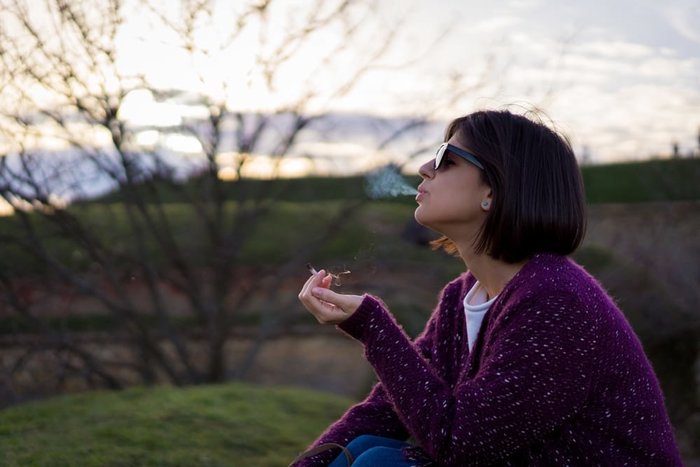 Looking for a cabin isolated from the world? Well, this Rustic Hippie Habitat is the best place to shutoff, chief down on some quality cannabis, and become one with this beautiful state we live in. Located in Rye, Colorado's Rustic Hippies Habitat is surrounded by an open field with great views of the Front Range, Pikes Peak, and Greenhorn Mountain. The hosts are 420-friendly and welcome tourists to use the cabin as a safe place for consumption. After puffing down on a few joints or taking some dabs, get out and explore the unique area surrounding Rustic Hippie Habitat!
Extra Perks:
Fire Pit
Front Porch
Cable
Wi-Fi
Hypo-Allergenic Bed Sheets
Full Kitchen
The Rustic Hippie Habitat fits up to 6 people with two bedrooms and two baths. It's not the most spacious cabin, but it's a great place to step away and take a deep breath. The wildlife near the cabin is remarkable to see and makes for a peaceful stay. It's not far from solid hiking trails, and it's only about 25 miles from Pueblo. The main attractions are the open space and beautiful clear skies!
Things to Think About When Booking a 420-Friendly Cabin in Colorado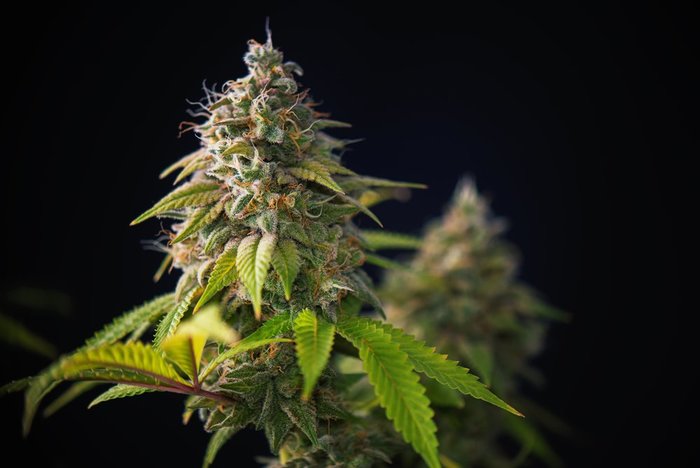 There are a decent amount of 420-friendly cabins available to tourists, but they do tend to fill up fast. It's a good idea to be way ahead of schedule to ensure a 420-friendly cabin is available. While many hosts say they are 420-friendly, it's still rare to find hosts who will allow indoor cannabis consumption. Be sure to fully clarify with the hosts what the marijuana consumption rules are for the cabin. Better safe than sorry, since the cleaning fees can be hefty for Airbnb cabins.
Check out other marijuana-friendly hotels and cabins in Colorado, here!