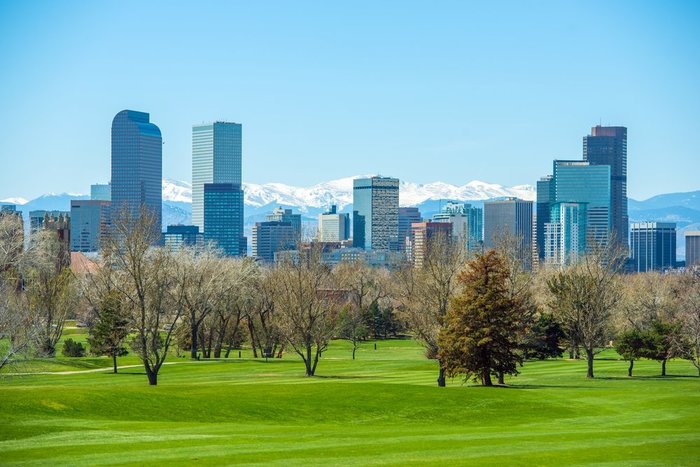 It's about to get more fun in the great state of Colorado. The Centennial State is the second state to pass a bill that will regulate on-site marijuana consumption in certain establishments like restaurants and cafes. That means that pretty soon you'll be able to visit an Amsterdam-style cafe, weed tasting room, or smoke or vape watching your favorite musical artist live.
Alaska beat Colorado to the punch by about a month by enacting cannabis social consumption laws. Cannabis consumers can find cannabis lounges and clubs, albeit, not many, across the nation in California, Oregon, and Colorado. The new social consumption law opens up the door for businesses to offer marijuana to entice cannabis-friendly consumers.
The Struggle for On-Site Consumption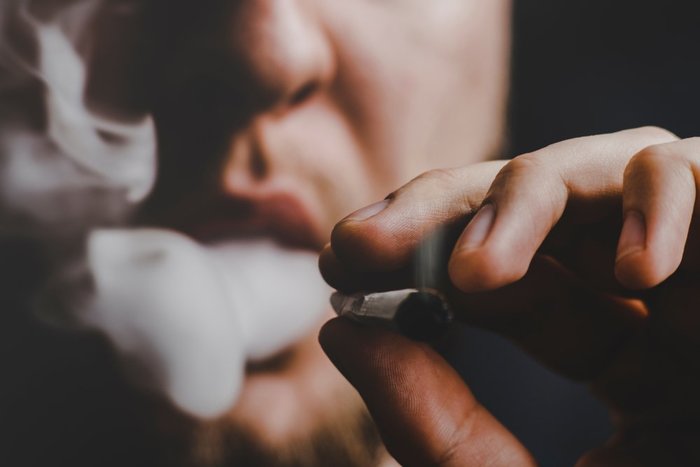 Colorado has been attempting to pass social consumption laws ever since 2013 after recreational marijuana was legalized. Denver's The Coffee Joint was the city's first on-site consumption business. Customers could pay a $5 entrance fee and vape or consume edibles on-site, but not smoke due to Colorado's Clean Air Act.
Last year, former governor John Hickenlooper vetoed a bill that would allow dispensaries to serve cannabis in separate rooms or areas. Governor Jared Polis openly criticized this decision during his campaign for governor. On May 2, however, House Bill 1230 passed through the House just one day after approving marijuana delivery. The bill would allow on-site consumption.
Governor Jared Polis told Westword, "Colorado has many tourists and residents who chose to participate [in legal cannabis use]. Up until this bill, there's been no way to have safe public consumption. For many of us with kids, we want to make sure we don't have that in our neighborhoods."
Senator Vicki Marble, one of the bill's main sponsors, said: "In expanding access to regulated spaces for adults to consume cannabis, we are taking the responsible approach to cannabis consumption in a safe environment." The new bill allows businesses to try out innovative cannabis offerings and attract new customers.
What's in the Social Consumption Bill?
Under the new social consumption laws, Colorado cannabis retailers will be able to apply for a tasting room license. Hotels, restaurants, music venues, and other eligible businesses can apply for private consumption licenses and restricted cannabis sales. Tour buses and limousines can also apply for a consumption license, but can't sell the stuff.
Businesses can apply for temporary licenses for special events through the state Marijuana Enforcement Division. Colorado on-site consumption establishments will be exempt from the Colorado Clean Indoor Air Act that bans public smoking, but current regulations on indoor smoking will stand in cities like Denver. Restaurants and other on-site consumption spaces won't be allowed to cook up cannabis-infused meals. Only licensed manufacturers can make commercial edibles with THC.
Eligible Businesses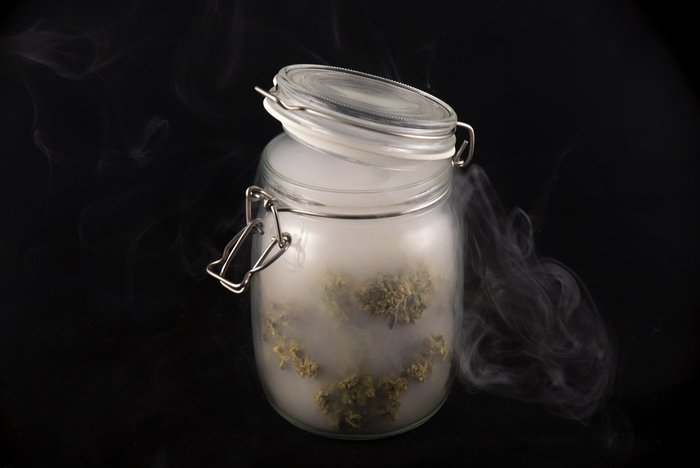 Dispensaries can apply for on-site consumption licenses as well as other businesses that may want to include cannabis in their products. One obstacle that may detract businesses from applying for a license is that a business can't hold a liquor license at the same time. Restaurants may not want to give that up. In dispensaries, customers will be able to buy a limited amount of weed to consume on-site. The amount is to be determined.
Some hotels currently allow vaping inside rooms, but the new Colorado law will give users the ability to smoke indoors if the hotel allows it. The Patterson Inn in Denver has expressed interest in creating a space for social consumption. It currently allows people to smoke in their patios and vape in their rooms.
Restaurants can apply for a temporary license for special events to try out offering cannabis, while coffee shops can emulate Amsterdam's famed establishments. Music venues, bookstores, arcades, yoga studios, art galleries, and other establishments will also be able to benefit from on-site consumption.
On-Site Consumption Laws Across the Nation
Unless you're a resident, it can be tricky to buy and consume cannabis without breaking consumption laws. Tourists can buy cannabis in many states, but there aren't many on-site consumption options for them. Most rentals and hotels don't allow on-site smoking or cannabis use. Consumers turn to clubs, tour buses, and private events, albeit, they are still vulnerable to criminal citations.
In California, dispensaries are allowed to have attached tasting rooms where users can consume products they've purchased on-site. Most California cities ban social consumption, but San Francisco and Oakland are leading the on-site establishment pack. You can even smoke inside some California cannabis lounges, something you weren't able to do in Colorado.
In Washington, no cannabis lounges are permitted. Cannabis tourists can visit Alaska or Oregon to partake in a public setting. In Alaska, customers can buy up to 10 mg of THC to consume on-site. Oregon has private clubs that allow members to consume whatever they bring in with them.
Las Vegas cannabis lounges will soon be able to offer marijuana for social consumption. Casinos, other places that serve alcohol, and businesses on the strip won't be able to apply for a license.
Benefits of Social Consumption Laws
Expanded on-site consumption rules enable cultivators and dispensaries that have an approved social consumption licenses to let customers buy and sample products on the spot just like some brewery's tasting room. This lets customers test out in-store products in a welcoming environment.
Cannabis consumption enables customers that don't have a safe place to consume cannabis to enjoy their products on-site. Cannabis lounges and establishments prevent users from smoking outdoors, risking getting caught, and bothering people with smoke. Consumption lounges also benefit users that can't consume in their apartments or federal housing due to cannabis' status as a controlled substance.
Concerns with Social Consumption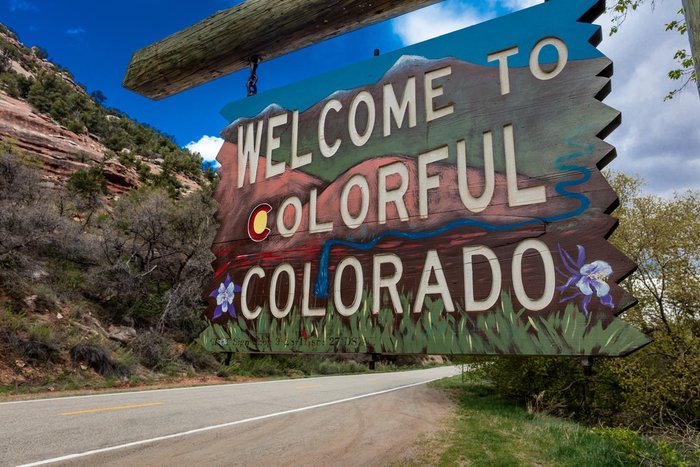 Just like with bars, there's always the concern of facilities serving underage individuals. More pressingly, businesses that offer on-site consumption are required to train their employees on cannabis potency, absorption rates, and other best practices that can keep patrons safe from driving under the influence or overserving.
Ultimately, establishments will be tasked with preventing impaired driving by calling a cab for overly intoxicated patrons. It can be hard to tell when a patron has had enough since different products have different onset times.
Additionally, many policymakers worry that cannabis lounges will lead to an increased in impaired driving. Most of the concerns stem from the lack of education and research on tolerance levels, cannabis impairment, and the effects smoke can have on bystanders.
When Can You Expect Social Consumption in Colorado?
Residents and visitors alike can expect new shops to open starting in 2020. The coast isn't clear quite yet for prospective businesses. Local governments can choose to ban social consumption establishments before 2020. Current social consumption sites in Denver and Colorado Springs will have to follow new regulations. Dispensaries are hesitant to apply for licenses until their local governments give the green light.
The future of on-site cannabis consumption looks bright. New proposals seek to relax the rules on how far a cannabis consumption site has to be from children, which can increase the number of licensed establishments. New rules will give businesses and consumers the opportunity to enjoy cannabis in a social setting without the fear of getting caught.
For the best cannabis deals, head to the Leafbuyer deals page!