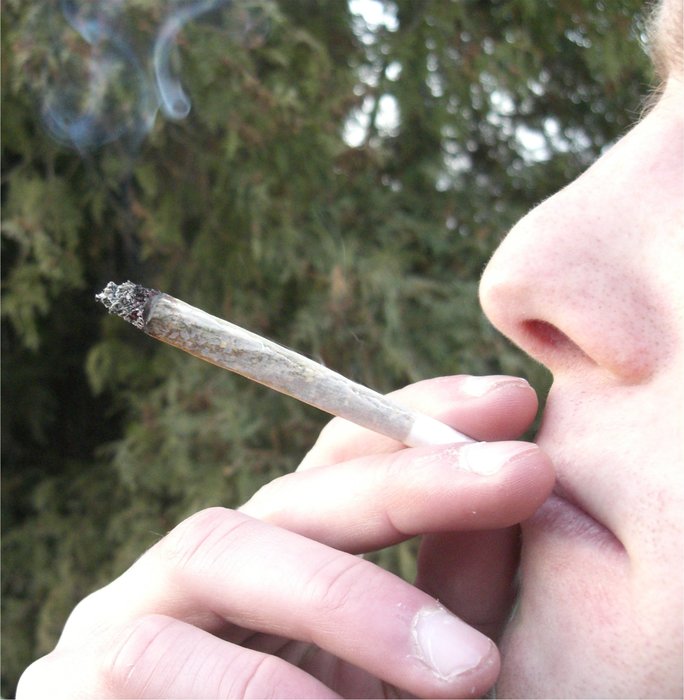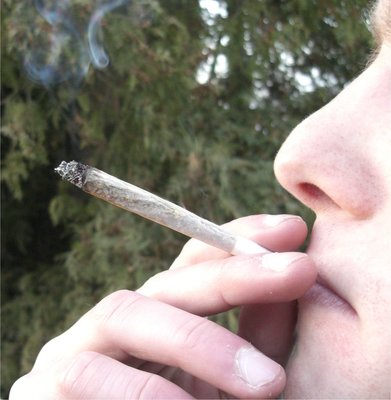 Cannabis tourism is a real thing, yet it is also nothing new. With the recreational market in Colorado inviting many to take a trip to the dispensary, the subtle shock to find out that Colorado has yet to give consumers a place to indulge their cannabinoid nectars, syrups, chocolates, saps, dabs, edibles, cones, crosses, spliffs , and blunts is quite surprising. Limited in where to smoke, the sweet smell of terpenes often unfurls in the air, performing an olfactory danse macabre for children , families, and the non-smoking populations in parks, on sidewalks, and frequently in the open and public domain.
While public consumption remains illegal within the state, many see this as an impediment– like giving someone their favorite food as a gift, watching as they eat it, and then asking them to pay you for the opportunity. (Editors note: Colorado voters voted in a law that will allow for public marijuana clubs beginning in 2017.)
The 1970s brought many significant events to the world stage. War, drug reform, regime change, revolution, and oil shortages, but the early 1970s also saw rise to cannabis 'cafes' within Holland. The leadership in the Netherlands at the time categorized drugs within two categories: hard and soft. When cannabis was considered a 'low priority' to public health when compared to — say — heroin, cafes, often serving coffees and foods, added hashish and/or freshly grown flower to the menu.
While America remains a bit off-center when comparing drug laws with the Netherlands, Colorado is the first US state to implement a recreational market.
In the same way that Amsterdam is known for the red light district, Colorado has become a hub of inspiration to the rising tide of cannabis support; though, without the critical outlet for cannabis enthusiasts to use their new-found liberty, options of where to smoke have been largely constrained to less-than-ideal and public locals. The Colorado Department of Public Safety in March of 2016 reported their initial findings of the impacts of marijuana on the communities which inhabit the state that, overall, things are more positive than negative. They have seen a drop imarijuana-relateded arrests, including possession, by almost half in the state. Marijuana related offenses being filed with the state have dropped by over half in nearly every demographic, including juveniles. However, they have observed increases in young adult use (ages 18-25) by 10% over the last 10 years. Similarly, the youth whom receive marijuana related charges are more likely to be African-American or Hispanic than Caucasian.
Even with the astounding overall decreases in arrests, there are still consequences to cannabis use in Colorado. When it comes to where to smoke, you currently have four main options outside of a cannabis friendly home:
Find a cannabis-friendly hotel
If you are traveling, one of the best ways to avoid the civil and financial penalties of public consumption is to find an accommodation that is cannabis friendly. The idea of private property drives these sorts of establishments. In a private establishment, you are neither public or open in your cannabis consumption. However, regulations such as the Colorado Clean Indoor Air Act of 2006, required hotels, motels, bed and breakfasts, and hostels to comply. Under this ruling, only 1/4th of the rooms may allow full combustion of cannabis products. It's all around tricky, but less paranoia inspiring than, say, burning a joint at Confluence Park.
Find a cannabis friendly landlord
Yeah, sure but how? I know, I know– the housing market is booming in Colorado, so why would a property owner choose to allow smoking in their investment? Aside from the microeconomics of it, Colorado voters have been trailblazers in the changing tide of cannabis normalization; it just doesn't fit our model to be hung up on cultural shifts. Maybe, from the perspective of a property owner — given millennials are less likely to be taking out mortgages — marijuana is still tied strongly to behaviors that accumulate lethargy and hyper- hunger, eroding the sense of responsibility that is necessary to pay bills. As cannabis normalizes into society, this will likely change (I hope). Until then, companies have began to pop up, functioning to bring cannabis friendly residents to cannabis friendly housing.
Find a Cannabis Club
Not all cities allow them and several have moved to ban pot clubs all together. While they are few and far between, when options are scarce — these are representative some of the best places where smoking is permitted. Establishments such as iBake in Denver or Studio64 in Colorado Springs are welcoming shelters for cannabis refugees. While many of these establishments exist in limbo –functioning, auspiciously, under the blanket of the 'not public nor open' — they require a membership or entry fee. Denver, in 2016, passed a ballot ordinance that would allow limited social use. In passing, the city is charged with developing applications and are poised to begin issuing the permits in the summer of 2017.
Take a tour
As I have mentioned, Colorado is highly visual in the implementation of its legal weed industry. As a result, many people wonder: just how does the industry work? Well, tours such as the Lighthouse Cannabis Project not only take you to an active grow facility, but you get to stop by a dispensary AND they provide a place where you are allowed to smoke: a brand new Mercedes. Similarly, the car service loopr provides a relaxing place where you can smoke that picks you up and drops you off within a loop around downtown Denver. You just open the app, find out where the bus is, and in true hop-on hop-out fashion, your mobile smoke chariot awaits.
Speaking of tours, did you know that Leafbuyer partners Terrapin Care Station, the dispensary you'll breeze through on your Lighthouse Cannabis Project Tour. We offer you savings and they provide a place to smoke where you don't have to worry about getting a ticket — it's a win-win.
Whatever option you choose, knowing the places it is okay to smoke can be the difference between getting a ticket and just getting high. It occurs to me that knowing where to smoke may also be defined by where NOT to smoke. Let's take a moment to examine some common examples of places that thermal energy and your cannabis shouldn't be mixing:
Your car
A mistake commonly stemming from the idea that a car-service can allow you to smoke is that you can do the same thing in your vehicle — rented, leased, financed or owned. Well it is still illegal (without a driver partition), so don't be part of the statistics that the Colorado Department of Public Safety sends to the Senate.
An alleyway
While the idea of someone stopping you is unlikely, you may raise an eyebrow, perk a nose — two things that barr success in discretion. While it is people doing exactly this — smoking in public– that campaign supporters of Ordinance 300 suggested the measure would help deal with, it remains explicitly OPEN and PUBLIC to smoke a doobie next to a dumpster, grease trap, or parked vehicle.
On the train
Public transit has public in the name. Use common courtesy; not everyone wants to see you getting high. It's why we have bars for drinking: recreational substances are great for socializing, but are not for everyone.
To the plane
A different dimension of the mile high club? Regardless, airports top the list of places where not to smoke. The act of interstate travel with cannabis products (save for CBD products, sometimes) is expressly forbidden. If you get caught trying to go through security, well, this carries way more serious consequences than a civil fine. Denver International Airport has actually created amnesty boxes, designed for travelers to ditch their goodies before passing security.
Feature Image By Arne Hückelheim – Own work, CC BY-SA 3.0
By Joey Wells