Review of Lighthouse Cannabis Project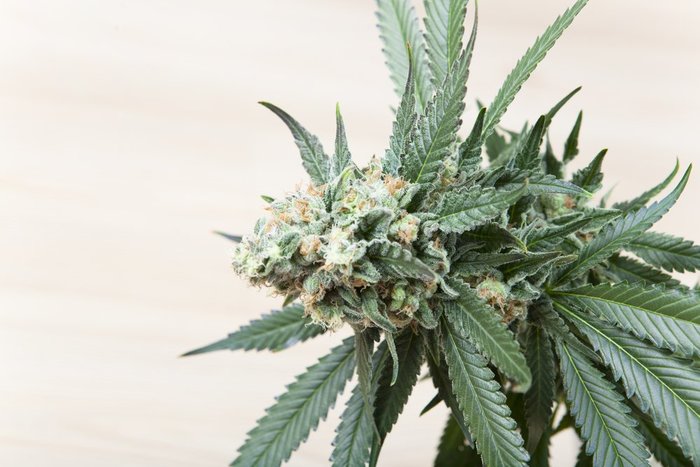 The combined momentum of the efforts to legalize marijuana, whether medical or recreational, has reached an all-time high. This has growers, entrepreneurs, and investors who have been on the sidelines waiting for a tipping point, finally taking a serious look into what the marijuana industry is, how legitimate grow operations are ran, and what we have learned since California opened the medical marijuana industry to US. Enter Lighthouse Cannabis Project.
Tours Made of Experiences
Even now, four years since legalization in Colorado, many of the consumers just go to their dispensary of choice (or whichever has the best deals), purchase the product, leaving the transaction having learned only — possibly — a strain name. Lighthouse Cannabis Project aims to be a beacon, directing those curious about the marijuana industry to a port of knowledge.
Operated under a known curator of individual, immersive, and interactive experiences, CID Entertainment, Lighthouse Cannabis Project promises a luxury VIP experience on all their tours.
Question: Can you smoke, vaporizer, or otherwise consume cannabis while on the tour?
Answer: If you want to!
That's right, they offer smoking AND non-smoking tours.
Just got into town? Don't have (a) cannabis (b) anything to use it with (c) anywhere to do it? Lighthouse Cannabis Project has you covered!
Not only do they pick you up in a 2016 Mercedes, they provide you with a trip to Terrapin Care Station, an industry leader, and take you on a behind the scenes look of a licensed, operating grow facility. While in the dispensary, they offer exclusive discounts on products, and have all the smoking devices you need for consuming back in the Mercedes.
They offer the tour on a schedule or private, though they generally aim to keep the group sizes smaller than 12, ensuring the best individual experience they can.
Aptly named "Seed to Sale", the tour weaves an interactive narrative, covering the history of cannabis, the rise and spread of prohibition, manufacturing techniques, legalization movements, and current barriers and regulation facing the industry.
Why Take A Tour?
There is plenty of reasons, but here are a few:
For the long-timers: The group of cannabis smokers that have had their share of weed but never, due to the legal environment surrounding it's use, grew their own or developed an understanding of the plant beyond its effects and the cash transaction between their dealer. This tour will bestow upon them the histories of cannabis wrapped in an experience that communicates everything we've learned so far about its cultivation, use, and effects.
The Patient Investor: It is unsurprising that big business has yet to tap this market, given the federal illegality and the lack of banking function. That's not to say investors and those planning to enter the industry aren't studying up. Lighthouse Cannabis Project leads you through a host of changes over the brief legal history of cannabis.
The staff is knowledgeable far beyond the scope of what your typical budtender and if you have a particular question, you can email them and they will have the answer waiting when your tour starts. In addition, the grow facility is the heart of any marijuana sales operation, so it's a good place to study and ask questions if you've got the weed industry in your sights.
The Interested Cultivator: The winds of legalization have started to huff and puff, and with them at-home cultivation is becoming a reality. While the internet yields a veritable ocean of growing related information: books, podcasts, and, let's not forget, YouTube don't function as an interactive experience. Asking questions directly, receiving an immediate response, and — if you are lucky — discussing grow topics with a staff of professional growers are integral parts of what Lighthouse Cannabis Project aims to offer.
The Lawman and other Officials: Offering special pricing for law enforcement, policy makers, and regulatory agencies, Lighthouse Cannabis Project aims to promote the information that has been vital to state and regulatory oversite. With more and more states moving to accept marijuana into the social culture, law makers are both proactively and reactively reviewing and adjusting.
With growth expected to continue, and responsibility of regulatory agencies regarding marijuana differing on a state-by-state basis, it makes sense to look at the first legal marijuana market for answers.
The curious traveler: What better way to experience the full circle of the legal cannabis industry than a tour that allows you to smoke, shows you how it's cultivated, and gives you an intimate look at the types of products available and how the industry, in summary, works.
Whatever the reason, Lighthouse Cannabis Project is blazing the path in immersive cannabis experiences, designed to lessen the stigma around marijuana and show the world how this billion dollar industry works.
Schedule a tour
Tours are offered Saturday and Sunday. The non-smoking tour leaves once a day at 10am, and the smoking tour at 1:30pm, respectively. You can book online if you'd like, but know that all guests have to be at least 21 years old.
For private experiences, reach out to them. The pricing depends on the size of the party, and various other factors. Private tours are not restricted to the weekend.
By Joey Wells