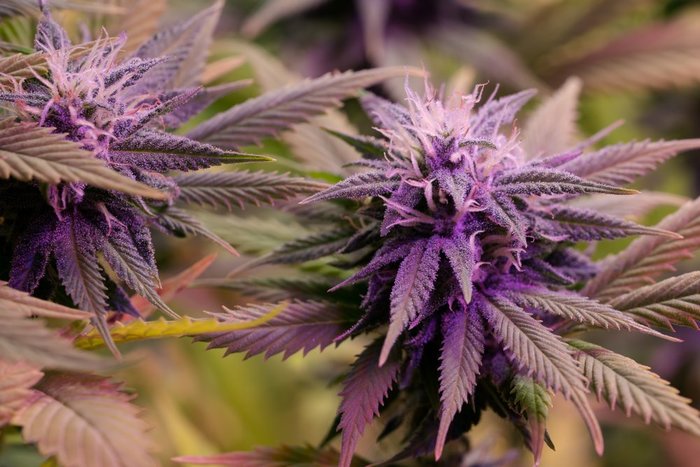 Weed comes in all sorts of shapes, sizes, and strains but those aren't the only differences that matter when it comes to choosing what you want to smoke. Sometimes, cannabis preference is all about location, location, and, most importantly, location – specifically where the weed strain was created! There's something special about smoking a strain where it was originally born and bred. So, for all the Northern California natives and neighbors out there looking to stay connected to your cannabis roots, here's the ultimate list of NorCal weed strains (just for you).
For a true taste of Northern California cannabis culture, you simply have to try the dankest of the NorCal weed strains! While California as a whole has produced some knockout cannabis, it's always good to get specific with a state this big. Forget your SoCal strains for now and get ready for some good ol' northern weed! With a selection as great as this, you could spend the rest of your weed-smoking days on NorCal strains alone. But for now, let's just read up on the most popular and well-known strains to come out of the great north (of California, that is).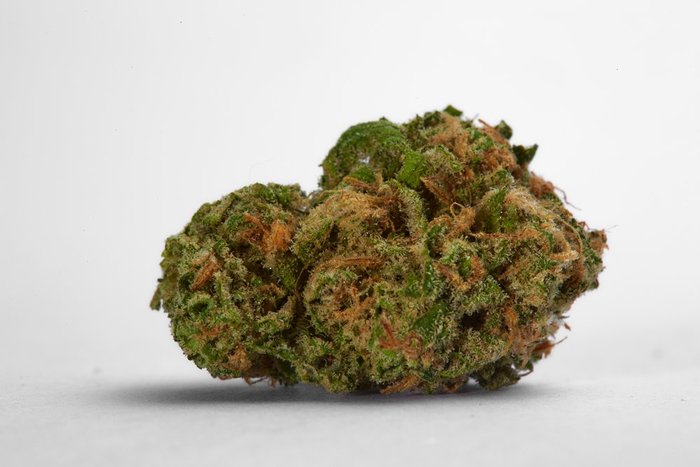 This strain's reputation probably precedes itself, but we'll go over the basics anyway: Blue Dream is a sativa dominant hybrid which results from crossbreeding Blueberry and Haze. Considered a legendary strain by the grand majority of the cannabis community, it's no surprise that Blue Dream originates from the weed-friendly city of Santa Cruz. Some might even say that Blue Dream is the quintessential NorCal weed strain! And with its potent THC content of up to 25 percent, it's easy to see how this particular strain became so popular. Add in the admittedly awesome high, described by consumers as relaxing and cerebral, and you have what just may be the best strain on the market. It helps that the flavors are appealing as well with notes of sweet and fruity blueberries to go along with its desirable high. So, if you want to experience Santa Cruz in a strain, Blue Dream is the way to go! You just can't go wrong with this iconic NorCal strain.
Speaking of iconic NorCal weed strains, this list wouldn't be complete without Girl Scout Cookies (also known as GSC). Originating in none other than the great city of San Francisco, no one can deny that GSC is a true-bred Northern California strain. Bred from OG Kush and Durban Poison, it's no surprise this well-known strain boasts a THC percentage in the low to mid-twenties. Celebrities like Wiz Khalifa and Berner have claimed this strain among their all-time favorites, and with the effects reported as being serious mood enhancers, this strain's popularity is easy to get.
So if you want to pay homage to San Fran while getting well and truly baked, GSC is the way to go! Pro tip: smoke some GSC at Hippie Hill for the authentic strain experience. With any luck, you'll find an actual hippie on Hippie Hill who can sell you the real deal. Or just check out a dispensary near you since they're likely to carry a strain as popular and frankly amazing as GSC.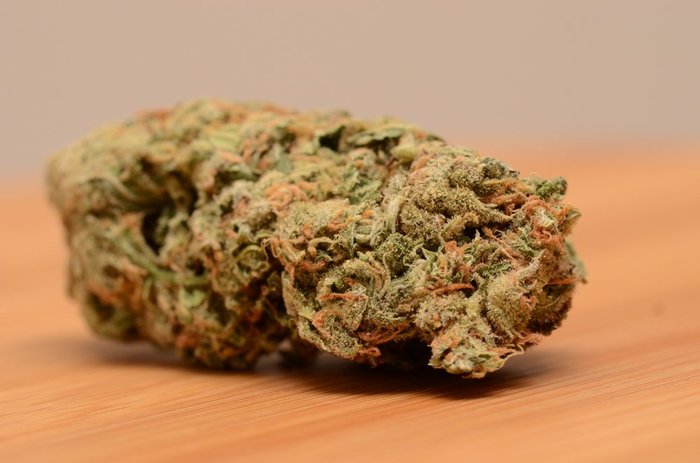 This sativa strain is an oldie but goody which also has roots that trace back to its origin in Santa Cruz County. Bred by the Haze brothers (and aptly named), Haze boasts a THC percentage of up to nearly 25 percent. Haze grows well in the coastal Northern California climates and has become a cannabis staple in the upper half of the golden state since the Haze brothers grew their first Haze plant in the 1960s. The terpene profile of this NorCal strain is earthy, citrusy, and arguably spicy – notes which are pleasing to just about any weed-loving palette.
Haze is bred from the combination of Mexican, Columbian, Thai, and Indian sativas, so you know the high is going to be enjoyable. Consumers of Haze often report feeling a burst of creativity and even claim this strain is great for getting high and getting things done at the same time. Either way, you can't go wrong smoking a NorCal strain as classic as Haze.
Sunset Sherbert may not share the same amount of name recognition as its parent, Girl Scout Cookies, but that doesn't mean you should skip this NorCal beauty. Bred by the San Francisco-based Mr. Sherbinski, Sunset Sherbert is an indica dominant hybrid with remarkably potent effects. Alongside GSC, this strain is also the offspring of Pink Panties, giving it an awesome lineage (and name). The THC content of this strain clocks in just below 24 percent.
Sunset Sherbert gives off a subtly earthy, sweet, and somewhat citrusy aroma which almost resembles that of GSC. Consumers of this strain report it as having a well-balanced high with both relaxing and energizing effects. Since this NorCal weed strain is supposed to hit you slowly, make sure to pace yourself (or don't, if you're hardcore like that). Either way, any lover of NorCal weed is bound to enjoy this delicious and surprisingly strong local strain.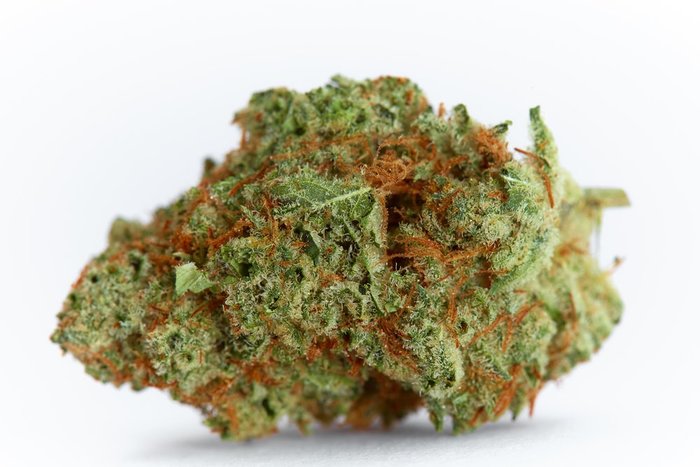 Not all NorCal weed strains come from the Bay Area, and Tahoe OG is about as Northern Californian as cannabis goes (minus Humboldt-bred strains, of course). This strain has a less potent high than our previous plants with a THC percentage of a little over 15. Some growers, however, report growing Tahoe OG with up to 25 percent THC! Since Tahoe OG is an indica hybrid, don't expect to smoke this and be ready to swim laps around Lake Tahoe. Instead, consider bringing this strain along your NorCal camping trip since it is great for smoking right before kicking back and relaxing.
Alternatively, this strain is also fantastic for unwinding after a long day of work since consumers report it as presenting with euphoric, creative, and (of course) relaxing effects. The aroma and flavor of Tahoe OG is distinctly piney, some say like the trees surrounding Lake Tahoe. Notes of citrus and berry are also detectable, though pine is most prevalent when smoking this strain. Tahoe OG is bred by crossing OG Kush and San Fernando Valley (SFV), two other California weed strain classics.
The next time you're up in Northern California, don't forget to pick up some dank weed for the occasion. Whether it's camping, hiking, visiting family, getting away from family, or any combination thereof, a little bit of NorCal weed can go a long way in improving whatever it is you're up to. You can't go wrong smoking NorCal strains in a NorCal place – and with such a great selection as the listed weed above, you're bound to find a cannabis strain to suit even the pickiest of stoners. And let's be honest, most stoners aren't all that picky! So, look into getting any or all of these amazing strains. And hey, just because you're not in NorCal doesn't mean you can't enjoy some Blue Dream or GSC yourself. Good weed is good weed, no matter where you are geographically speaking.
FOR THE BEST CANNABIS DEALS, HEAD ON OVER TO THE LEAFBUYER DEALS PAGE!