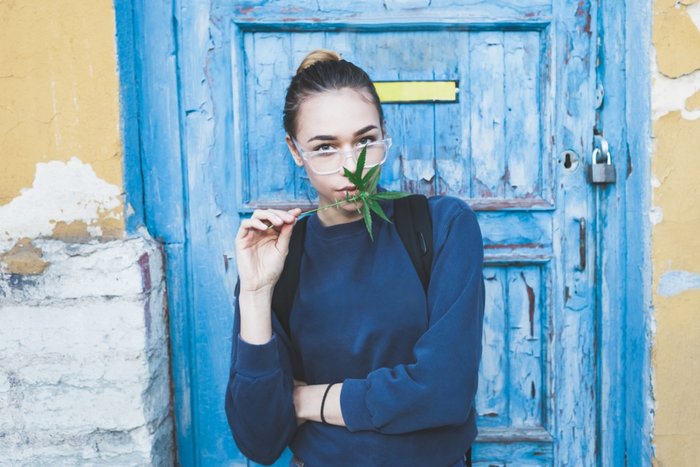 Hipsterism has merged with the mainstream, and "artisanal" everything is now firmly on-trend. It started with farm-to-table food and craft beer. Now cannabis is entering the arena. As the marijuana industry grows, and more dispensaries strive for an upscale look and feel, products are starting to catch up quickly. Lately, there has been a surge of popularity around designer weed and products meant to get you the effects you want in the classiest of fashions. Here are five of the coolest products available in the world of designer weed!
Buds by Exotikz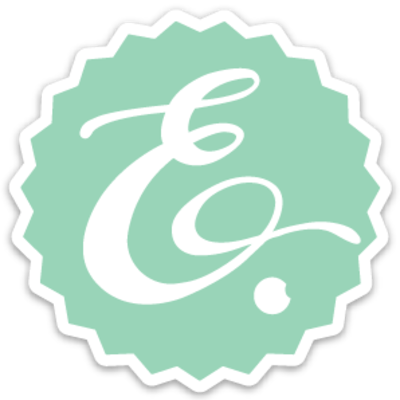 It's all well and good to improve on products derived from cannabis, but Exotikz proves there's nothing quite like an ultra-high-quality designer weed. After starting off as medical marijuana growers in Los Angeles, the ever-popular Jungle Boys quickly expanded and created Exotikz as a special collaboration with rapper Berner.
When talking about the flower offered in this line, "top shelf" somehow feels like an understatement. Each strain is carefully bred through an especially rigorous selection process, and it shows in the final product. Every single nug is beautiful, dense with resin, and smothered in glittering trichomes.
You'll have to have some hand sanitizer nearby after breaking up these buds, because sticky fingers are a real danger. Between the eclectic range of strains and the sheer quality of every batch, it's no wonder that this designer weed brand flies off the shelves wherever it drops!
Chocolates by Kiva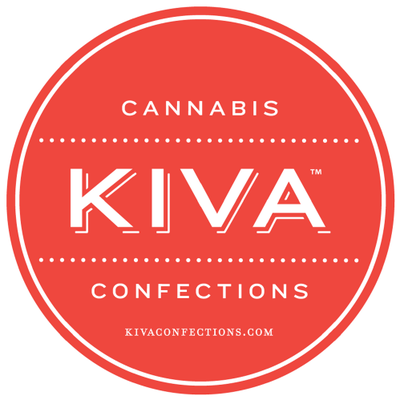 Kiva Confections makes a serious statement with its beautifully-designed packaging. The company was built specifically to provide medical patients with lab-tested, consistent, and delicious edibles. To do this, they employ actual confectioners and chocolatiers to formulate their products. You can get more than 12 varieties of edible, across a range of CBD to THC ratios.
In addition to full-size bars, Kiva makes mints and "Terra Bites" that make dosing even easier and more precise.
And, of course, this designer weed chocolate works because it's so tasty! There's nothing quite like a smooth, decadent bar of medicated chocolate. With flavors like ginger dark chocolate and mint Irish cream milk chocolate, it really does feel like you're treating yourself.
Vapes by Beboe

Cannabis vapes come in two varieties: big, conspicuous cloud-makers, and small sticks intended to be discreet. Beboe's disposable cannabis vaporizers take discretion and run with it, resulting in the classiest vape you've ever seen. Its sleek metal profile is unmistakably high-end.
The brand is the result of collaboration between talented tattoo artist Scott Campbell and former Dolce & Gabbana projects manager Clement Kwan. The two set out to change the narrative on cannabis, by designing products that complement more of a "dinner-party culture". Their disposable vapes are the epitome of elegance and come in a single-color variety: rose gold.
Beboe's design is so upscale that the New York Times even branded it "the Hermès of marijuana".
With incredibly intricate yet clean packaging and cream of the crop cannabis, Beboe creates a cannabis vaping experience quite unlike any other. Just be prepared to pay for it! The disposable vape costs $60 and delivers about 150 puffs.
Topicals by Whoopi & Maya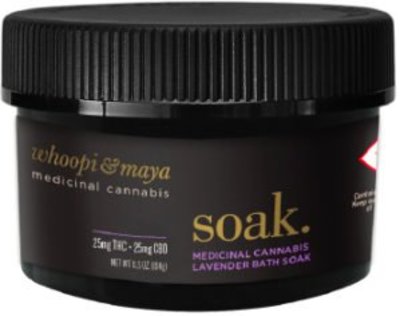 Legendary actress Whoopi Goldberg invites you to try the results of her collaboration with the founder of Om Edibles: Whoopi & Maya. This brand puts a topical twist on designer weed and offers products specifically designed to ease the many discomforts cramping. The brand's tagline, "Soak, Savor, Rub & Relax", offers a quick snapshot of what these products are all about. Shoppers in California and Colorado can find tincture, bath salt soak, body balm, and even raw cacao infused with THC.
This line was built with ultimate self-care and comfort in mind, and you can imagine cozying up with a glass of wine in one hand and your cacao-and-strawberry plate by your side. It certainly makes sense that a luxurious relaxation line would be improved by cannabis, and this designer weed product also satisfies a gap in the market for women's weed products.
Subscription Service by Club M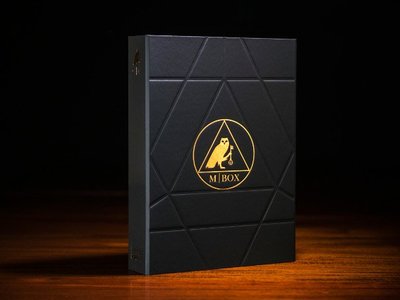 Subscription services have really taken off in the last decade or so, and a random box of nearly anything you can think of can be mailed to you monthly. Accessory subscription services have been popular for quite a while, but now you can get actual cannabis products collected, curated, and mailed to you by a service called Club M. The catch: you have to live in California and be willing to fork over at least 100 bucks a month.
On the plus side, you get over $200 worth of stuff each month, and it's always a surprise. Each stylish box comes with a variety of items including flower, concentrates, vape cartridges, edibles, and accessories. For someone who visits the dispensary frequently, this may actually save quite a bit of money as well as time.
Club M is an innovative service that's perfect for anyone with a bit of cash to burn and a desire to try all kinds of new cannabis products. Be warned that some boxes are better than others, depending on your taste!
If you've ever felt sketchy buying pot products, the trend toward high-end designer weed products is welcome. It's high time marijuana products get some of the legitimacy they deserve!