Top 10 Cannabis Products for the Holidays
The new year is a time to celebrate. As the clock strikes midnight, the possibility of 2018 begins to filter in. It is the best time to decide how to be the best version of yourself: how to take care of your mind, body, and soul; how to have the most fun; how to make the best of your time on Earth.
For many, the new year is filled with hope and change. One highly recommended resolution, amid the traditional tropes to exercise more, eat healthier, and live by a stricter budget, is to treat yourself. When it comes to leading a happier life, marijuana fits right in.
One idea as the year turns is to try new things; take your cannabis experience beyond just smoking a joint. Seek out contemporary trends, or maybe just items that make toking up a little easier. Spice up the old habits. Ingest the green a little differently. Let 2018 be your time of herbal exploration.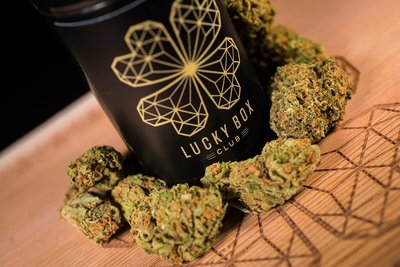 In the cannabis world, these 10 products are sure to kick off the holidays the right way.
V4 Twenty Vape Plush is the lightest and most discreet dry herb vaporizer on the market. Start 2018 with a push in the right direction, with a top-shelf product. This vaporizer comes with a huge strain-holding chamber, though it is a very light and discreet device. The design is sleek, simple, and sophisticated, making for a great purchase and a smooth method of cannabis inhalation. Find your favorite V4 Twenty Plush on Leafbuyer here.
2. Defonce
Luxury chocolate is never a mistake. With the decadence of non-infused Godiva, Defonce is an artisan choice for the celebratory chocolate lover, stocked full of THC. With expansive flavor options, including milk and dark chocolate, coffee, matcha, vanilla, hazelnut, and mint, Defonce is a potent and posh treat.
3. 24k Gold Rolling Papers
This holiday season, make a resolution to really treat yo'self. And what's more luxurious than gold? With 24k Gold Pre-Rolled Cones by Shine, heads are sure to turn. These papers slowly burn, allowing you and everyone else to enjoy the sight of gold melting, and your ashtray will be covered in gold dust upon completion. Roll one up with the style and flair of royalty.
4. AeroInhaler
Straight from Denver, Colorado comes AeroInhaler, the world's first and only pharmaceutical-grade cannabis inhaler. This sleek and portable inhaler is changing the game, offering a smoke-free way for athletes to enjoy their high without any additives or carcinogens. This cannabis product infuses THC, live resin, and terpenes in a variety of flavor profiles, with 100 puffs per canister, all without any of the heat, combustion, and throat burn.
5. Herbal CBD Moisturizer
For all the upcoming ailments of the new year, turn to Herb Essntls Moisturizer. This lotion, packed and loaded with cannabidiol, helps to combat itchy and dry skin. Additional ingredients include organic apple fruit extracts, hemp seed oil, and green tea, making for a fruity and delicious treatment that offers herbal relief.
6. Lucky Box Club
Subscription boxes are all the rage, and cannabis collections are entering the scene. Lucky Box Club hunts down the finest marijuana products in California and delivers them to your door. The items inside are tailored completely to your preferences (thanks to an initial survey) so there's no guesswork involved. Lucky Box only works with premium brands, ensuring that your monthly delivery includes the best of the best. Get lucky this year.
7. Quill
Coming from the people behind OMFGCO/Rare Industries is Quill, a transformative product sure to reshape the future of smoking. The joint is made of steel, making it sleek, convenient, and discreet. It looks like a beautiful bullet, and knowing what it holds makes it even cooler.
As stated on their website, "You can always take another puff, but you can't always put it back." With Quill, you can have a puff before dinner, put it away, and bring it back out for dessert, sans the fiery mess. Even better, you can control the dosage, so you always get the amount of cannabis that you want, no guesswork involved.
8. KikokoTeas
Alcohol is not the only thing to drink as the new year begins. Kikoko Teas are a special brand of cannabis-infused teas with a variety of flavors, packed with an herbal punch. Kikoko Teas come in four delicious flavors serving very specific moods.
9. LEVO Oil Infuser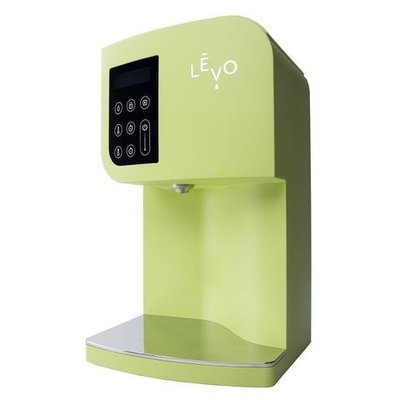 Does your New Year's resolution include spending more time in the kitchen? If so, LEVO is the perfect choice. This device makes creating oils and butters both simple and clean, using an advanced proprietary design. Become a canna-chef at home with cannabis infusion made easy; with dishwasher-safe pieces, touchscreen control, and an internal strain operation, craft infusions have never been so user-friendly.
10. Wicked Glass Pipe
Though they're on the more expensive side, there is nothing quite as gorgeous as a Wicked Glass pipe. These handcrafted pipes are meticulous and creative, and they blow away users with the quality and beauty of the glass. Created and sold out of a specially outfitted RV, Wicked Glass has made a name for themselves as the new standard for cannabis accessories, including their signature kraken-inspired pipes.
V4 Twenty is a proud partner of Leafbuyer